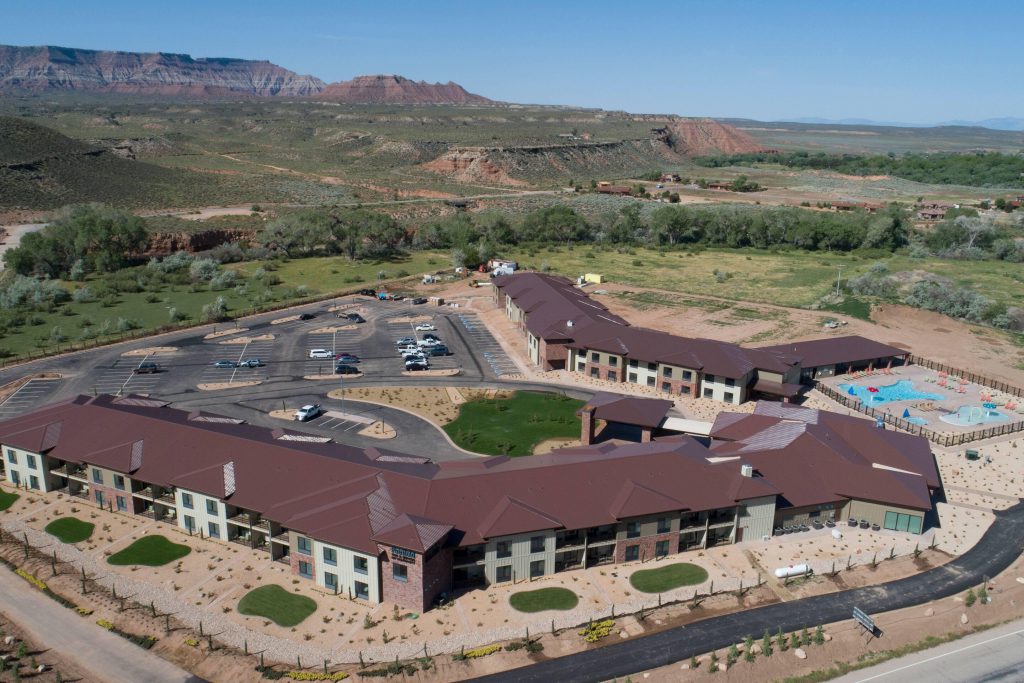 Each year Marriott evaluates each hotel category status and adjusts them as they deem necessary. It's an annual corporate "housekeeping" procedure to align the popularity and property enhancements with the appropriate category. This year more properties were adjusted to a lower category than properties raised to a higher property, which is good news for us. You can review the complete list of changes made (over 2000 hotels) by going here: https://points-redemption.marriott.com/en-us/category-change . It's a long list, but you can sort by each column heading by simply clicking on the heading title.
One of the changes that was made that made me do a little happy dance was the Fairfield Virgin Zion National Park hotel (pictured above). It's just minutes away from the #1 National Park in the US, according to TripAdvisor. It went from a Category 6 to a Category 5 hotel. That means it will only take 30,000 – 40,000 Bonvoy points a night instead of the 40,000 – 60,000 points when they were a Category 6. This is on my short list of places to stay for sure.
Another change that caught my attention was the Courtyard in Aruba. It will go from a Category 4 to a Category 5 or 40,000 – 60,000 Bonvoy points — not good unless you are a MVC owner. Another "happy change" for me was the Courtyard Seattle Northgate. It will go from a Category 5 to a Category 4 and now only takes 20,000 – 30,000 points — I love to visit Seattle!
Check out the list for your preferred places to travel and see if any changes will be occurring. The changes don't go into affect until March 3rd, so if the change is to a higher Category, reserve it now at the lower point requirement. If it is going down, wait until after the change goes into affect and grab the lower point requirement.