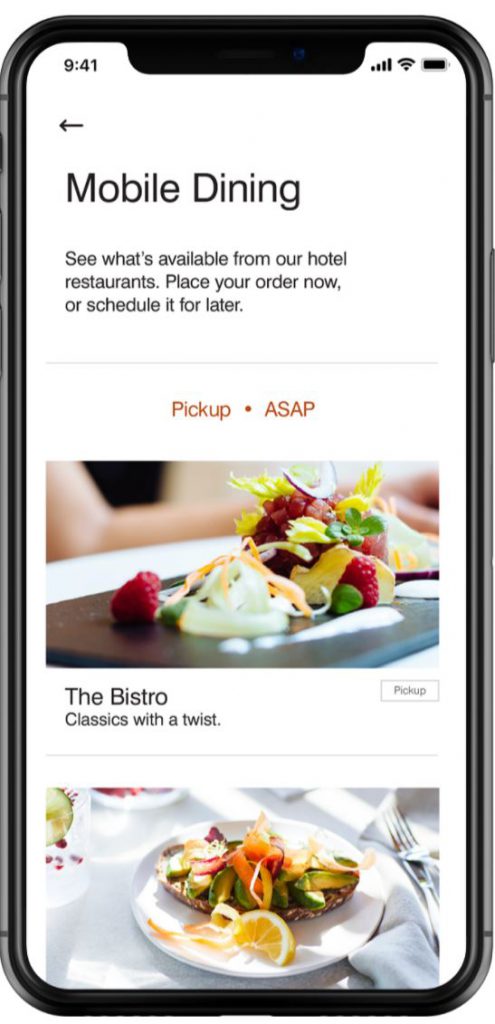 I'm one who learns how to do something, and gets frustrated when they change it. Updates in apps can be frustrating to me. When I saw that the Marriott Bonvoy app was updated, I thought, "Man, I never really felt comfortable with what I had". And now that I've played around with the new app, I know why. The update is MUCH better and more user friendly. Here are some of the features you can now easily use:
Check in up to TWO days before you arrive. They are making it easier to use a Mobile Key. Opt-in for Mobile Key when you check in, or any time during your stay and your phone (or Apple Watch) becomes your key. They will send you an alert when your room is ready, and you can go directly there. The Mobile Key works to access the pool, parking garage, fitness center, etc. I've used a Mobile Key before, but I've never tried it on my Apple Watch. I'm going to try that out on my next trip and see how I like it.
Entire Bonvoy account information is on one screen. No need to go to your account and choose which option you want to look at, like the old app. Now it lists how many Bonvoy points you have, Elite Night credits you have, what benefits you are eligible for, what promotions you are enrolled in — all on one screen. MUCH MUCH better to see what the status of your account is at any time.
Easier access to hotel and their amenities once you check in. The hours of the amenities including dining options, resort map, and easy "chat" option to request needed items (towels, toiletries, etc.) or recommendations for activities, dining, assistance with luggage, wakeup call, or anything you normally would call for assistance.
Order food online. You sitting in your room and want something to eat. Simply order from their dining options. Driving back from an activity and want to eat at the pool in an hour? Order from the car and arrange to have it ready when you specify. Browse their menus and have it available where you want it available anywhere in the resort when you want it.
In scheduling future trips, they have more options and better search filters. The information provided is more complete and includes a map to of surrounding areas.
All in all, I'm happy with these changes. I'm curious to see how it works with my Apple Watch. So far, it gives me my Bonvoy account information, and a list of all trips scheduled. For a specific trip, I can access the map for directions and see the dates and phone number of the property — all from my watch. When I check in, I'm sure more options will become available — something to play around with and figure out.
More information is available at the Marriott site regarding the updated app https://mobile-app.marriott.com/en-us .
Android users will need to wait a little longer for the update to be available for them — Marriott is saying sometime in 2021.