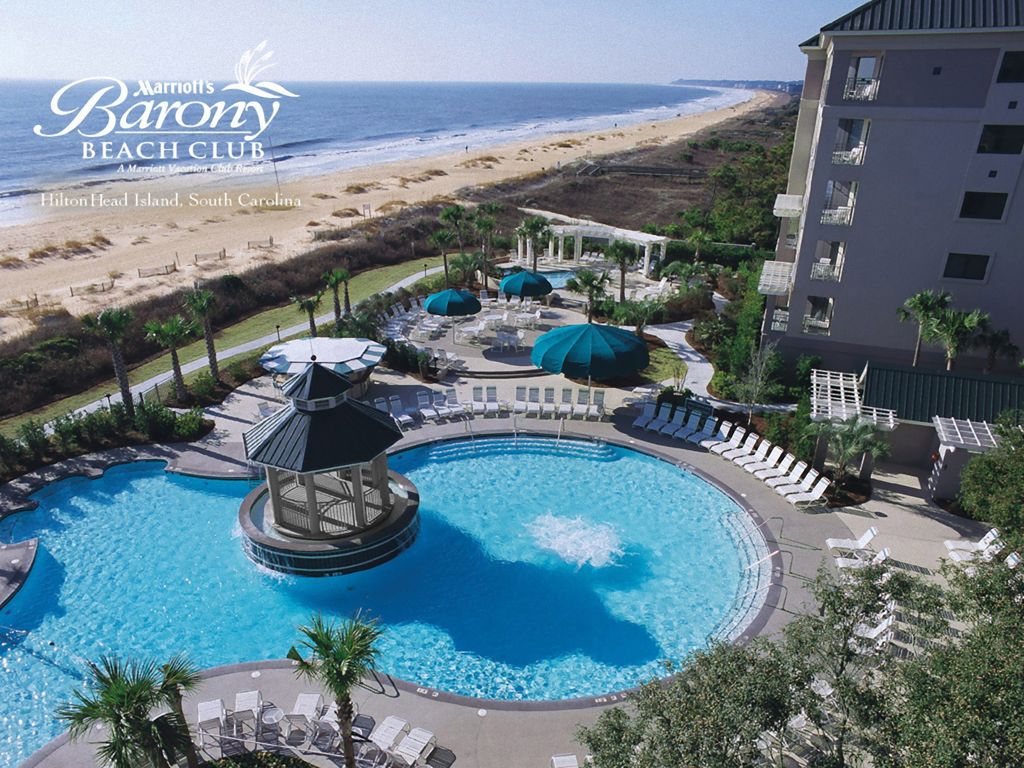 Lately, I've highlighted a number of Owner Events that have been announced by Marriott. And I've been getting a lot of questions about what Owner Events are, and the corresponding rules. There is some misinformation out there, and I don't want anyone wondering what these events entail. If you are a MVC Owner, you should be aware of this option in using your points.
At the end of the post, I included the most up-to-date chart of all Owner Events in order of "best value", including direct links to each event for more information for the events that aren't sold out. Just saying, staying at the above property, Barony Beach in Hilton Head for 3 nights AND amazing meals for TWO — all for only 600 MVC points — that is an incredible deal! Make sure you check out the chart to see all the options, with corresponding point values and links.
Who Can Participate in an Owner Event? Any MVC Club Owner can participate in an Owner Event, regardless of level of ownership. Currently Vistana/Starwood Owners do not qualify for these events. Also if you are a resident of Missouri, Massachusetts, Hawaii, or West Virginia, you are not eligible to attend.
Do I Have to Attend the Sales Presentation During the Owner Event? Yes, you MUST attend the Sales Presentation as part of your Owner Event experience. If you are a "no-show" to your scheduled appointment, you will be charged a fee of up to $1000. The Sales Presentation typically is scheduled the last full day of your event, and is about 90 minutes in length. If you are married or living together, you must attend the presentation together.
I Attended a Sales Presentation On Our Last Vacation. Can I Substitute That Presentation for the Sales Presentation At the Owner Event? If you have attended a Sales Presentation within 6 months of the Owner Event, you are not eligible to attend the Owner Event.
My Daughter And Her Husband Really Want to Go to This. Can I Send Them Instead? — They'll Even Attend the Sales Presentation! Nope, won't work — unless they are owners, and if they are, they must reserve the event under their names. The reservation is non-transferrable.
CANCELLATION RULES
I made a reservation, then realized I can't get off work on those dates. What does that mean to getting back my MVC points? If you make a reservation for an Owner Event, and cancel WITHIN 24 HOURS, there will be NO PENALTY, and all points are returned to you in full at the same status they were when you made the reservation. For example, if you used Elected Points to reserve your event, your points will be returned to you as Elected Points.
If you cancel AFTER 24 HOURS but MORE THAN 60 days before the event, you will receive all your points back, but they will be returned to you as HOLDING points. For example, you use Trust points to reserve your event, but 3 months before the event, you decide you'd rather use your points some other way. You will receive all your points back, but they will be HOLDING points instead of Trust points, and can only be used within 60 days of travel and expire after about a year and cannot be banked.
If you cancel AFTER 24 HOURS and LESS THAN 60 days before the event, you FORFEIT ALL YOUR POINTS.
Name
Location
Date
MVC Points Needed
Retail Value
MVC Point Value
Concours d'Elegance https://events.marriottvacationclub.com/concours-delegance-2/
Hilton Head, SC
Nov 6-9, 2021
3 nights
1200
$2902
$2.42

Culinary Weekend Tour


https://events.marriottvacationclub.com/culinary-weekend-getaways-2/
Hilton Head, SC
Dec, 2021
3 nights
600
$1410
$2.35
Island Wine & Food Festival SOLD OUT
Hilton Head, SC
Sep 17-20 2021
3 nights
1200
$2511
$2.09
Maluma World Tour
https://events.marriottvacationclub.com/maluma-papi-juancho-tour/
Las Vegas, NV
Sept 3-6 2021
3 nights
1875
$2840
1.51

Experience San Diego


https://events.marriottvacationclub.com/experience-san-diego/
San Diego, CA
July/Aug
3 nights
1200
$1784
$1.49
Chicago Live SOLD OUT
Las Vegas, NV
Sep 17-20 2021
3 nights
1875
$2640
$1.41
Elegant Dining Experiences in the Big Apple
https://events.marriottvacationclub.com/elegant-dining-experiences-in-the-big-apple/
New York City, NY
Sep/Oct/Nov/Dec 2021 3 nights
1800
$2539
$1.41
Enrique Iglesisas Rickey Martin SOLD OUT
Las Vegas, NV
Sep 24-27 2021
3 nights
2250
$3040
$1.35
Sting SOLD OUT
Las Vegas, NV
Oct 29-Nov 1 2021
3 nights
2250
$3040
$1.35
Dolphin Cruise and Culinary Weekend
https://events.marriottvacationclub.com/dolphin-cruise-and-culinary-weekend/
Hilton Head Island, SC
Sept & Oct 2021
3 nights
1200
$1450
$1.21
Celine Dion: Courage World Tour
https://events.marriottvacationclub.com/celine-dion-courage-world-tour-3/
San Francisco, CA
Sept 2-5, 2021
3 nights
3000
$3465
$1.16
Eagles – Hotel California   SOLD OUT
San Francisco, CA
Oct 22-25, 2021
3 nights
2850
$3265
1.15

Usher


https://events.marriottvacationclub.com/usher-the-las-vegas-residency/
Las Vegas, NV
July 23-26 2021
3 nights
2700
$3040
1.13
An Evening With Michael Bublé   SOLD OUT
San Francisco, CA
Sept 28-Oct 1 2021 3 nights
3450
$3655
1.06
"Immersive Van Gogh" & Culinary Experiences SOLD OUT
San Francisco, CA
Aug 6-9, 2021
3 nights
1800
$1750
1.03
Epcot International Food & Wine Festival
https://events.marriottvacationclub.com/epcot-international-food-wine-festival-2/

Orlando, FL
Sept 13-16, 2021
3 nights
2100
$2074
.99
South Beach Seafood VIP Experience SOLD OUT
Miami Beach, FL
Oct 22-25, 2021
3 nights
3000
$2922
.97
Andrea Bocelli: Believe World Tour SOLD OUT
Fort Lauderdale FL
Dec 17-20, 2021
3 nights
3900
$3246
.83
Charleston Downtown Culinary Tour
https://events.marriottvacationclub.com/charleston-downtown-culinary-tour-2/
Charleston, SC
July 29-Aug 1 2021
3 nights
3300
$2415
.73
Luxury and Glamour at the Breakers SOLD OUT
Palm Beach, FL
11/19-22 12/15/22
3 nights
4200
$1947
.46