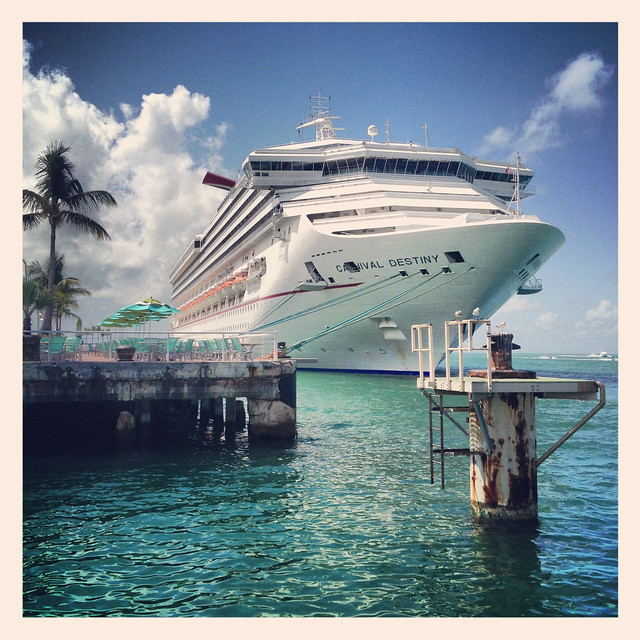 Remember when looking for BEST value of your Destination Points, it's simple — Use your points for MVC resorts. If you grab a Destination Escapes discount, all the better!! That's what the whole program was designed to do. Now because Marriott has grown in MVC Owners, they have provided other options to use the points — good options, don't get me wrong. But hands down, the BEST value is using them on MVC resorts.
I could go into what I consider a great value and why (email me and I'll share if you want to know), but for now I want to cover Cruises. I previously explained all the options you have with the Cruise option https://maxingmarriott.com/2021/10/09/all-things-cruises-what-you-need-to-know/ so if you aren't familiar with all the options, you can review that. Although there are a lot more choices when considering Ocean Cruises, the BEST value in using your DPs for cruise options is Owner Cruises. In fact, Owner Cruises is better value than the Adventure options currently available, as well.
Now before I get into what value you get with Owner Cruises, let me acknowledge that sometimes VALUE isn't the prime reason for making a decision. For example, if there was an option to go to the Rodeo Finals in Vegas, I'd throw VALUE out the window and make the reservation — it's something I've always wanted to do, and really don't know much about how to create an amazing experience doing it! So don't feel guilty if you want to disregard VALUE for something you really want to do. I'm just here to run the numbers, help you know how to MAX your points, and be able do MORE with them and make an educated decision.
Owner Cruises
For all Owner Cruises, the Destination Points required provides the following:
Upgraded room, usually with ocean view and private balcony. The Virgin Voyages cruise even includes a hammock on your balcony!
2 complimentary owner exclusive shore excursions.
Welcome Cocktail Party
Farewell Cocktail Party
Pre-Paid Gratuities
Owner Meeting
One item to be aware of is that Owner Cruises are only available to owners who have not attended an Owner Cruise in 15 months — so don't plan on doing these every year.
Three Owner Cruises are currently available, but they are very different from each other. Make sure you understand the differences — and I'm not talking areas traveled — before making your decision.
Eastern Caribbean for 7-nights aboard the Royal Caribbean Symphony of the Seas — February 19-26, 2022 — 5000 Points plus $493.00 taxes and fees.
Leave from Miami, and travel to St. John, Antigua, St. Thomas, Bahamas, and back to Miami. Cruise ship holds 5518 passengers with a 2.51:1 passenger to crew ratio. The reason Symphony of the Seas is Royal Caribbean's best ship yet, is because Royal Caribbean listened to feedback and kept the passenger experience top of mind when designing it.
Use of the sports center, Flowrider surf simulators, mini-golf, zipline, carousel, Ultimate Abyss thrill slide and Splashaway Bay
Laser Tag sessions
These activities plus the Marriott organized activities means things will be really nice on this cruise.
This is a cruise experience focused on family-oriented people. The average age is in the low 40's, — crazy enough to do zip lines and Flowriders, and appreciate professional shows such as Hair Spray in the evenings.
Virgin Voyages for 5-nights aboard Select Lady — March 13-18, 2022 — 5750 Points plus $369.00 in taxes and fees
Leave from Miami, and travel to Bimini, Key West, Cozumel, Costa Maya, Puerto Plata, San Juan, and back to Miami. Cruise ship holds 2,750 passengers with a 2.37:1 passenger to crew ratio. Scarlet Lady made its debut on the world stage in February 2020, but it was not until August 2021 that it finally sailed, starting with a series of short cruises to nowhere in the U.K. before moving to Miami in fall 2021. It is an ADULT ONLY cruise ship — no one under 18 is allowed.
The food is trendy, and exceptional. The shows are late-night entertainment and sexy. And you can even get a tattoo and attend a drag queen brunch onboard! Average age is 20's and 30's who enjoy late-night entertainment, foodies, health and are fitness fans. Critics claim this is not a cruise for those who want a traditional cruise experience. There is no dress code, no set dining times, and no buffets.
Mexican Riviera Holland America 7-nights aboard Koningsdam — Feb 27-March 6, 2022 — 6500 Points plus $457.95 taxes and fees.
Leave from San Diego and travel to Puerto Vallarta, Mazatlan, Cabo San Lucas and back to San Diego. Cruise ship holds 2,650 passengers with a 2.56:1 passenger to crew ratio. It's the biggest, most technologically advanced and most luxurious Holland America Line ship ever built. Cabins and public areas feel like a high-end hotel, the entertainment is slick and polished and the food is some of the finest onboard a cruise ship. This cruise is rated the highest of the three Owner Cruises with a whopping 5.0 by the reviewer (out of 5)!
Average age is 50-70 for "upper premium" clientele: discerning, wealthy and happy to pay for the things they enjoy in life, such as a good bottle of wine or a favorite whiskey.
As for the best deal, the Owner Cruises are better value per point than the other cruise options. Among these three there wasn't much difference. Again, read the "personality" of the cruise and go with what matches the experience you want to have. Personally, I would choose the Koningsdam — sounds AMAZING!!!
Let me know if you have specific questions. I usually am able to respond within the day.