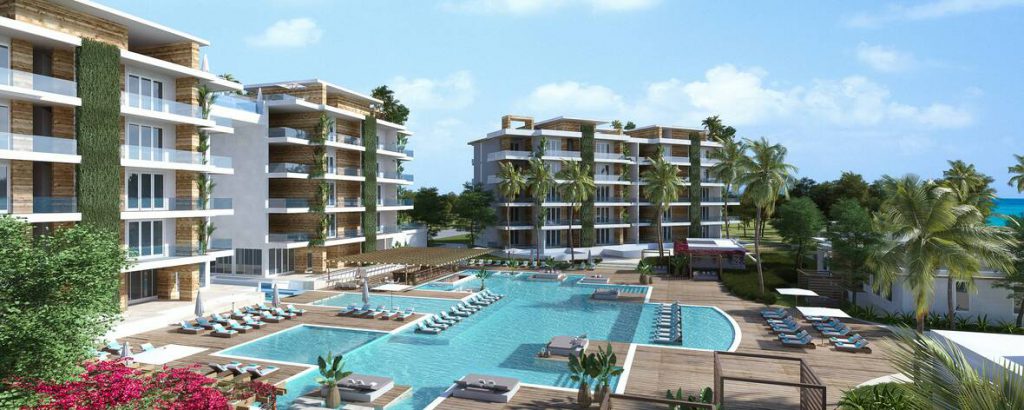 Marriott announced the first Marriott property in Belize — Alaia Belize. It's in the Autograph Collection group and is a Category 6 property. It is located in San Pedro Town and sits on over 1,100 feet of beautiful beachfront access. There are 155 rooms or villas and range from studios to 3-bedroom villas. This is NOT currently a MVC property. However, the announcement included many references to "ownership reservations". I contacted MVC directly and they indicated there has been no information regarding it becoming a MVC — not yet anyway.
This resort has many first-of-its kind amenities anywhere in the country. One of them is the suspended roof-top pool and lounge with 360 degree view of the area. It also has the only dive shop at a luxury resort where you can get PADI certified on-site — arrive, get certified, and dive all during your vacation!
Just moments away from Alaia, visitors can experience more than 200 caves filled with several preserved Mayan Temples, including Xunantunich (the second tallest ruin in the country), lush jungles, rainforest canopies, and archaeological sites including the Actun Tunichil Muknal Cave. For those looking to take a deeper dive and explore the beauty of Belize's natural underwater locations, Alaia is 600 meters away from the world's second largest barrier reef and a few minutes away from the ultimate world-class and unrivaled destination – The Great Blue Hole.
Getting there isn't a direct flight from outside the country. Ambergris Caye and Alaia Belize can be reached via Philip Goldson International Airport in Belize City. Then, travelers have to take a short 10-minute flight to San Pedro Airport or book tickets for a water taxi. Alaia Belize's hotel concierge is available to help all guests book travel arrangements. 
Sounds like a great place to visit if you want a real adventure. It takes 50,000 Bonvoy points per night, or about $300/night, depending on the size of room you get (remember the 5th night is free). There is a promo going on for a few months for 20% off. To get that promo, select "Deals and Promotions" on the reservation page for the property.
The Un-Belizeable Offer
Includes 20 percent off
Roundtrip airport transportation
K in Wellness Center access