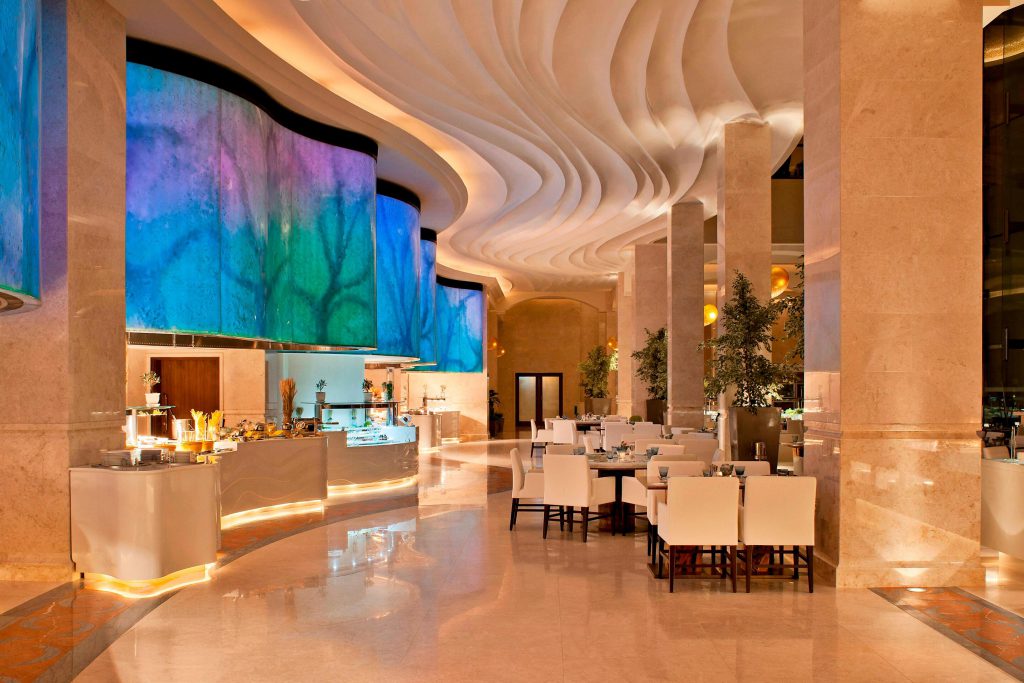 Starting July 1st, Marriott guests with Elite Status of Platinum or higher will again get the option of free breakfast as their welcome gift. During COVID, Marriott didn't require their hotels provide a free breakfast, even to their elite status members. But in a few weeks, you can again rely on a free breakfast as part of your benefits earned.
Eating a free breakfast at this resort — St. Regis in Abu Dhabi — can save you lots of money! Their continental breakfast is listed at $110 — your elite status benefit covers breakfast for 2. That's over $200 savings a DAY on breakfast, and you get a full tummy in the mean time! My kind of perk!
Of coarse, free breakfasts are provided to all guests at certain Marriott brands —
SpringHill Suites
Fairfield by Marriott
Residence Inn
TownePlace Suites
Element
And some Marriott brands aren't required to provide free breakfast to their guests, regardless of their status —
The Ritz-Carlton
EDITION
Marriott Vacation Club
Marriott Grand Residence Club
Design Hotels
Gaylord Hotels
The free breakfast benefit for Platinum or higher elite status Marriott members is something not to dismiss. I have been known to select or reject a hotel based on the benefits it provides — and free breakfast is at the top of my "love" list.