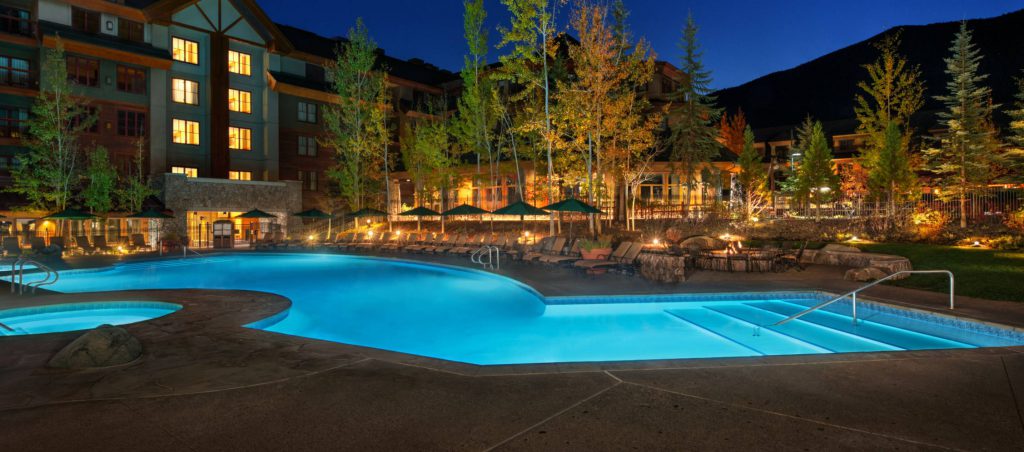 I LOVE Tahoe. I love everything about it — the mountains, the cool temps, the great restaurants, the lake — it is one of my "must do" locations every year, at least once. But whenever I go, I do NOT stay at the above location, the Grand Residence Club. Yah, it's a beautiful property. The pool is nice, and the many trees around the pool makes it dreamy. The rooms are very nice, and even a bit larger than the rooms at the nearby Timber Lodge. So why not stay here? Simple — I MAX my Marriott points, and it takes more points to stay here, than the next door Timber Lodge. And Timber Lodge is truly RIGHT NEXT DOOR!
To stay for a week at Grand Residence, during the busy summer months, it would take 2400 MVC points — not a bad total overall. But to stay at the Timber Lodge for the same week, it would only cost 2,175 MVC points. Not a huge difference, but in my book 225 MVC points is enough to go somewhere off-season for a couple of days! BANG!!! More trips with the same number of points.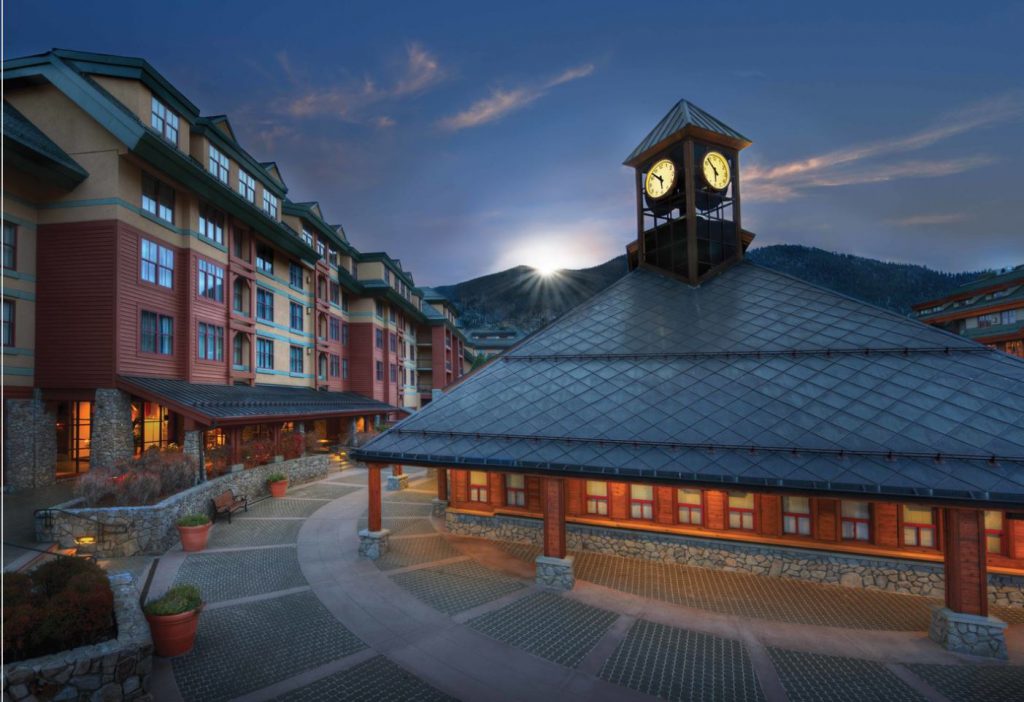 Now that I have explained that, I decided to do more research on which property other travelers prefer to stay at. TripAdvisor ranked the Grand Residence property at #8 for all hotels in South Tahoe (higher ratings were not as nice of properties, but lots less money so better value). The Timber Lodge is ranked at #13 — quite a bit lower. I must state I disagree with that lower rating, but I'm putting it out there for you to be aware of.
Both properties are booked through August and are not available. But early September is a wonderful time to visit and hike when the leaves are changing.
I've written about great places to eat, things to do, and hikes to take at https://maxingmarriott.com/category/maxingresorts/all-things-tahoe/. I updated my list with my recent stay there.