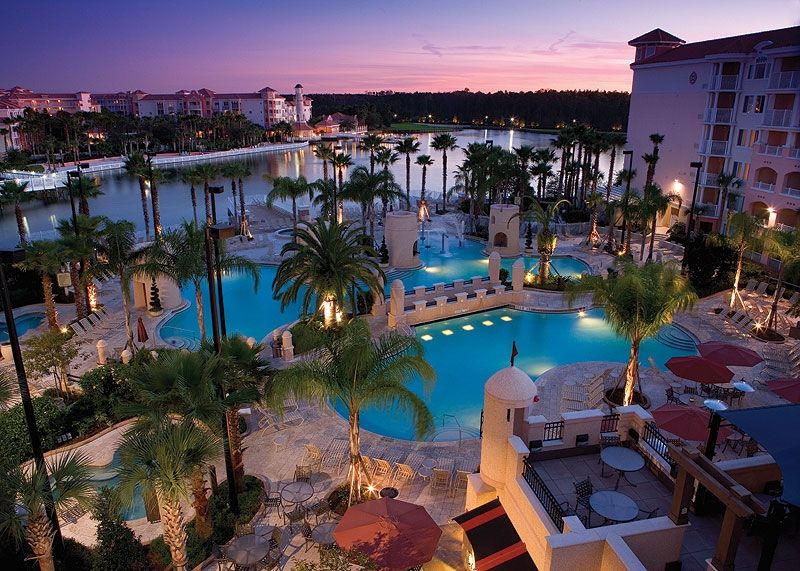 Now that you know WHEN to go when reserving your week at your home resort to MAX your ownership value, there's really only one more concept for Deeded Week Owners to be aware of – I refer to this process as your "villa options".
Related: What Dates to Reserve at Your Home Resort to Get MAX Value!
Lock-Off Options
If you have a lock-off option on your week owned, you are probably familiar with being able to lock-off part of it and reserving the 2 sections separately. This is a great tool to get more value out of your week, IF you don't need the space for your traveling party. We've had lock-off options on our weeks, but never used them when reserving our home resort because we needed the space for our large family – that is why we initially became owners — our whole family could fit into a single villa and not be separated in hotel rooms.
There are a number of options to consider when deciding how or if to use the lock-off option when reserving your villa.
The most obvious is that you can get TWO weeks of vacation from your 1 villa if you use the lock-off option. If you have a 2-bedroom villa, one week would be in a 1-bedroom and the other week would be in a Studio — a great scenario if only a few people are in your group!
Use the lock-off option and use the 1-bedroom reservation at your home resort. Deposit the remaining villa reservation into Interval International and get another week at another resort. Because your deposit is a Marriott property, even a Studio carries trading power, especially if it is reserved during a high-value week. You could trade to another MVC property and stay in a studio for a week, or possibly even get a larger villa if you pay the upgrade fee — $198 to go from a studio to a 2-bedroom. And don't forget about the non-Marriott/Vistana resorts.
Use the lock-off option and use the 1-bedroom for your vacation and rent out the other reservation to help offset the maintenance fees. Or rent out the 2-bedroom — or lock-off and rent out each reservation. On a personal note, if I am renting my 2-bedroom, I do not use the lock-off option. It increases the risk because I have 2 rental units instead of one.
Split Week Option
You can split your week into 2 groups – 3 nights and 4 nights. This option is NOT available at all resorts. A few things to be aware of when considering using this option is:
You cannot carry over or bank any unused nights into the next year. You use both groups during the usage year, or lose them.
You cannot use 4 nights, and trade the other 3 nights into Interval International.
You cannot use your lock-off option AND split-week option the same year.
There can only be 1 weekend reservation for the year. You cannot reserve a Thursday through Sunday for one reservation, and then a Friday through Sunday for the other split week reservation.
Personally, for the way we travel, we have never seen any benefit in using the split week option. If we want to getaway for only a few nights, I use Destination Escapes or Bonvoy Points – not split our deeded week into two small trips. But that's just my personal perspective. The VALUE isn't diminished if you split your week.