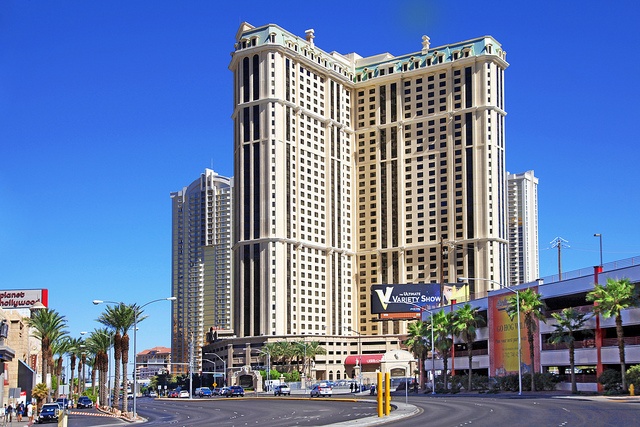 I love the NFL. So when I got the opportunity to have 2 FREE 50-yard line tickets to the NEW Vegas Raiders stadium and watch the Seahawks (my favorite team) play the Raiders, I truly jumped for joy. Yes, I know it is the first preseason game of the year and the chances of seeing Russell Wilson and the other starters play is not likely. But it's still an opportunity, and considering the football tickets are free and I've got Holding Points that can be used, I decided to make plans to go.
August isn't a preferred time to travel to Vegas weather-wise — the AVERAGE temperature is 103 degrees. So Destination Points required to stay here are low — like 250 MVC points per night on a weekend for a studio. There were only THREE nights the whole month that had no availability, and we were going to be in Las Vegas for TWO of those nights! What do you do when you have specific dates you must reserve, but there is no availability at the MVC property you need?
First of all, reserve a backup plan using Bonvoy points at a hotel. You can use a lot of points and stay at a very nice property, use a free Elite Night Rewards certificate from your credit card, or go as inexpensive as you want to make your points last as long as possible — that's my style. I reserved a good deal at the Las Vegas Marriott for the two nights I needed using Bonvoy points — again, this is my BACKUP plan. Read the cancelation policy closely. Some require just a 24 hour notice to cancel — our reservation was a 48 hour notice — which if notifying them more than 48 hours prior to check-in day — ALL points are returned to my account, no penalty.
Second, call a VOA (Vacation Owner Advisor) and ask them to help you be put on the Waiting List. This is really a nifty option when you MUST travel on particular dates, and there is no availability — my situation to a T! This is something that a lot of owners don't know about, and it can help you make a reservation if there is no availability when you try to reserve it.
Rules of "The Waiting List"
Longer than 61 days to check-in
You work with the VOA on the dates and place you want to be put on the "list" for. You can choose what type of room you want. The number of Destination Points deducted will be the same as if you were actually making the reservation.
The Destination Points are deducted from your account immediately upon completing the waiting list request.
If the reservation is not filled by day 61 of your check-in, ALL Destination Points will be returned to you and your waiting list request is automatically cancelled with no penalty. It is my understanding this happens automatically, but I would verify to make sure that has not changed. You don't want to pass 61 days and then have all those points become holding points if the request isn't filled.
If you are willing to be flexible in the type of villa you stay in, the VOA can select all corresponding villa options, making your chances better at filling your request. The number of points deducted is the GREATER point requirement of the villa option.
If your request is filled, and the reservation is made, you will be notified via email.
For instance for the Grand Chateau, I put in a request to stay in either a Studio, or a 1-bedroom (Lock-off from a 2-bedroom), 1-bedroom (one Entry door), or a 1-bedroom (Lock-off from a 3-bedroom). The number of points deducted is the GREATER point requirement of the villa option. The studio was 500 points, and the 1-bedroom was 800 points to reserve. So Marriott deducted 800 Destination Points from my account, and if I end up getting a studio, they will return the difference (800 less 500 or 300 points will be refunded).
Less than 60 days to check-in
Same process as Longer than 61 days to check-in, but the automatic cancellation will not apply. Instead, you specify what date you want to cancel your Waiting List request. This is VERY important. You want to make sure you cancel your wait list request before you lose the option of canceling any of your other reservations if necessary.
For instance for the Grand Chateau, I requested the Waiting List be cancelled 3 days before check-in, because my hotel reservation using Bonvoy points requires 48 hour notice notice to get the Bonvoy points back. If I tried to cancel less than 2 days before, I would forfeit all those Bonvoy points, regardless of whether my waiting list request is filled or not.
What Are the Pros of Using the Waiting List?
Instead of you checking availability online every chance you get hoping to find availability, Marriott is checking 24/7. Marriott's system checks the waiting list, if there is one, on every cancelation before releasing the inventory online for others to reserve– you get higher priority in reserving the cancelation. Also you can cancel your Waiting List Request at any time for any reason.
What Are the Cons of Using the Waiting List?
As soon as you complete a request to be on the Waiting List, your MVC points are deducted and held to secure the reservation. If you are thinking you might just go somewhere else instead, this doesn't give you access to those points until the Waiting List request is cancelled. Remember, you can cancel the Waiting List at ANY time by simply contacting a VOA.
This really is a helpful tool to try and get a reservation where there is no availability. I have used the Wait List before and gotten my reservation every time. In each case, they were requests where I expected inventory to open up. I haven't tried it for a High Peak property yet with no availability for the entire surrounding months. But hey, if you don't miss the deadlines, you don't lose anything by doing it.