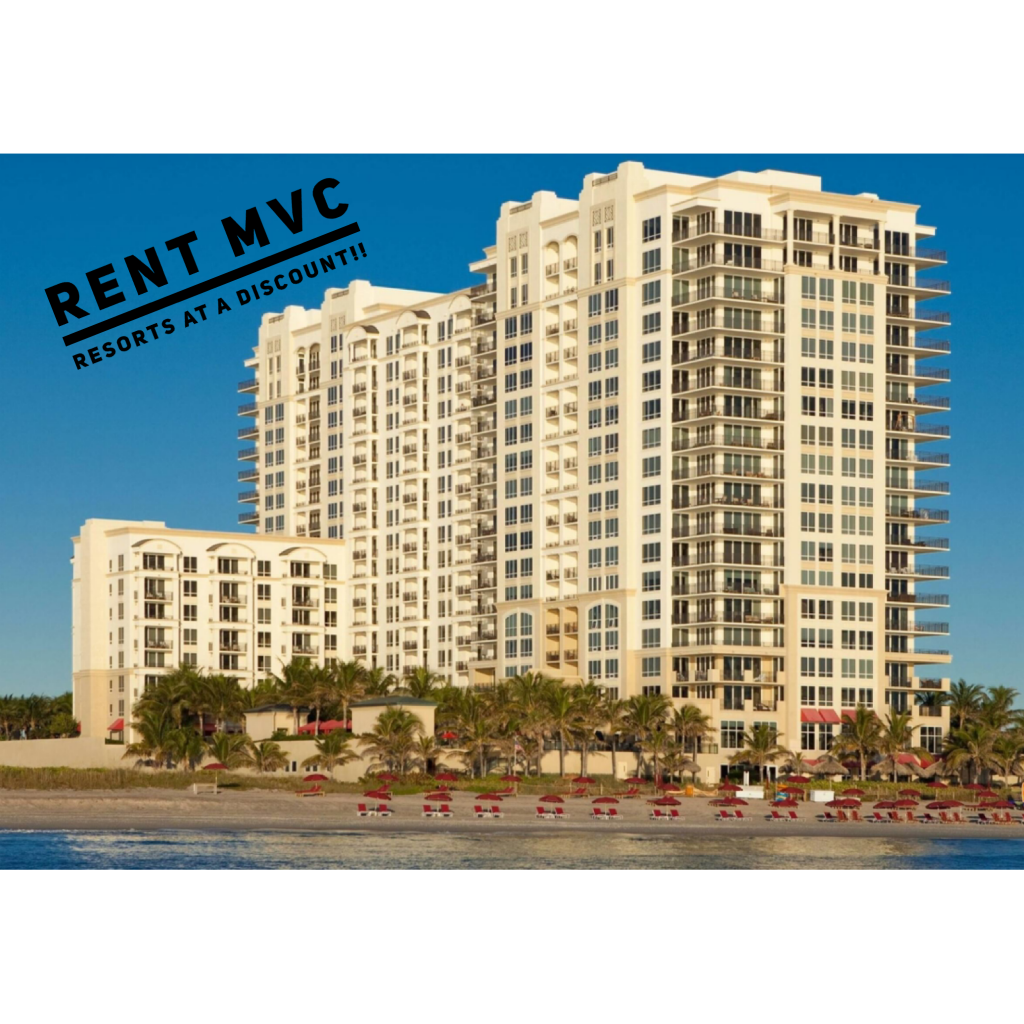 Considering renting an Airbnb or VRBO? One of the benefits of being a Marriott Vacation Club Owner that many owners are not aware of is being able to rent villas at a MVC resort with a discount. Recently my siblings decided they wanted to go somewhere altogether and celebrate some birthdays. They looked into Airbnb — I looked into MVC resorts. My options were WAY better than theirs. And there are no concerns about whether it is "as good as it looks" — we can be assured it meets the standards that we love with Marriott.
How Do I Make a Reservation?
This really is easy-peasy — you don't have to call Owner Services to do this. Simply go to Marriott.com (not the MVC website). Search for whatever MVC property you are interested in reserving — the discount only applies to MVC properties. Edit the "Search" criteria and select the "Special Rates" drop down menu to Corporate/Promo/SET#. This is where you need to enter in your discount code. See the example below: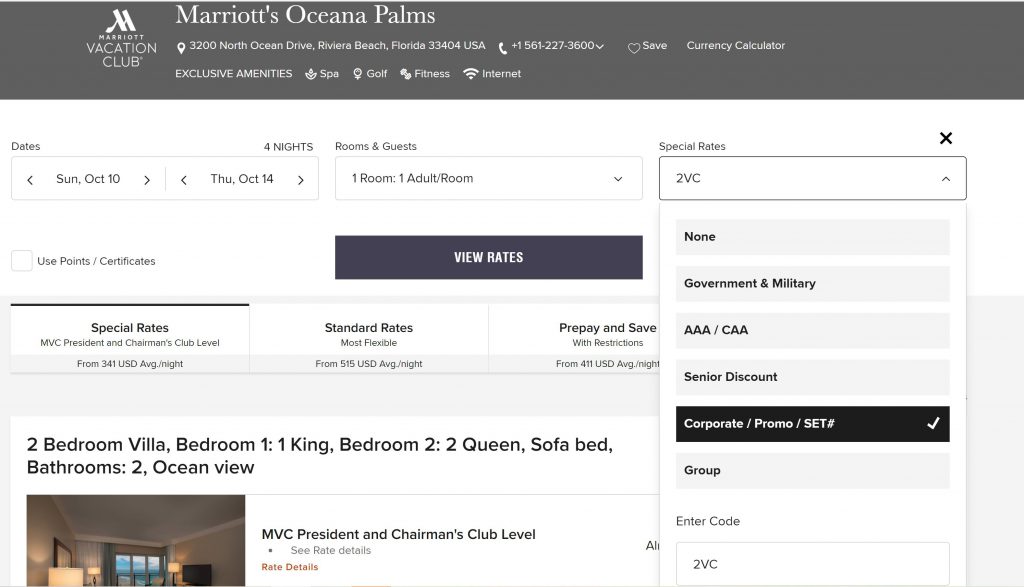 Depending on your Ownership Status, you enter in the corresponding Discount Code to enter into the "Corporate/Promo/SET#" option. The codes are 2VC for Presidential and Chairman (35% discount), 6VC for Executive (30% discount) 7VC for Owner, Select, and Weeks Owners for 25% discount).
After entering in the correct code, the cost for the room is adjusted showing the discounted amount. Let me give you an example to see what types of money you can save.
Let's say we want to stay at Marriott's Oceana Palms for 4 nights in October. A normal reservation there on Marriott.com would be $1644.00. If you got the same villa, same dates using your Ownership discount, it would be $1364. The real kicker is on Airbnb for the SAME villa, same dates it was "discounted" to $2073!
Some of you are probably wondering why you ever PAY to stay in a resort that you have purchased or elected Destination Points for. I can think of a few situations. You decide at the last minute to extend your vacation a day or two. There isn't availability using points to reserve, but there is if you pay cash. Or, in my case, my extended family wanted to go to a resort, most of them are not Marriott owners, and I didn't want to use my points to provide them a place to stay. This scenario is perfect for that situation.
There are a few rules you need to be aware of. The MVC owner MUST check in, and the appropriate discount must have been used for the owner level (can't get 35% discount if you are a Select Owner). You can only reserve up to 2 villas using the discount benefit at the resort. And the discount only applies to MVC resorts — not Grand Residences, Ritz-Carltons, Hyatt Residences, or St. Regis properties. Rumor has it that soon a code will be available to get the discount for Sheraton, and Westin resorts, but nothing for them at this time.
This might not be something that you will use, but always good to know it is an option if a situation comes up that would make it beneficial for you.