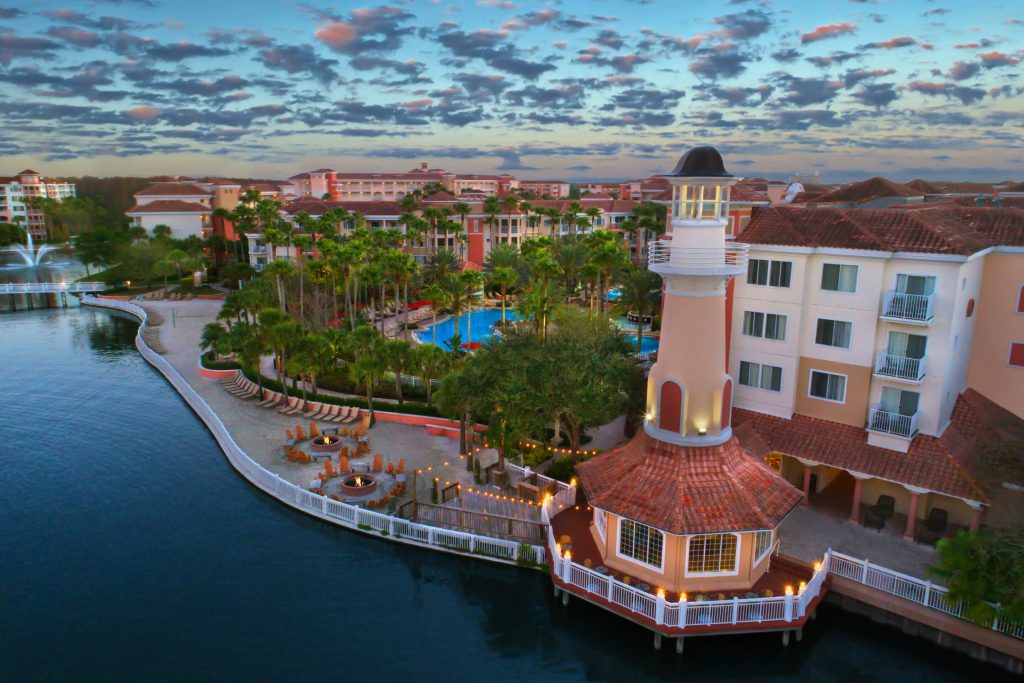 We've been spending the week at Grande Vista. We've had some really good vibes with the property, and we've had some disappoints, which will be given in the next post. But first the GREAT things about this property.
FLOORPLAN:
We met my son and their family — 5 of them and 2 of us — and so I reserved a 3-bedroom unit. We loved the extra bedroom that allowed the children to go to bed and not interfere with our evening activities in the living area. There are other 3-bedroom villa options in Orlando (Imperial Palms, and Lakeshore Reserve), but we've been to Grande Vista before and it worked well for our family in the past. The villa layout has 2 bedrooms with a king bed in each (grandma/grandpa and mom/dad), and 1 bedroom with 2 queen beds (children) — PERFECT scenario for our trip this time.
Imperial Palms has 1 bedroom with a king, 1 bedroom with 2 full/queen, and 1 bedroom with 2 twin beds — awesome if you have lots of kids and we've stayed at that property a few times. It doesn't take a whole bunch of points to use — a real bargain. I couldn't find availability at the Lakeshore Reserve, but want to go there in the future. All other properties are 2-bedroom villas or less in Orlando.
DINING:
Another strong positive that we were very pleased with was "The Grande Cove" — the on-property restaurant that we ordered from for delivery to our room a number of times. The food was really great — both kids and adults loved it. And the prices were reasonable. The delivery fee was only $4.00, and they were VERY Fast! I personally recommend you get the shrimp pasta — DELICIOUS!!
OTHER:
We were out doing activities all day and never tried out their swimming pools. This property has a boathouse where you can use their fishing and boating equipment — first-come, first-served. That might be fun (definitely different), but we didn't use those either.
All in all, the villa was exactly what we needed, and was nice. The parking is free (up to 2 vehicles per reservation). The full kitchen is a game changer when you have kids to feed. And the large living area is wonderful to play games, visit and just relax while the kiddos sleep in their own bedroom.