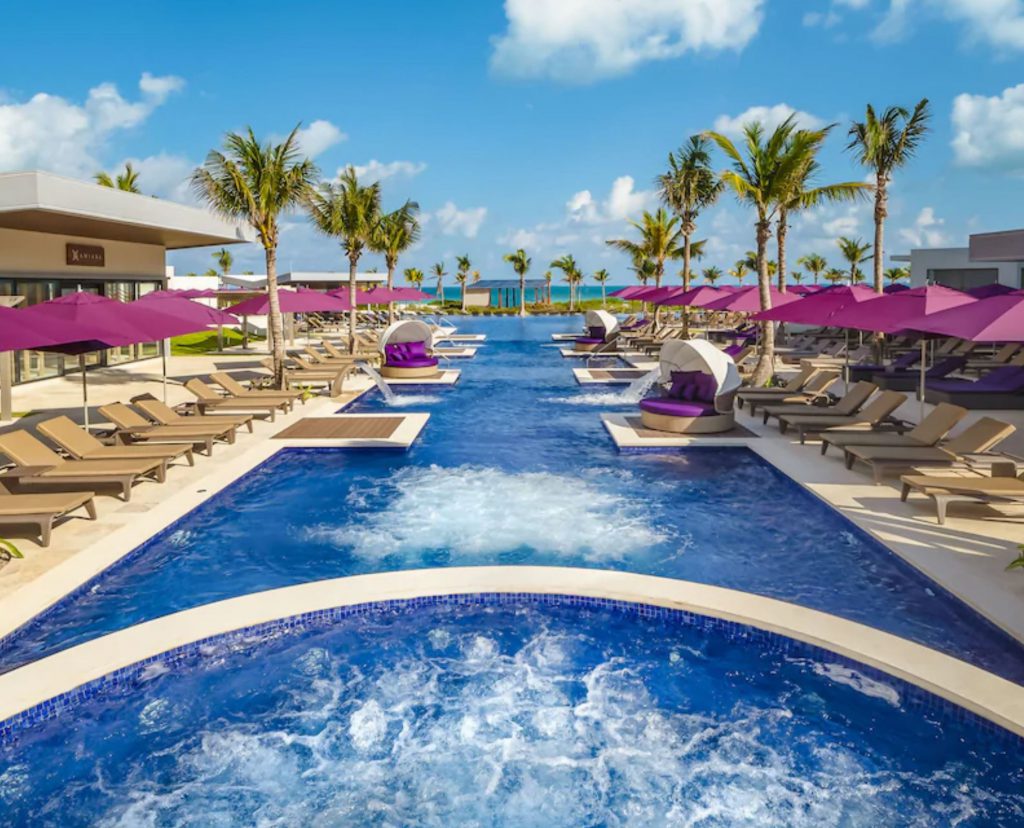 Marriott has announced TWENTY new All-Inclusive properties as part of the Autograph Collection group located throughout the Caribbean and Mexico. I find it interesting that of the 20 properties announced, 8 of the properties — or 40% of them are Adults Only, meaning all guests must be 18 years of age or older! I get it. Couples don't want little kids in the pools or on the beach near them. Just find it interesting . . . . .
All-Inclusive is as close to a cruise on land as you can get. You get unlimited dining 24/7, including drinks. Twenty-four hour room service, and access to shows and property activities. More details of what your Marriott Bonvoy Membership gets you at this resort is:
The all-inclusive property will fully participate in Marriott Bonvoy, enabling members to earn and redeem points for stays and receive special, on-property benefits based on their status.
Members will earn 10 points for every qualifying dollar spent, including amounts spent on participating premium amenities and resort-operated activities. Elite members will earn additional bonus points.
Redemption stays at all-inclusive properties are available in the current Free Night Award Chart. Redemption nights are based on up to two guests per room.
Member benefits for all-inclusive getaways will include member rates, resort discounts, room upgrades based on availability, complimentary massages, access to exclusive areas on property, weekly member cocktail parties and more, all depending on each member's Elite status and the individual resort offerings.
Before I spell out where these resorts are located, I want to give you a general description of the properties, as they are all very similar. They are all Category 7 or 8 properties requiring between 30,000 – 50,000 Bonvoy points each night. This is NOT a MVC property, so Destination Points will do you no good here.
Anyone who follows me, knows that I like to look at more than just the options, but what is the BEST option for you to consider. I didn't disappoint here. Below you will find a complete list of all the 20 properties announced listed by location and including the RATING of the property, as well as the Category. Please note that most of these properties are newer and don't have a ton of ratings yet.
Even though Hideaway at Royalton, St. Lucia was the HIGHEST rated property, I would be cautious in reserving that property. Guests mentioned closed restaurants, closed pool bars, and long lines. Planet Hollywood Cancun would be a safer property to try out, according to overall COMMENTS in the ratings. For the Planet Hollywood, Cancun property, guests mentioned they got the "royal treatment" by the property, and everything is NEW!!! WIN! WIN!!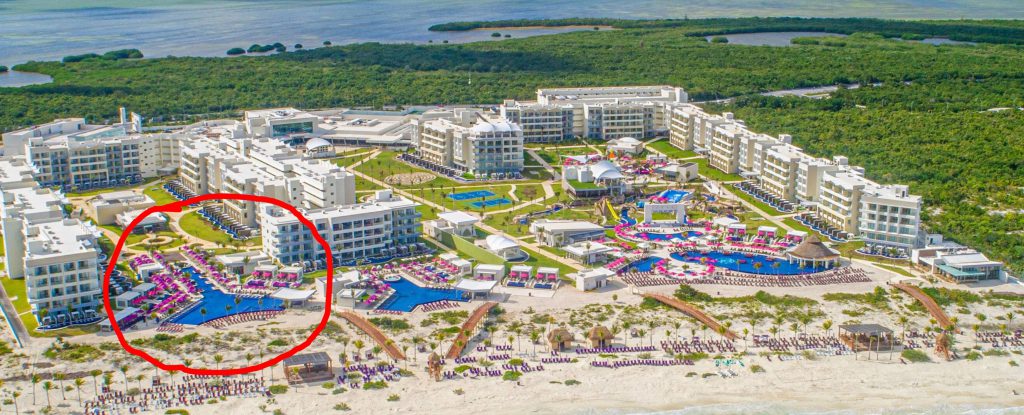 The above picture shows the picture of the entire property of Planet Hollywood, Cancun. I circled the section of the property that is the "Adults Only". Both sections takes the same number of Bonvoy points — 50k. If not using Bonvoy points — reserve the regular section (Not the Adults Only Section), as it is about $30 a night cheaper — a $225 savings!
Be aware that the properties that are listed as "Adult Only" are usually just specific AREAS of the property isolated somewhat from the rest of the property. They have their own swimming pool(s), section of the beach, and dining areas. And the price to reserve the "Adult Only" reservations is usually a bit more than the normal reservations.
I would AVOID the Antigua Property listed. The pictures are beautiful, but their rating is only 2.2!! I don't think I've ever seen such a low rating on any Marriott property before.
Check out the list below and decide for yourself.