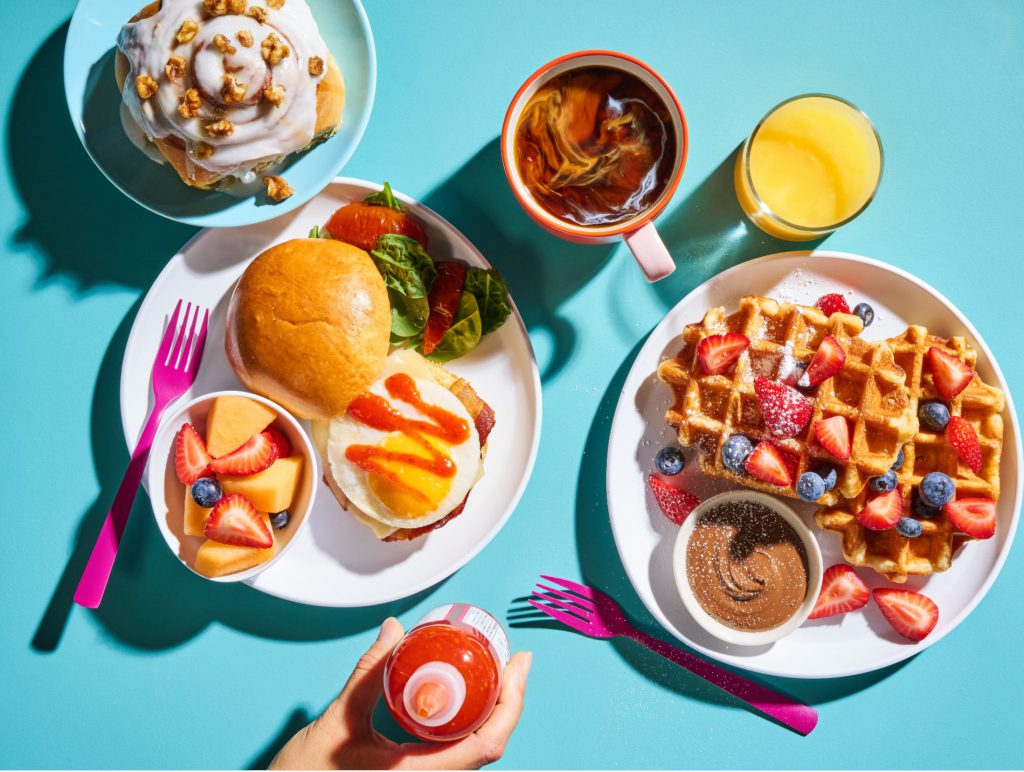 In November, Aloft Hotels will begin to serve a revamped and rather impressive breakfast selection. By January 2022 — more than 150 Aloft Hotels in North America will be providing the new breakfast options.
There are lots of options, all focused towards the guests that typically stay at Aloft Hotels — some are really healthy, some are more sweet. One of the choices will be the Beyond Meat sandwich — a plant-based breakfast sandwich on an "everything bagel". Or how about the Egg and Chorizo Wrap, served on a brioche bun. There are cinnamon rolls, breakfast biscuit sandwiches, nutella waffles with fresh fruit, and steel cut oatmeal with dried fruit. There is even Sambazon Acai Bowls and Dragon Fruit Coconut Chia Oats! One of my favorites of all breakfasts is a good acai bowl — I'm all for these options!!!
Currently, the continental breakfast provided at most Aloft Hotels start at $6.00. But if you have a high level Bonvoy status, you can choose between receiving bonus Bonvoy points, or free breakfast.
Aloft Hotels are Category 4 or 5 hotels, requiring 25-35,000 Bonvoy points per night. They are decorated with bright modern colors and are purposefully designed to meet the needs of today's next-Gen travelers. Looking at your breakfast options that you will soon have, it might make this a more appealing choice for you when considering using your points.