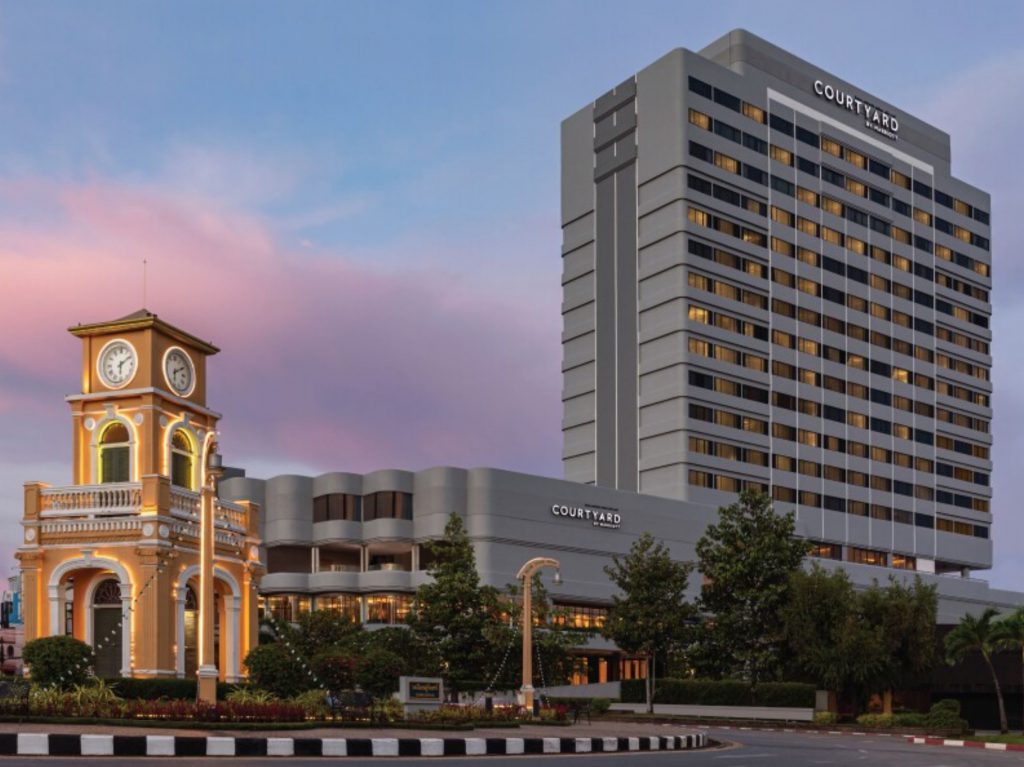 I don't usually highlight new Courtyards that open, but this one is in Phuket — and it's a GREAT DEAL!! I know what you are thinking — "Why would I stay at a Courtyard when I could stay in a much nicer resort like Marriott's Phuket Beach Resort?" And that's a valid question. But if you want to make your trip more convenient in transporting to and from the Phuket airport, or just extend your vacation and stay right in Phuket town for a few days after basking on the beautiful Thailand beaches, this would be a great option.
First off, it's NEW. Second of all, it is BEAUTIFUL! Check out one of the 248 rooms available below! I love the molding and muted colors! And check out the bathroom!!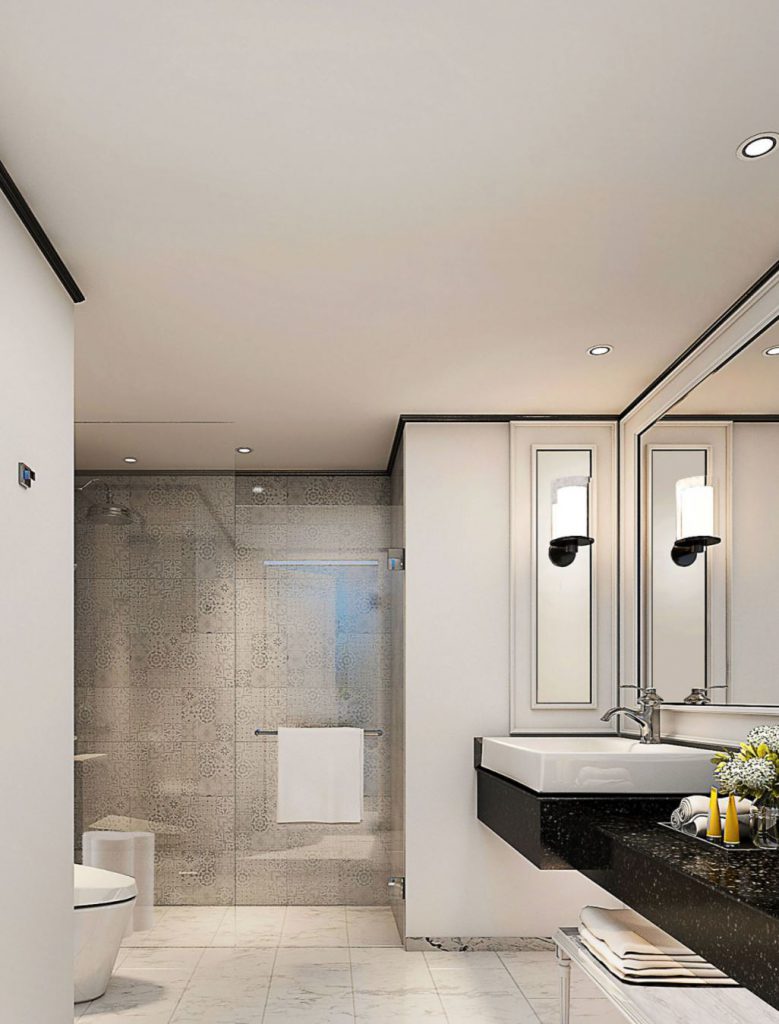 Now that you are drooling over these pictures, let me tell you how much one of these rooms costs. For one night, it is $65, including taxes and fees. It reads 2129 THB, but by using Marriott's currency calculator, the amount ends up being just under $65 a night!! GREAT DEAL!!! If you want to use Bonvoy points, it is only 15,000 Bonvoy points a night.
An AWESOME vacation experience would be spending a week at the gorgeous Phuket Beach Resort (if you follow me, you know I LOVE this property). Check in on January 9th for 7 nights in a 2-bedroom villa for only 2265 MVC points!! TWO BEDROOM AT THIS GORGEOUS RESORT FOR ONLY 2265 MVC points that week!!
Then reserve a room at the Courtyard Phuket City for 3 more nights for only 45,000 Bonvoy points. Depending on your Bonvoy status, you might get the Continental breakfast free and a high floor for a view to be remembered. If you've got a Suite Award Night, that might get you in one of their Presidential Suites — all for only 45,000 Bonvoy points. If you choose to spend US dollars, it is extremely reasonable. Three nights would only be $195.
What would you do while staying at the Courtyard? This hotel is Ideally located in the city center of Phuket Old Town. This hotel places you near cultural attractions, as well as local dining, shopping and entertainment. You can do a half-day walking tour of the Old Town, visit museums, and learn about the culture and food. You can go here to see more information that looks SO FUN!!! https://www.phuket101.net/phuket-town-guide/