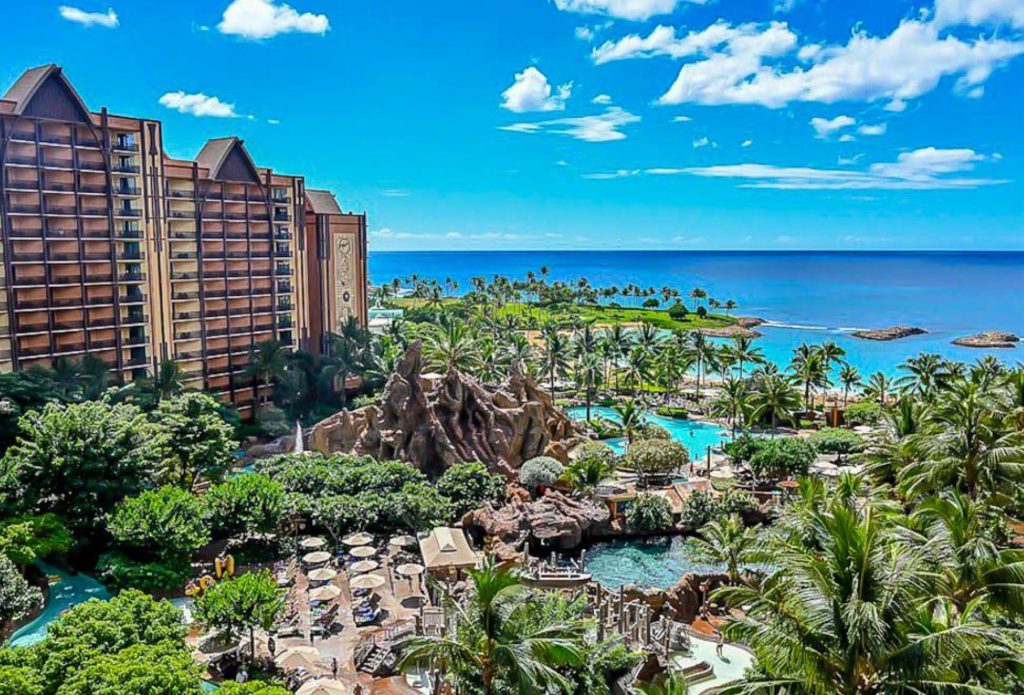 Disney Vacation Club made an announcement today that starting January 1, 2022 Disney Vacation Club – and Interval International have signed an agreement to affiliate 15 Disney Vacation Club resorts in Florida, California, Hawai'i, and South Carolina. DVC owners can now reserve properties available on Interval International. That also means that MVC owners will potentially be able to reserve Disney properties through Interval International, such as the amazing Aulani, a high travel destination!!
Even though the start date is only a few weeks away, I could not find any Disney resorts listed as options to rent or trade to yet, but I'm guessing they'll be adding them soon. I've not used Interval International much and have stayed within the MVC system for almost every trade since Marriott went to the point system years ago. But with these new Disney property options, I'm definitely going to learn about this –– I'll pass on what I can learn about it. We are huge Disney fans!! I, for one, am very excited about the potential adventures awaiting. Below is a list of all the Disney Properties moving to Interval in January 2022.
Ko Olina, Hawai'i
Aulani, A Disney Resort & Spa
Anaheim, California
The Villas at Disney's Grand Californian Hotel & Spa
Hilton Head Island, South Carolina
Disney's Hilton Head Island Resort
Lake Buena Vista, Florida
Disney's Old Key West Resort
Disney's Boardwalk Villas
Boulder Ridge Villas at Disney's Wilderness Lodge
Disney's Beach Club Villas
Disney's Saratoga Springs Resort & Spa
Disney's Animal Kingdom Villas
Bay Lake Tower at Disney's Contemporary Resort
The Villas at Disney's Grand Floridian Resort & Spa
Disney's Polynesian Villas & Bungalows
Cooper Creek Villas and Cabins at Disney's Wilderness Lodge
Disney's Riviera Resort
Vero Beach, Florida
Disney's Vero Beach Resort
Check out https://www.marriottvacationsworldwide.com/2021/12/07/disney-vacation-club-and-interval-international-announce-new-affiliation-agreement/ for the entire article about the announcement!!!