Marriott has committed to update the exterior and interior of the Courtyard brand in North America. More than 375 of the brand's earliest generation hotels throughout the U.S. and Canada are expected to be modernized with exterior renovations by 2024. Most of these renovations will include updating the lobby area, and guest rooms as well. As travelers arrive, they are graciously welcomed into an urban-inspired lobby with individual check-in desks accented by warm, wooden textures and modern light fixtures.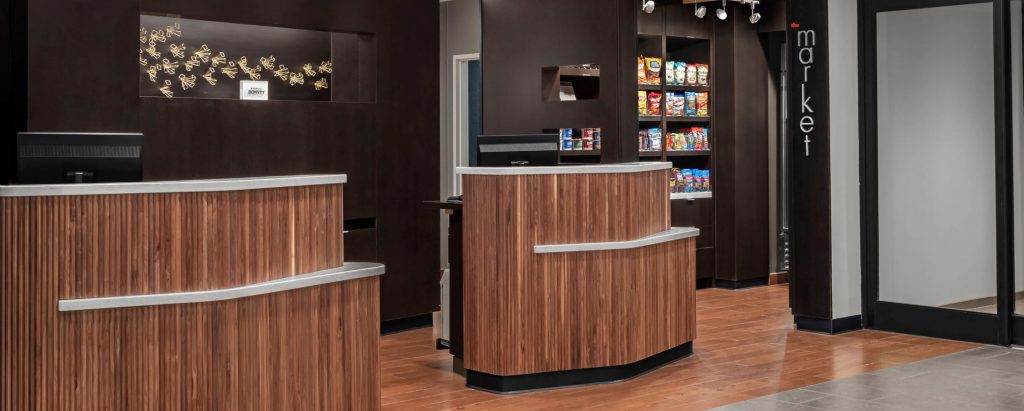 At the center focal point of the lobby is the The Bistro Bar: a casual bar and dining destination featuring a Classic American menu with a contemporary twist. The recently revamped Bistro menu has a selection of classic-inspired breakfast and evening items including a full bar with a wide selection of beer, premium wine and specialty cocktails, from a Black Cherry Old Fashioned to a signature margarita, at participating hotels.

Courtyard's signature media pods, each with their own TV screens and a residential sectional sofa, offer semi-private workspaces that Courtyard guests have come to love, inspiring productivity while working remotely.

Guests can stay nourished all day with Courtyard's CRATE market featuring a broad selection of premium snacks, Bistro-to-Go sandwiches and salads, and essential retail items.

Guest rooms have also been updated to feature solid colors with a warm and neutral palette, including new furniture and fixtures. I like the calm, peaceful feel of the color combination.

All looks good, and the few guests who have stayed in these updated properties are made positive comments. They especially like the Bistro and options there. The only thing that doesn't hold the updated modern look is the bathroom. It looks like they painted, but the counters don't match the vibe of the rest of the rooms. I don't like the red cabinets with the brown speckled counter — take a look at the pictures below and see if you agree!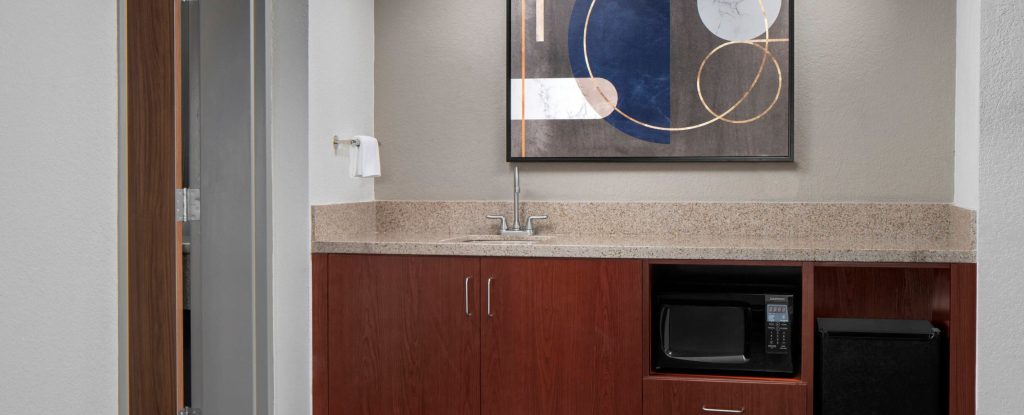 All things considered, the image update of the Courtyard properties are very nice and will improve the experience any guest will have. I love the lobby area with more convenient food and drink options. Courtyard is a property we have stayed at regularly, and look forward to seeing where they updated Courtyards will be appearing next!