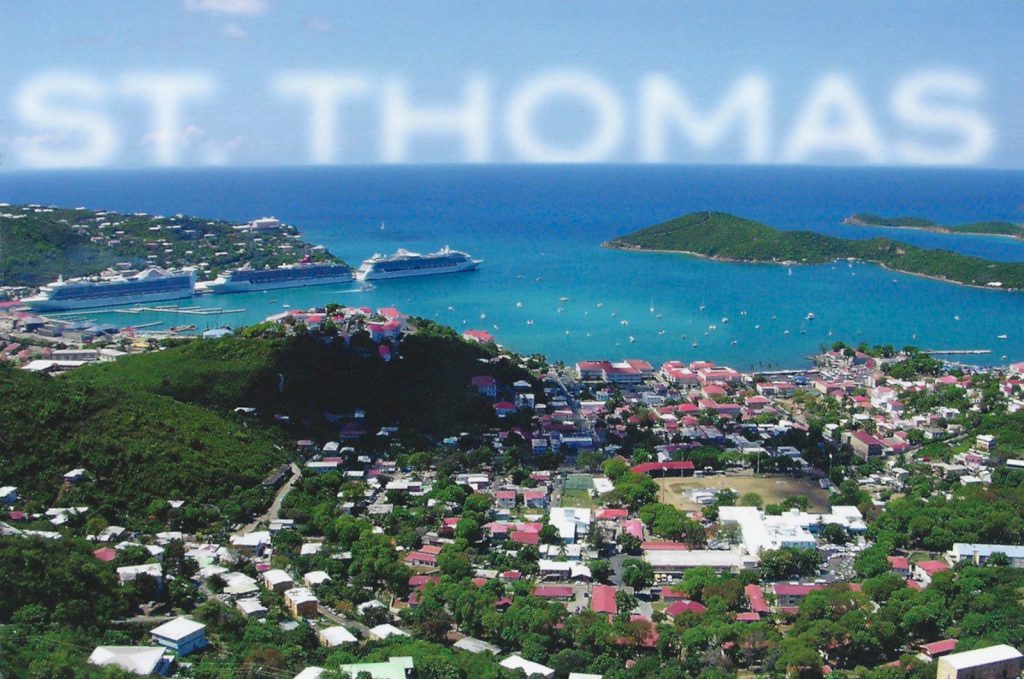 St. Thomas is a beautiful island in the Caribbean that has TWO separate MVC properties — Frenchman's Cove and Ritz-Carlton. Other Caribbean islands have 2 or more MVC properties on the same island, but they are located next to each other (Aruba as an example). I've been to both the Frenchman's Cove and am now at the Ritz and both are great "I need to go there" destinations. There are some USVI specific steps to take before you go, and I'm here to help you with knowing what those are.
How Do I Get A Reservation?
As with all popular destinations, planning is key. Reserving at the Frenchman's Cove is totally doable if you plan far enough in advance. In checking reservations at this point, there is 1 availability in May, but by August and through the following 5 months, there are multiple villas and villa sizes to reserve. They have 2-bedroom and 3-bedroom options at that property to choose from.
For the Ritz-Carlton, that is another matter. I was lucky during COVID to find availability for December 2021, and I've checked randomly throughout the year and have never found ANY availabilities since — not one. The only way there is availability is if owners at Ritz-Carlton St. Thomas deposit their week for a Marriott property. Ritz owners of other locations do that, and so, for example, finding availability in Tahoe and Colorado are common. But not at St. Thomas. I followed the "Costco" rule https://maxingmarriott.com/?s=Costco+Rule, and as soon as I saw availability, I reserved it — not in my plans, but it was too good to pass up and I adjusted my plans accordingly.
You can also go to Redweek.com and rent at the Ritz pretty much any week of the year. As of today (12/15/2021) there are 83 Ritz-Carlton St. Thomas rentals available on Redweek. Why can you rent a villa from another owner, but not trade using MVC points? Because the Ritz-Carlton owner gets more money/value for their St. Thomas villa by renting it rather than by trading it. To stay the same week we are here, it is $1111 a night on Redweek — or almost $8,000 for a week. Thus, no Marriott owners can find availability to use points on, and pretty much have to rent it or make a reservation on Marriott.com to stay there. To stay in a ONE bedroom villa for tonight on Marriott.com, the reservation would be $2500 — for ONE night!! We have a TWO bedroom villa for a week for only 3675 Destination Points — BEST VALUE of my MVC Points of any reservation I've ever had before.
I'm not going to lie. When I was checking prices and could see I could possibly rent my St. Thomas villa I had reserved for over $8,000, I was tempted. But I took myself in the corner and said, "Self, I didn't invest in all these points to rent it to others to use. I WANT TO GO THERE!" So here I am!
When Is The Best Time to Go?
You don't need to worry about big temperature fluctuations in St. Thomas. The coldest month (January) has an average temp of 85 degrees. The hottest month (August) is 90 degrees. The rainiest months are September through November, which is also the most active hurricane months. I've been there during hurricane season before. It was great — but when making a reservation a year in advance, you are taking a chance.
For staying at Frenchman's Cove, I'd avoid hurricane season because of the added risk. Any other time is wonderful weather with lots of date options that would get you a 2-bedroom villa for under 3000 Destination for 7 nights. You can go anytime May through August for only 2975 Destination Points for a week — I'd go closer to May than August.
I know I am a little quirky, but being in St. Thomas while my home is getting a major snow storm is even more sweeter!!!
Which MVC Property Should You Choose?
That's kind of a trick question, as you probably won't have the Ritz property as an option to stay in. But if you did, DEFINATELY choose the Ritz. It's a Category 8, and in my experience, the Club (timeshare part of the Ritz) is better than some other Category 8 properties I've been to. Frenchman's Cove is a Category 7, which is still higher than many other MVC properties, and a great value in using your points — anywhere from 2350 during hurricane season to 6250 during Christmas/New Year's for 7 nights in a 2-bedroom villa.