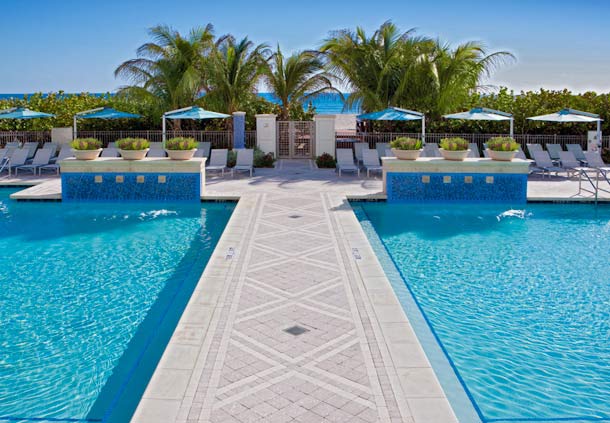 I'm sure you've been asked whether you want Trip Protection when talking to Owner Services. It's something Marriott encourages you to get. Should you get it?
This is one topic I can't give you the correct answer. It depends on your travel habits, frequency, and potential problems you might have. I have read lots of feedback from Marriott owners who have purchased the insurance and were totally happy with the service and payment of claims. On the other hand, I have read feedback from owners who thought it was a waste of money and recommended others not to buy it. So why the difference?
It appears that those that are happy with the insurance had good documentation to prove their claims. The trip must be a MVC reservation. Copies of the reservation confirmation, copies of the weather/news in case of hurricanes, missed days because of airline delays, family last-minute health issues, etc. helped them receive their compensation in a timely manner. And this is the ONLY insurance policy that will cover loss of your timeshare reservation due to covered situations. The owners who received compensation received the maintenance fees amount. I also read that if you CANCEL your reservation, you no longer can make a claim. Claims paid out included medical expenses that occurred while on vacation, and trip delays.
Say you purchase a 2022 policy. It would cover your weeks reservations for 2022, and any Points reservation made with 2022 Points (whether you make the reservation in 2022 or bank the Points then make a reservation in 2023 with them – the policy follows the origination year of the Points). It covers reservations at your home resort, as well as reservations using MVC points. Every vacation, all year.
Those who were unhappy with the insurance didn't understand the policies terms. People made claims without documentation. They didn't get compensation for flight cancellations they expected. And they didn't pay on a trip that the hurricane hit more than 30 days before the trip (in fine print).
Overall, you need to decide if it is worth it for your peace of mind. I personally, haven't purchased it yet. We have great credit card travel insurance, and medical insurance. But if we missed a couple of days of our vacation because of an airline delay, I wouldn't get any compensation without the insurance. It's definitely something I understand peopled getting. Like one happy insurance buyer put it, "For $199 of my many weeks of travel, it is well worth it. I haven't had to use it, but if something unexpected happened, I would be prepared".

To get all the information you need you can get it https://partner.travelexinsurance.com/documentation/displaydocument.ashx?filename=MVCB-1117S_7001_00000.pdf
Or you can call 888.682.4862
You can enroll in the plan here https://marriottvacationclub.travelexinsurance.com/Enrollments/ConsumerComposite.aspx?p=MVCBC&ct=PKG&facp=0.