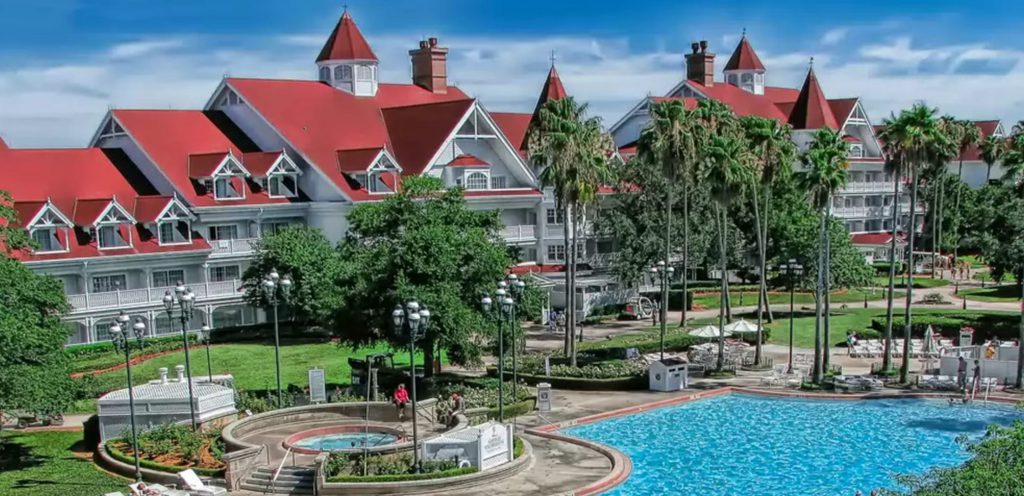 You might be wondering why I am talking about Disney's Grand Floridian Resort when I am all about Marriott Vacation Club Owners!!! If you didn't hear, as of January 1, 2022, Disney Vacation Club resorts can be traded through Interval International by MVC owners. I explain it all in my previous post https://maxingmarriott.com/?s=disney. And if you have been checking Interval International for opportunities to trade to one of these, you probably haven't been able to find any Disney resort available — at least not yet. I am hearing that they will be very hard to trade into as a MVC owner. And that may be true. But I have also talked to a number of Disney Vacation Club owners who are very anxious to trade to a MVC property in locations they don't have access to. And when they do — well their Disney property becomes available for MVC owners to trade into!!!
Case in point, I found availability tonight for Disney's Saratoga Springs Resort. Checking in on August 19, 2022 for 7 nights in a 1 bedroom villa (sleeps up to 5) for 2,250 MVC points. I'm really hoping we will find more of these as they become available in the near future.
One of the nicest Disney Vacation Club properties is the Grand Floridian. They are currently renovating some of their buildings to include more villas for DVC. One of the buildings that housed hotel rooms at the Grand Floridian resort will soon be transformed into 200 Disney Vacation Club resort studios. These new studios will feature an all-new look that maintains the turn-of-the-century Victorian theme of the resort but with a fresh and modern approach. These studios will accommodate up to five guests each with a projected opening date of summer 2022.
The Grand Floridian also currently has 2 and 3 bedroom villas that allow more guests. By growing their studio villas by 200 — well that will definitely affect availability for MVC owners — at least I sure hope so!!