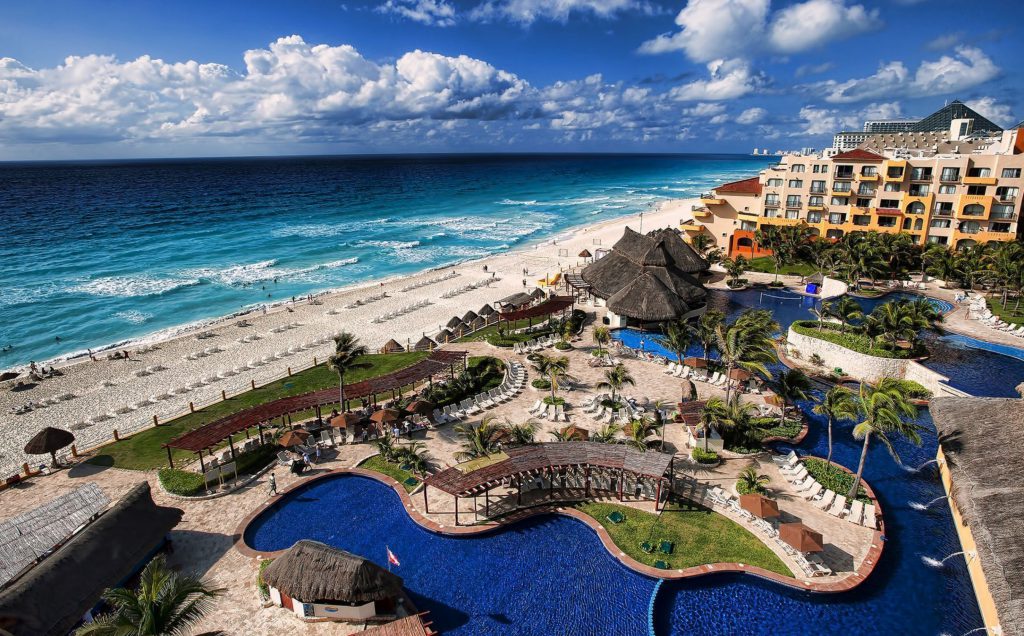 Marriott has announced more details about the dynamic pricing redemption rates that will be coming in March. Bonvoy point requirements will no longer be based on the Category of the hotel, but rather on the supply and demand of reservations and rooms of the property at a specific time. It is to begin on March 29, 2022.
The Good News
The good news scenario here is like saying "I only got a light case of COVID." I still got COVID and was sick, but it could have been much worse. The details of the changes have been announced, and it could have been much worse. The changes will definitely affect redeeming Bonvoy points for stays at some amazing Marriott properties.
Marriott has specified that only 3% of their properties will change their pricing outside the current category limits in the year 2022. That doesn't sound like many properties will be affected — but considering 3% equates to 200 properties — and considering those 200 properties are some of the highest demand destinations — it will still be felt by lots of travelers. Other good news is that they have given travelers a "heads up" on what those changes will be and which properties will be affected. If you are thinking of reserving any hotels using Bonvoy points, do it before March 29th, to get the lower rates.
On the flip side, Marriott states that individual properties can dynamically adjust the Bonvoy point redemption requirements. If there are vacancies and the property wants to promote more reservations, they can drop the point requirements, theoretically allowing lower point redemption rates. The new "Lowest Rates Calendar" will become very valuable to look for these drops. I previously posted about the calendar: https://maxingmarriott.com/2022/02/23/marriotts-new-lowest-rates-calendar-is-available-how-to-access-it-and-what-it-looks-like/
These increases do NOT affect Destination Points for MVC Owners — the dynamic pricing applies ONLY to Bonvoy points redemption.
The Bad News
The bad news is that the increases on the most popular destinations are substantial. To stay at the Wailea Beach Club Resort in Maui, Hawaii in March, it would be 50k – 60k Bonvoy points a night. After March 29th, the same room could be up to 30,000 MORE points, or 80k – 90k a night! Some properties are increasing to over 100k Bonvoy points a night, such as the St. Regis Aspen Resort, which will be up to 120k! Personally, two of my favorite Caribbean destinations are also pegged to increase by 30,000 points a night — The Westin Grand Cayman and the Westin St. John.
These increased prices makes reserving high demand properties out of range for even a 50k free night certificate. Disappointing to say the least for those who use the Marriott credit cards. The free annual certificate won't be as valuable.
Another surprise I had when reviewing the list was the number of MVC properties that will be increasing their Bonvoy point requirements. I had not considered the dynamic model would affect MVC properties, but it does. For instance, the Grande Vista will be increasing by up to 20k a night, along with Ocean Pointe, Shadow Ridge, and others.
Marriott has provided the list of the 200 properties that will be increasing, including by how much they will increase by. Some are only 5,000 points a night increase. The biggest increase is 30,000 points a night increase. (I can't help but see the irony of stating ONLY 5,000 points a night — even that small increase adds up fast if staying multiple nights).
You can access the list the 200 properties and the increases in The Points Guy article — the list is copyrighted so I won't post it here. You can access the list at:
https://thepointsguy.com/news/marriott-start-dynamic-pricing/