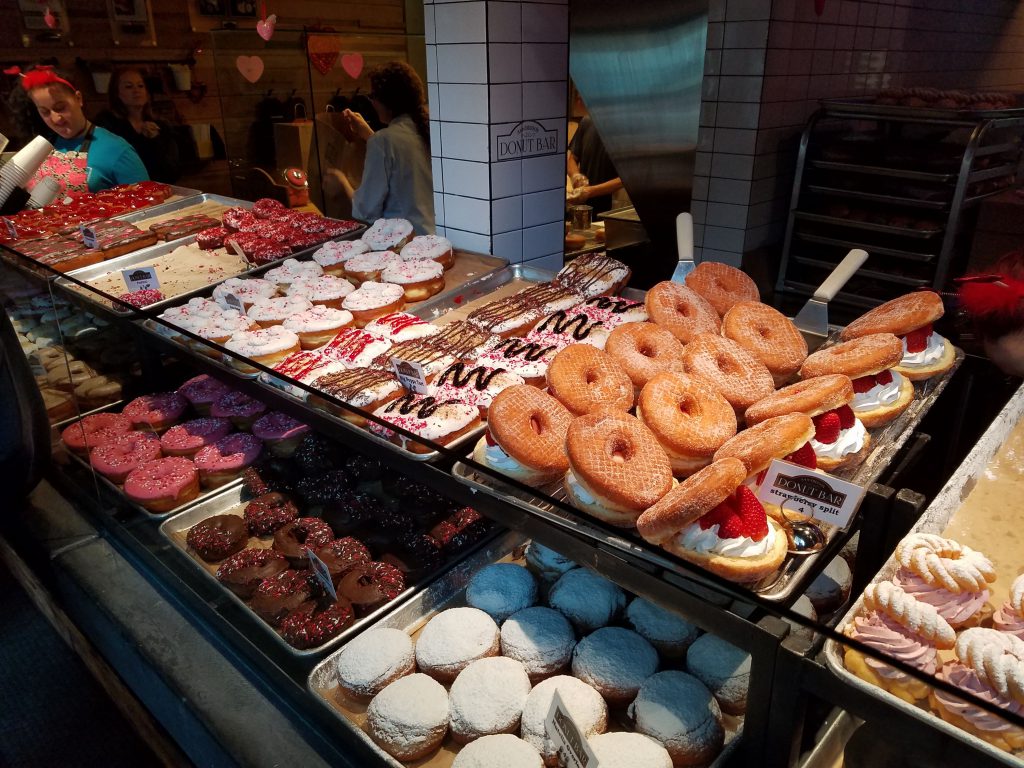 Something a lot of people don't know about me — I'm a donut junkee. I have been known to go to great lengths to visit "the best donut place" whenever we visit a new place. Most of the time, I am disappointed. Nothing special — and some are even pretty poor. Up until now, my all-time favorite donut place was Doughboy Donuts in Reno, Nevada. Up until now.
Donut Bar has become my favorite donut place EVER! It's not just that they have an amazing variety of unique donuts, and go over the top on the favorites — old fashioned, maple bars, etc. But they truly TASTE the best. Their donut stays soft for a long time. I took home some donuts to eat over the next few days, and no lie — THREE days later, the donut was still soft and fresh. After warming it a bit in the microwave — it was AMAZING!!!!
Donut Bar is less than a block away from Pulse San Diego. It is close. It is somewhere you must visit. This picture doesn't do the place justice. These donuts are HUGE, but again, stays so soft for a long time. I ate 1/4 donut at a time — 4 times a day, I was in heaven. The Pop Tart donut weighs a whole pound!!! They are open until they sell out. We went every day we were there (yes, I gained 4 pounds), and they were always open. But don't wait until late afternoon. I may or may not have been in line a full 45 minutes before they opened to be the first in line when they opened one day!
Another place that made my "you should try list" is Jo's Diner in Mission Hills. The diner is actually about 3.5 miles from Pulse San Diego, but worth the Uber or drive in your car! They are known for their bacon wrapped meatloaf and short-rib French dip sandwich. I had the short-rib sandwich — best French dip sandwich I have EVER had!! Their breakfasts are famous, too — especially their many varieties of eggs benedict.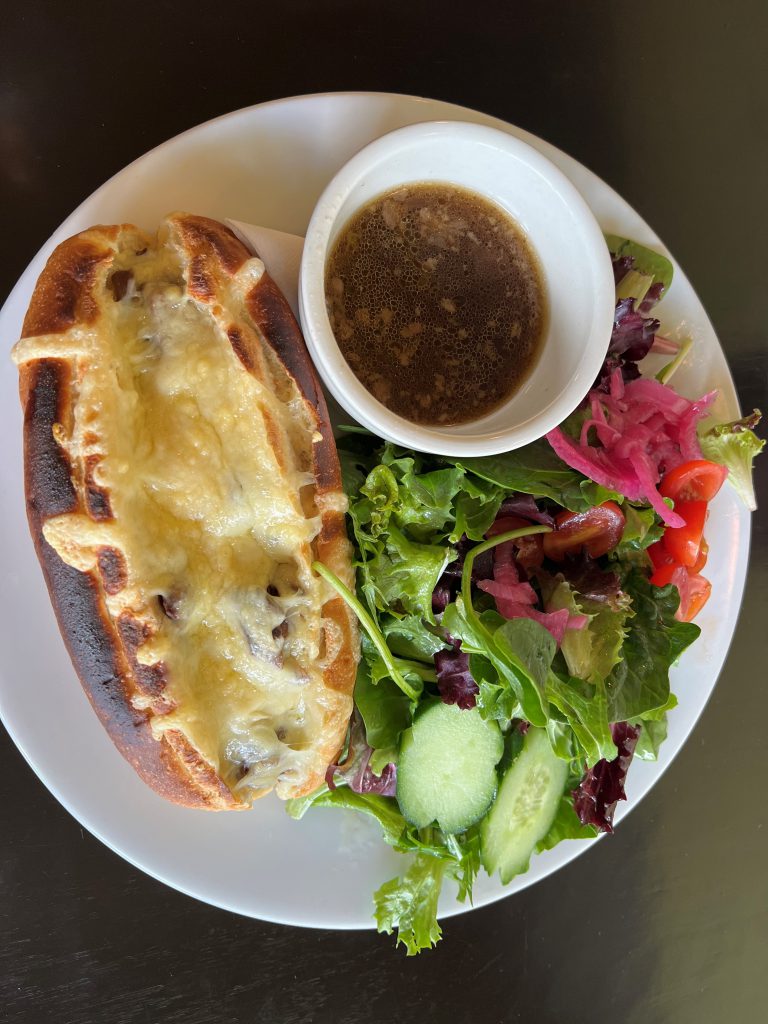 The last, but not least restaurant I'm highlighting and is worth going a little off-the-grid to try is Blue Water Seafood. They have 2 locations, and the closest is just under 3 miles away. But the BETTER location if you want to go a little further is across the street from a nice beach and is about 8.3 miles away. You can eat outside and watch the sunset.
People come and buy just fish here — very fresh. Or order what you want, sit down and they bring it to you. Kind of a fast-food seafood diner, and oh is their fish AMAZING. I had the halibut sandwich with lemon garlic spread one night, and fish tacos the other night — YES, I went to this place TWO times in four days!! The fish is what makes their food so good. The crowd let me know that everyone else feels the same way.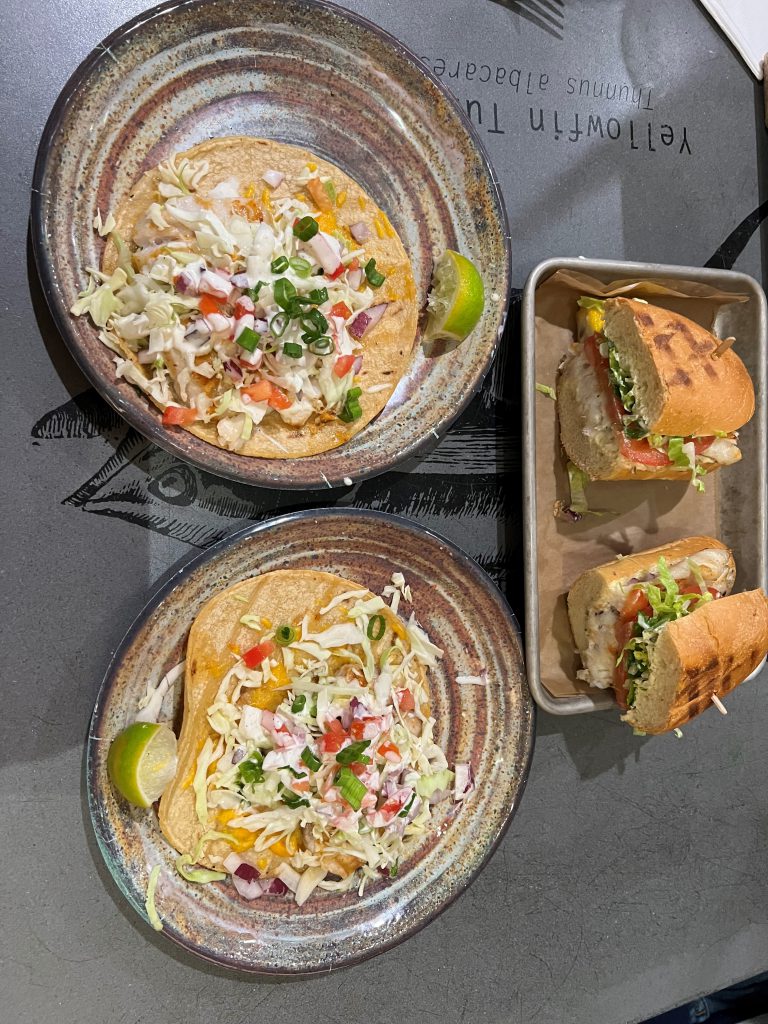 There are many, many more great places to eat, but these are a few that you wouldn't see by walking around the area of the Pulse San Diego. And they are worth trying out!!