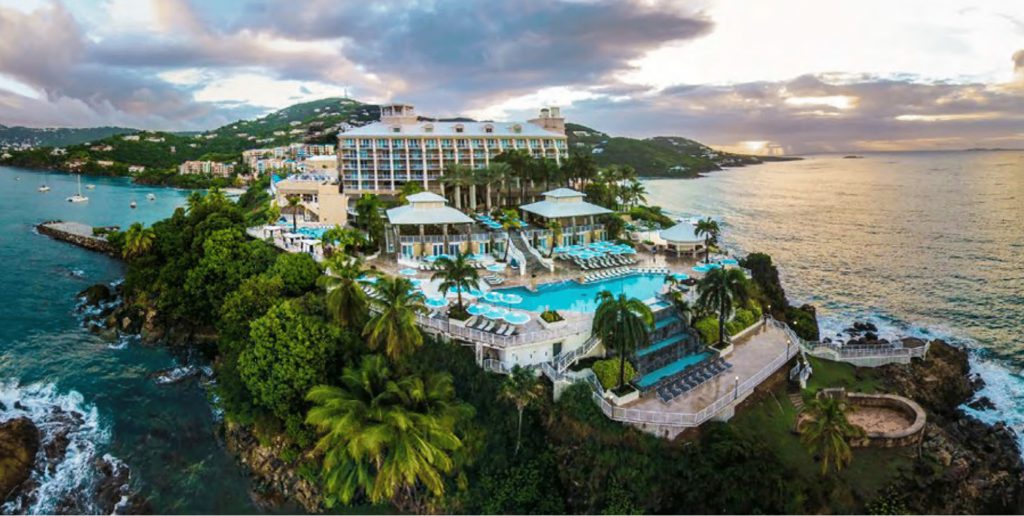 This is Marriott's Frenchman's Reef Beach Resort in 2016. In 2017, hurricane Irma reeked havoc on the entire island, and Frenchman's Reef Resort has been closed ever since. But pictures and videos are starting to emerge of the "new" Frenchman's Reef Resort after a $250 million renovation — and they will be taking reservations this summer, and opening in the Fall of 2022!!
This is what I know about the Frenchman's Reef Resort.
It is currently in the process of "rebranding" from Frenchman's Reef to The Westin Beach Resort, at Frenchman's Reef.
There will be 384 rooms, 28 suites, and 6 restaurants.
There will be three Oceanview pools.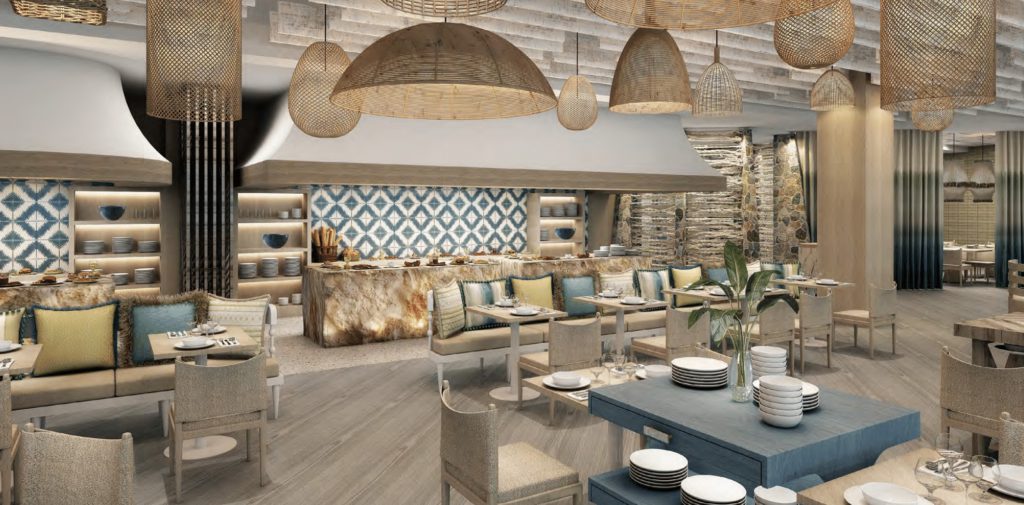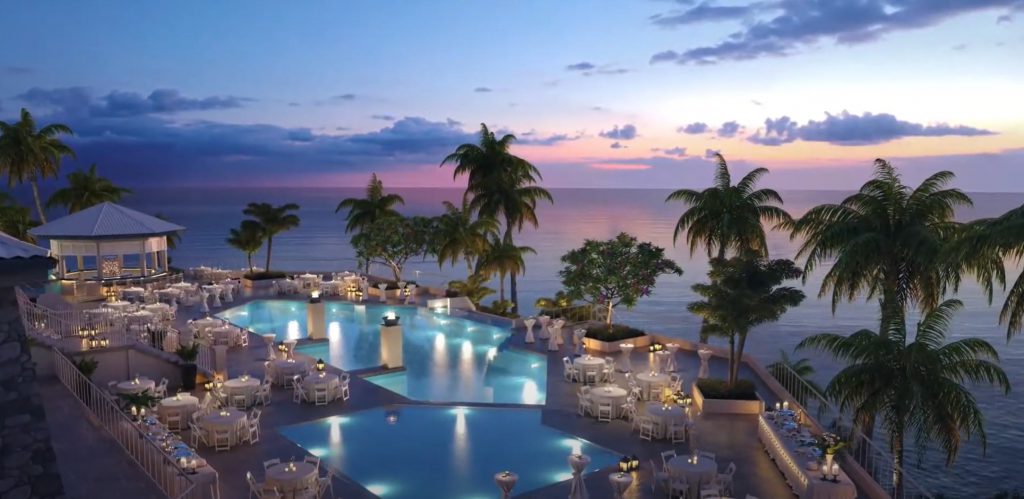 And if THAT isn't enough to get you excited, there is ANOTHER hotel opening right next to the Frenchman's Reef Beach Resort — Noni Beach, Autograph Collection — and you know THAT will be nice! The Noni is a smaller property with only 94 rooms, but they are literally ON the beach. And there are FOUR more restaurants at this property!! You could eat at a different restaurant every meal, and never leave the Marriott properties!! Here is a map to give you a better perspective of what these two properties will look like. FYI The MVC Frenchman's Cove is located just above the "Harbor View Building" on the map, along the beach.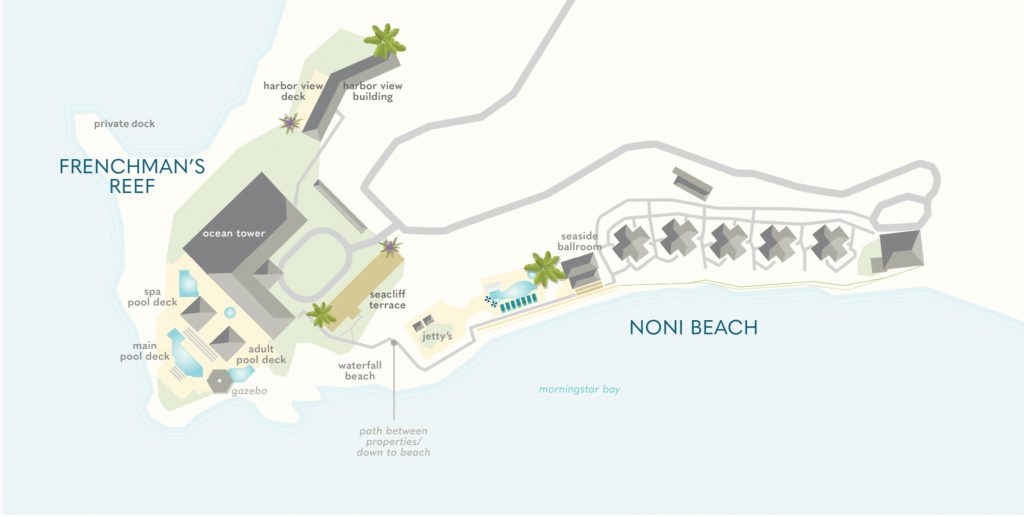 Just take a look at these images that are starting to be released of Noni Beach!!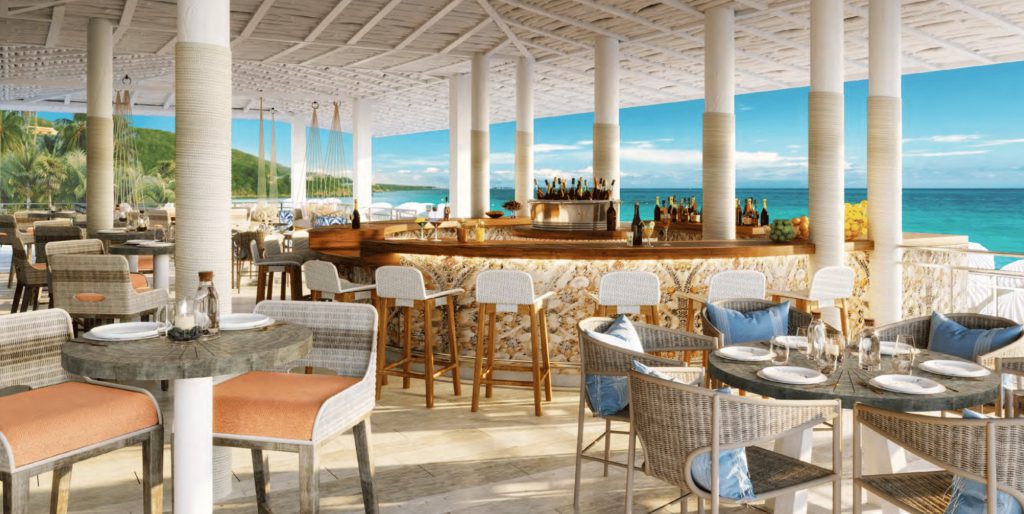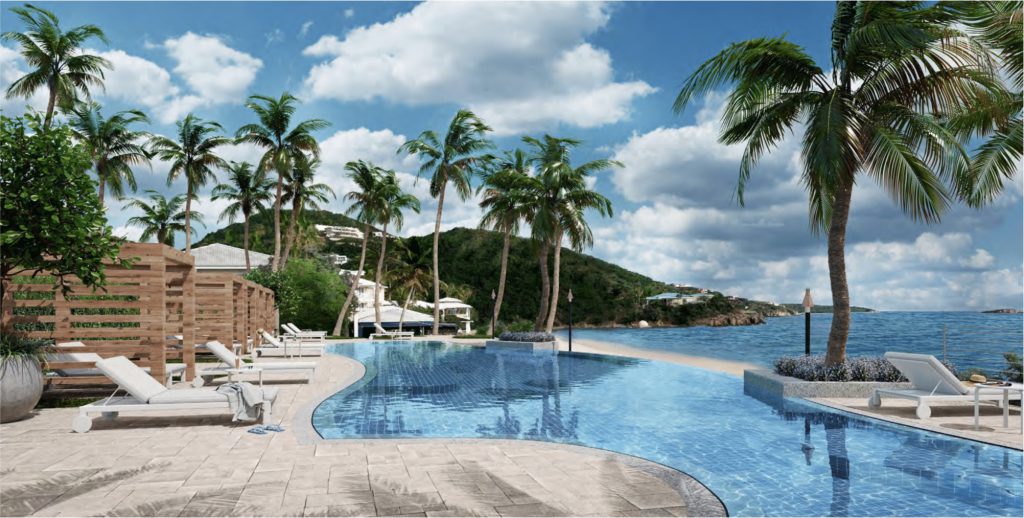 Why are these two new hotels opening soon a good thing for MVC Owners who will be staying at the Frenchman's Cove Resort? It means more high-class restaurant locations right next door — and the possibility of sharing of their amenities, as well! As owners know, there are many MVC resorts that have access to nearby JW Marriott Hotels or resorts, which increases your options for beaches, activities, pools, and adventures!! And of course, you can eat at all the restaurants!!! MVCI has not yet stated whether the amenities of the Reef Resort are fully accessible to Marriott Owners staying at Frenchman's Cove, but I'm keeping my fingers crossed.
As for the Frenchman's Reef and Noni Beach properties, I know that they will share all amenities with each other, except for the pool and fitness center at Noni Beach.
Honestly, there were so many amazing images of these properties, I had a hard time choosing a few favorite pictures — but no worries. You can watch a video of both the Frenchman's Reef and Noni Beach properties here https://www.youtube.com/watch?v=KA3AyzfIvHU . Sit down, put your feet up, and begin your plans to be there next year!