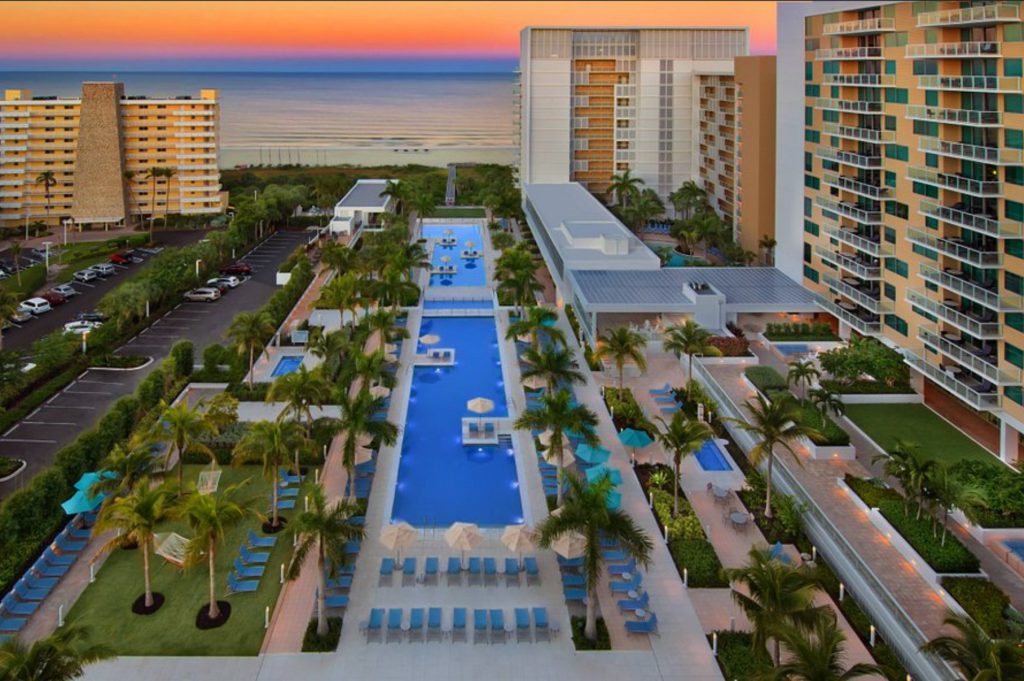 Nothing is more frustrating than having your heart set on traveling to an amazing location like Crystal Shores, and finding no availability for when you want to go! And it's especially frustrating when you go to Marriott.com and find that exact date and type of room you are looking for — at the MVC website, it shows no availability! C'mon, what's up with that???
This is a very common question I get all the time. And in order to understand WHY that is occurring, you need to understand the basics of the different types of INVENTORY options. The major inventory designations are:
Deeded Weeks Owner:  A deeded weeks owner is an owner that has purchased a week to stay at a particular resort (considered their home resort) during specific seasons.  These reservation requests receive the highest priority in fulfilling reservations at their home resort.  If the owner is enrolled in the Destination Points program, they can choose to "elect" their week at their home resort into a predetermined number of Destination Points.  Some properties are mostly Deeded Weeks Owners, such as Aruba.
Destination Points Owner: A destination points owner has no ownership in any particular MVC property, but has part ownership in the Trust designated for Marriott owners.  Their purchased destination points can be used in a variety of ways – at all MVC properties, cruises, tours, rental cars, insurance, etc.  Some properties are mostly Trust Properties, such as the Pulse properties and some newer obtained MVC properties.
Bonvoy Points:  A certain number of villas are designated to be used for Bonvoy members or other guests willing to use Bonvoy points or cash. They can't reserve Owner Inventory, and Owners can't reserve Bonvoy/guests inventory.
Sales Promo Units:  Some villas within the properties are designated for promotional purposes, such as the Encore program.  Grande Vista has a larger number of Sales Promo Units than Imperial Palms for example.
In order for a Deeded Weeks Owner to find availability at a resort other than their home resort, they need to elect their week and wait for a Deeded Weeks Owner to elect their home resort at the resort you want to go to. Or they can deposit into Interval International, — another owner must relinquish their week to make availability for you as well. In plainer terms, if you are a Deeded Week's Owner for Shadow Ridge and want to go to Aruba, a Deeded Weeks Owner in Aruba needs to elect or trade their week in Aruba to go somewhere else.
It's the same principle for Destination Points Owners. A Destination Points Owner couldn't reserve a week in Aruba from the Weeks Owner inventory. Nor could a Weeks Owner or a Trust Owner reserve a villa that is designated for Bonvoy members or rentals — and vice versa. Inventory integrity is essential in keeping the time share model fair for all groups.
This may initially sound very prohibitive, but when considering the thousands of units available under both Weeks Owners and Trust Owners, it works fairly well. Having said that, I know that getting into some resorts are VERY hard, as everyone in each group is trying to reserve it.
That is why it's so difficult making a reservation at the Westin St. John as a MVC owner. Currently, you can only trade to that property through Interval International. But an Owner of Westin St. John is unlikely to trade their week to another property in Interval International — thus there is seldom any availabilities. I can find availability on Bonvoy to rent the villa in Westin St. John that I want — for 1.2 MILLION Bonvoy points. Not going to do that.
Now think outside the box and let me give you a tip! Let's say you want to go to Aruba in February 2023 and there is no availability. The deadline to elect Destination Points for a Deeded Week Owners is either Sept 30 or Oct 31, depending on your Owner Level. SO . . . . . . VERY OFTEN availabilities occur around September and October as these weeks are elected for Destination Points to meet their deadlines. September to November are prime times to check for availability at hard to reserve places for the following year.
Learn how the inventory works helps you make the best possible plan for success.