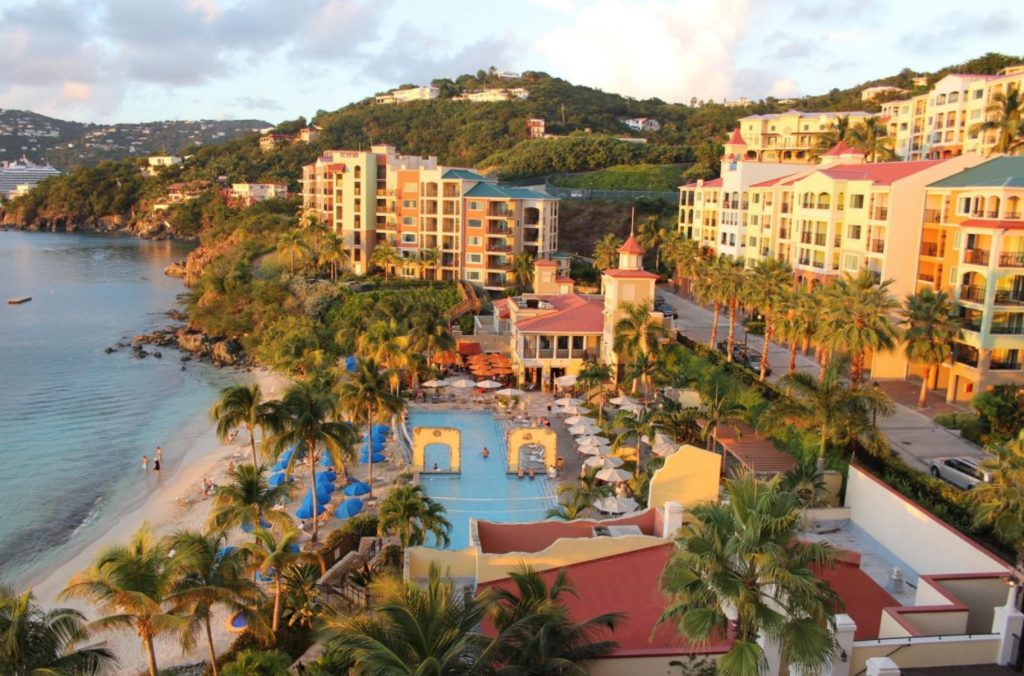 Have you ever tried to get a weekend getaway 12 or even 13 months out at a popular destination and there was NO availability?? Or what about trying to reserve a few days during the busy summer months — the MVC website shows NO availability!!! Thanks to a friendly comment from one of my followers, Louis S., I was reminded of this situation. Let me explain what is possibly happening, and how you can get around that.
Let's take Marriott's perspective for a minute. They have a very popular property (like St. Thomas's Frenchman's Cove) that will sell out fairly quickly. In order to MAXIMIZE the number of vacations for their owners, they want to keep the reservations in larger blocks or number of nights reserved — say 6 or 7 nights — at least initially. If they chopped up all the availabilities into 2 or 3 night reservations, accommodating those who want an entire week is much more limited. So in early reservations of popular properties, your chances of finding availabilities for 7 nights will be much greater than finding 2 or 3 nights.
This same principal applies to busy summer months or high seasons. For Summit Watch in Park City, for example, if you searched for a weekend getaway any time in July 2022, you would find NO availability. I copied the screen shot below: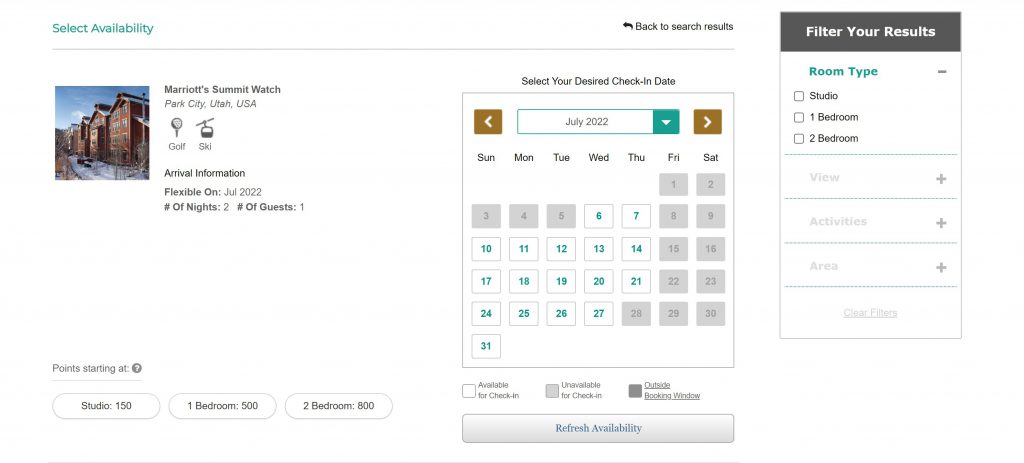 Notice that ALL weekends are unavailable for any villa size.
If I do a the search for 5 nights, same property, same month, I get this result: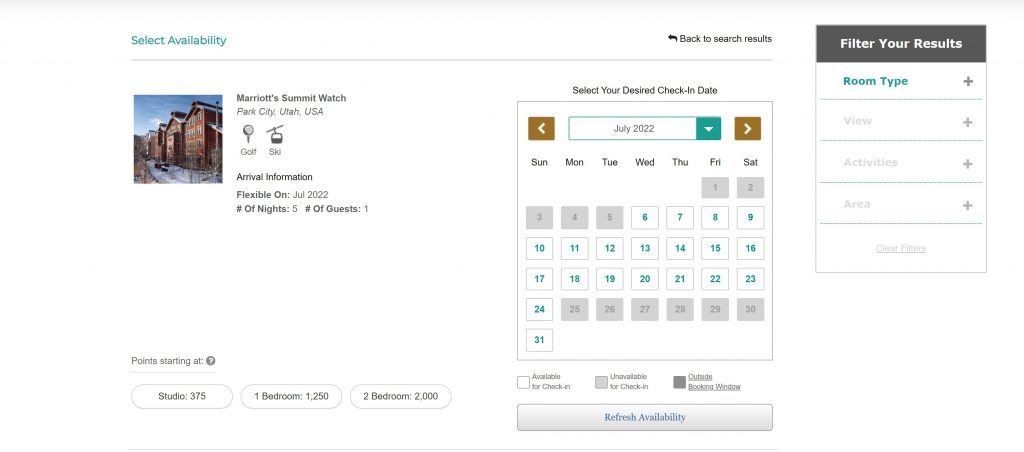 Notice now you have three weekends available!!!
If I do another search — all search criteria exactly the same, except for 7 nights instead of 2 or 5 nights — look at the results!!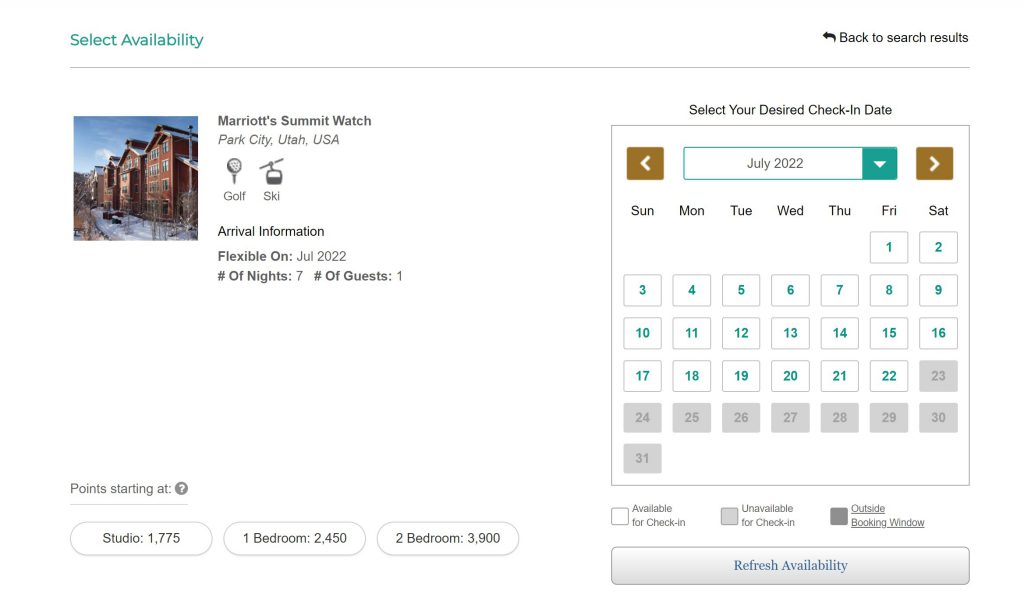 All but the last week in July is available — including the 4th of July — one of the busiest weeks at this resort!!!
I find this to be very intriguing, considering that July is within 3 months of the time of this post. Nevertheless, it is the way it is. If you are aware of this, you can sometimes find availabilities when there is "no availability" showing on your initial search just by changing the number of nights in your search.
So what do you do if you only want 2 nights, but can't reserve those two nights — when they are clearly available? You have TWO options.
First — if you have enough Destination Points to reserve the entire 5 or 7 nights, make that reservation. Then in a few weeks, call Owner Services, and modify your reservation to include only the 2 nights you want. Make sure you do this BEFORE the 60-day window so you get back full value of your points and they don't turn into Holding Points.
Second — you can call Owner Services and put your name on the Waiting List for only the two days you want, and wait for those to become available as a 2-night reservation request. I've done this a few times, and always got the reservations as requested.
TIPS & TRICKS: When making a reservation and you aren't finding any availabilities — try tweaking the number of nights, both higher and lower to see if there is a "sweet spot" that shows you more availabilities. I'm sometimes surprised at what pops up! If you find what you want, use the Waiting List or reserve the extra days, and then modify your reservation a few weeks later.