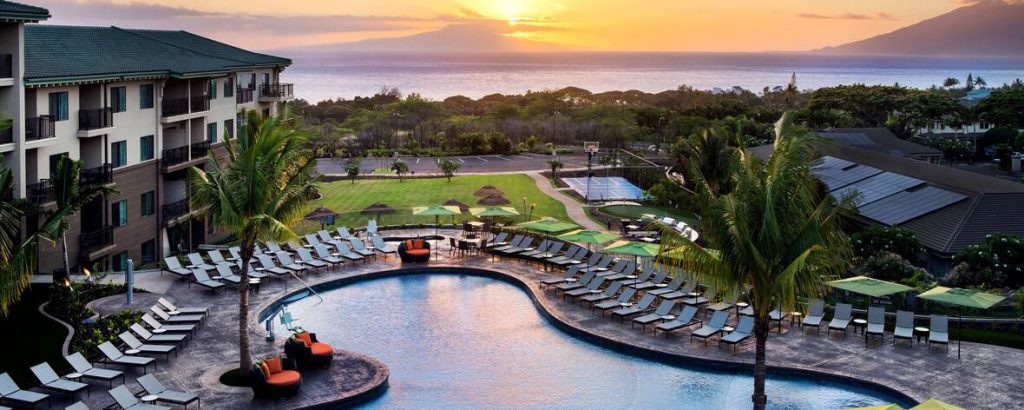 As of today, you can "top off" your free night awards as much as 15,000 Bonvoy points!! There has been lots of chatter about this, and it is finally available!! Let me explain exactly what this new benefit means.
If you have a Marriott credit card — the Chase Boundless VISA or the American Express Brilliant credit card — you receive an annual reward of a free night on your anniversary date of opening the card. For the Chase Boundless card, you receive a 35k free night award. For the American Express Brilliant card, you receive a 50k free night award each year on your anniversary. Some Bonvoy members say that a 35k elite night award is useless with the new Dynamic Pricing model Marriott uses to determine the number of Bonvoy points required. I don't think it is that bad, but it definitely limits the rooms available for you to use the 35k certificate on. Now your options are looking much better!
You could stay in a room for up to 65k points/night using the 50k award. Or stay in a room up to 50k using a 35k award. Let me give you a real-life example to help you see how it could work for a 35k and a 40k award.
To stay at the Residence Inn Maui Wailea, it takes between 40k – 60k Bonvoy points a night in May 2022. If you only had a 35k free night certificate, you would be out of luck at this property. But by topping up your award, you could do this! On May 24, 2022, a room requires 46k Bonvoy points. By using a 35k Free Night Award and 11k Bonvoy points of your own, you simply top up the award and make the reservation!! It would have cost you $913 for the same room!! A $913 room for 11k of your Bonvoy points!!! I KNOW — THAT'S A DEAL!!!
Below I show you the screen shot, using my 40k night award (75 night annual choice benefit) — and only 6,000 Bonvoy points for a 46k point room which costs $913 room at the Residence Inn Maui Wailea!!! Simply select the room type you want, and the program automatically finds your available Free Night Award and shows you how many Bonvoy points you would need to top off the award and reserve your room. Easy Peazy!!!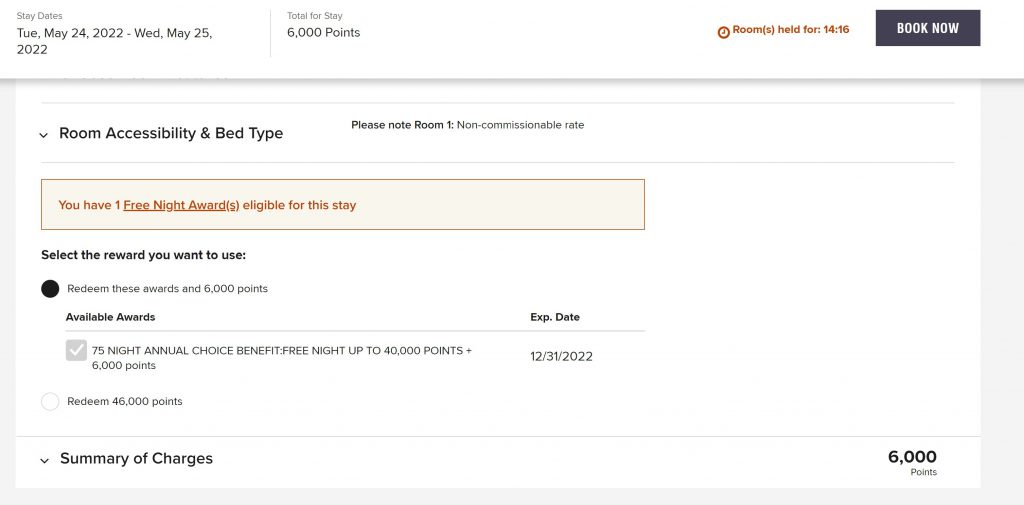 You can only top up your certificate up to 15k. You must have the needed Bonvoy points to top off your certificate in your account. It's easy. And you get better rooms for a great value! I think I'm going to love this!! (Just wishing there wasn't a 15k cap).