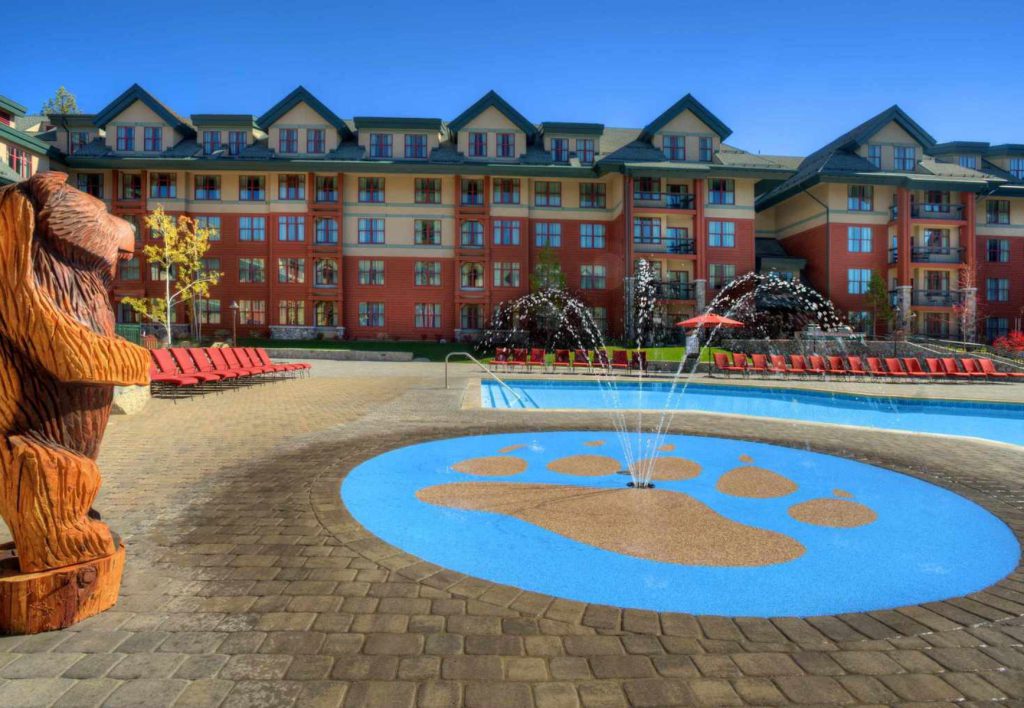 According to other MVC Owners input, I have created a list of recommended restaurants to eat at while staying in South Lake Tahoe — either at Marriott's Grand Residences or Timber Lodge. I've got my own favorites, but I've got to try some of these!

Coming in at NUMBER 1!!! Azul Latin Kitchen! Azul Latin Kitchen Website I'm going to be honest, when I saw their cheese quesadilla was $13, I chose somewhere else to dine. But when I compiled all the responses of MVC Owners recommendations, this restaurant was recommended higher than anywhere else by a large margin! It's located in Heavenly Village (where the Marriott timeshares are located), and there is plenty of outdoor seating, which makes it appealing and convenient. This is one place I'm going to try on my next visit.
Coming in at NUMBER 2!!! Kalani's!! Kalani's Website Kalani's offers a unique, fine dining experience. Featuring fresh flavors and ingredients from the pacific rim that are sure to transport you from the mountains to the islands in one bite. This is another restaurant right near the Marriott timeshares and very convenient. It's not near a busy street, which appeals to me, and is near the ice skating rink in winter, and the mini golf course in summer — a great place to people watch. AND you get 10% discount on food, excluding Saturdays and holidays with the MVC Privilege card received from the concierge.
NUMBER 3!!! Base Camp Pizza!! Base Camp Pizza Website Four of the top five restaurants recommended by MVC Owners are located in Heavenly Village, and this one is no different. Base Camp a definite stop on our trips, and we usually do takeout — it's very convenient and efficient — and eat it in our villa. They usually have live entertainment, and the area is always crowded.
NUMBER 4!!! Driftwood Cafe! Driftwood Cafe Website Breakfast & Lunch in South Lake Tahoe Driftwood Cafe. The Driftwood Cafe is a family-friendly diner, great value and also located in Heavenly Village. They are open from 7:00 am – 3:00 pm, and lines are common during the busy season. This is another "must eat here" when we visit Tahoe, and you get a 10% discount with the MVC Privilege card!
NUMBER 5!!! Sunnyside Restaurant & Lodge! Sunnyside Restaurant & Lodge Website This is the only restaurant recommended by MVC Owners that you would need transportation to get to. Sunnyside Resort is a classic Tahoe restaurant & lodge with panoramic lake views & an incomparable dining location right on Lake Tahoe's west shore. I've never been there, but I won't be able to say that after I head back to Tahoe later this summer. It looks like a great place I'm going to try!
Other restaurants recommended by MVC Owners are:
Beacon Bar & Grill: Beacon Bar & Grill Website
Chart House: Chart House Website
River Grill: River Grill Website
And I'm going to add one of my favorites:
Burger Lounge: Burger Barn Website BEST BOYSENBERRY SHAKES EVER — Life changing!!!
Interesting that of all the MVC Owners who gave recommendations for restaurants, non of them mentioned the on-property restaurant Fire & Ice.