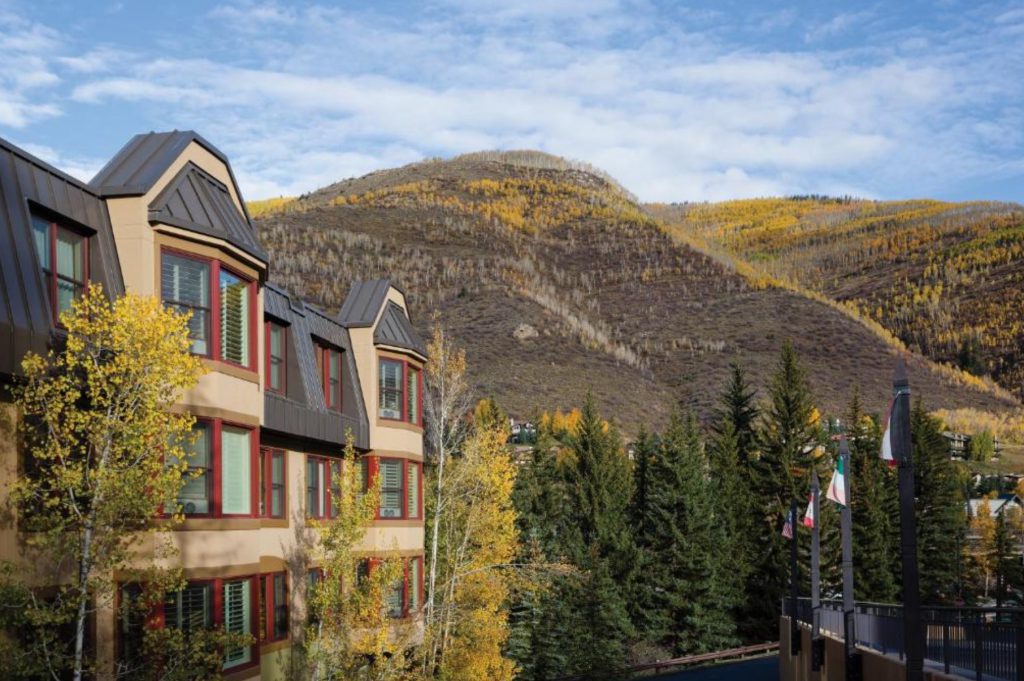 I'm going to be honest, I had somewhat low expectations of Marriott Streamside when I arrived. I saw a 2-bedroom villa available for 5 nights for 375 Destination Points in early June — I couldn't NOT try it out. I have read lots of comments by owners about this place — and from what I experienced, I have to disagree with the disparaging remarks made about Streamside. I ABSOLUTELY LOVED THIS PLACE, in so many ways.
Let me be very clear. If you are comparing the Ritz-Carlton, Vale to Marriott's Streamside there is a big difference, and there should be. I stayed 5 days in Streamside Evergreen (the better of the three building options) for 375 Destination Points — 2 bedroom. To stay the same 5 days in Ritz-Carlton, Vail 2-bedroom, it would have taken at least 1,250 points PLUS $225 for parking. Paying that many points and cash for parking should give you a much better villa! The question you need to answer is whether the extra points and money spent to park your car is worth what you will experience. For us, it was not. We hiked in the mornings and spent the rest of the day in Vail Village and Lionshead. The evenings we relaxed in our villa. Streamside met our needs just fine.
TIPS:
High altitude. Vail, CO is over 8000 feet in altitude. If you're not use to higher altitudes, be mindful of it, especially if you exert yourself and hike to even higher altitudes. Drink lots of water and take it slow the first few days. Listen to your body, but for most people, acclimating to the altitude happens fairly quickly.
Marijuana is prohibited on the premises of Streamside and in the villas. A minimum of $250 fee will be accessed to anyone who smokes marijuana anywhere on the property.
Laundry Facilities are different depending on the building you stay in.
For Birch, the laundry facilities are on level "G". Laundry soap and dryer sheets are available for free at the front desk.
For Douglas, the laundry facilities are on the first floor. Laundry soap and dryer sheets are available for free at the front desk.
For Evergreen, a washer and dryer are located in each villa with laundry soap and dryer sheets.
Parking passes are given to display in your car when you check in, complimentary. You can receive up to 2 parking pass per villa. There are no charging stations on the property.
Ski Lockers are located in each building. Your room key opens the door to the ski locker room. You can get your ski locker keys at the front desk, complimentary.
Shuttle Schedule is very prompt and convenient. They run every 30 minutes from 10:00 am – 8:00 pm every day and go to Lionshead & Vail Village, complimentary. During ski season, they provide a 32-passenger shuttle and run every 15 minutes from 8:00 am – 5:00 pm only to Lionshead (for skiing) — again complimentary.
Here is the view from our villa window. It you want great value for your points, check out going to Streamside, especially during early or late summer!