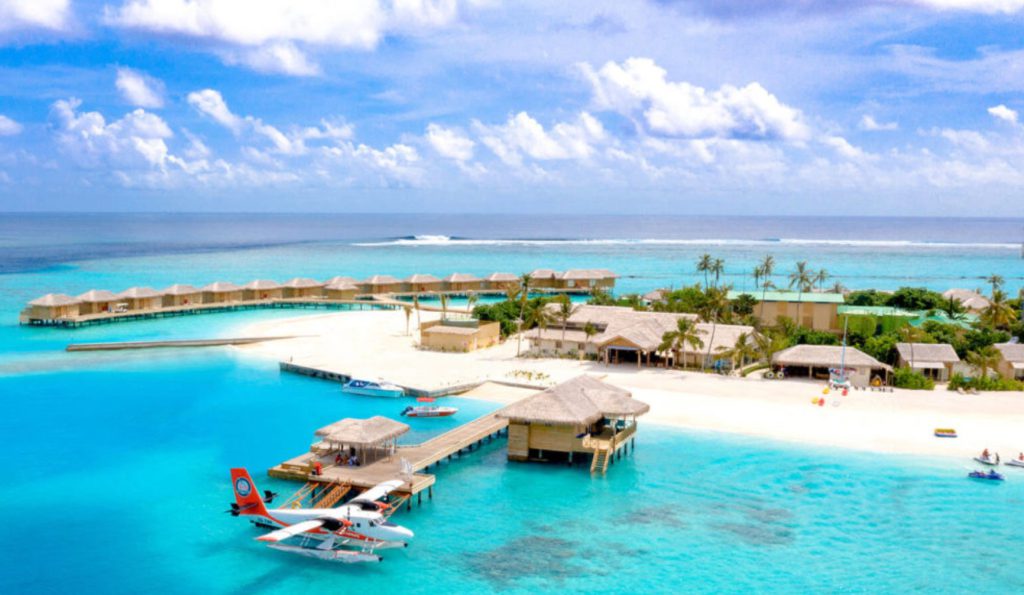 My go-to credit card for everything is usually the American Express Bonvoy Brilliant card. It has a hefty fee of $450 a year, but you get up to $300 credited on your statement for Marriott purchases — room charges and even maintenance fees. Easy to get that money back on purchases that would be made anyway. That coupled with the annual 50k elite night certificate (one night at great hotels such as the Le Meridian Maldives) makes this a great card to multiply your Bonvoy points. You get 6 Bonvoy points for every dollar spent on any Marriott charges, three Bonvoy points for every dollar on restaurants and airfare, and 2 Bonvoy points per dollar for every other charge made. Ka-ching Ka-ching — especially when paying for your maintenance fees using this card.
But starting September 22, 2022, the $300 annual credit on Marriott purchases will no longer be available. Instead it will be replaced by up to $25 monthly restaurant credits. That means that you have until mid September 2022 to get your $300 credit on Marriott purchases, if you already haven't done that.
While it's losing the Marriott credit, the Bonvoy Brilliant card will add a new, monthly dining credit. Cardmembers will receive up to $25 in statement credits each calendar month when they use their card at eligible restaurants worldwide. This equates to a total value of $300 each year. The question I have is what are "eligible restaurants"? Is it a limited list of specific restaurants that qualify for the $25 credit? So far, I haven't gotten any clarification on what "eligible restaurants" will be.
One bit of good news that will affect this initial year of monthly dining credits, is you can actually receive BOTH Marriott credit and dining credit this year. For example, our anniversary date for the Brilliant card is May. We have already spent $300 on Marriott charges, and have had that credited to our statement. In addition to the $300 Marriott credit, starting September 22, 2022, we can receive up to $25 credit each month until our anniversary date next May — getting 8 more months of dining credit or $200 — a total of $500 in credits for the year! That will only happen this initial year in discontinuing the Marriott credit. In any event, make sure you use your Marriott credit on your Brilliant card BEFORE Sept 22, 2022 to MAX your credits available.
That's a great short term advantage for sure. But depending on how easy it is to dine at "eligible restaurants", I may be moving to another credit card that doesn't have such a high annual fee.