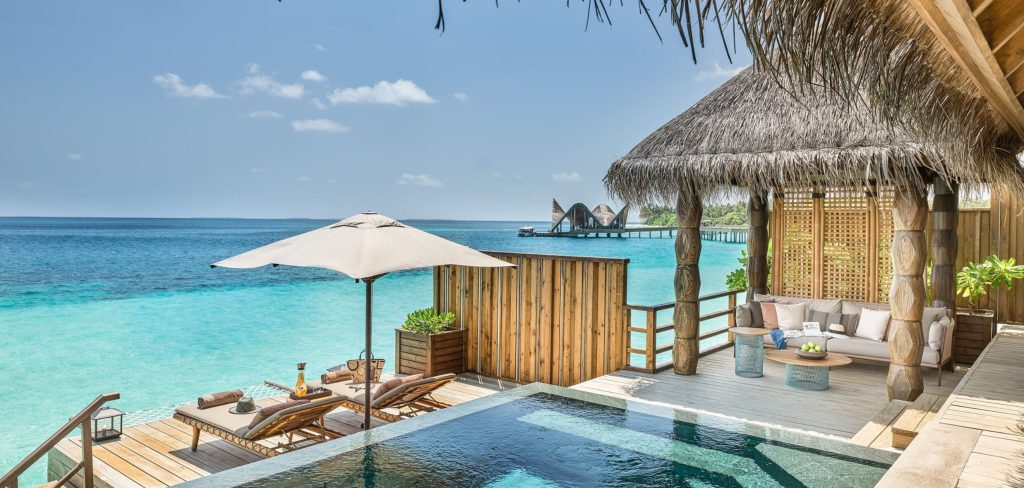 How about staying here using Club Points? It's private. It's luxurious. And it's an option with Vacation Homes. Check out the inside below.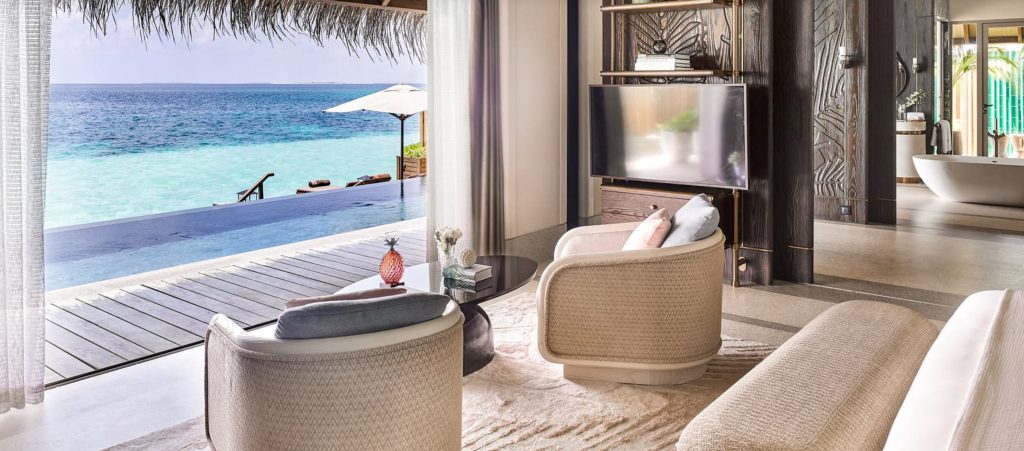 Vacation Homes and Villas of Distinction are the same thing.  It is listed as Vacation Homes in the Explorer Collection, but every other reference seems to be Villas of Distinction (VOD). VODs are typically private homes and villas that are managed by a 3rd party company and allows the guests to make reservations using Club Points. Only Executive, Presidential, and Chairman level owners can access this option.
Before you go looking at these amazing properties, be mentally prepared that these are the "nicest of the nice" in luxury and will be reflected as such in the number of Club Points required. I spent some heavy-duty time on the website, and it was a rollercoaster ride.  One minute I was in awe at the amazing home, and the next minute I was in shock at the number of Club Points it required. 
Vacation Homes is something to consider if you are taking a large family group and want everyone to be in close proximity of private home and nice amenities, along with support staff and service providers to ensure your visit is amazing. Or if you are looking at taking a "bucket list" vacation, this would meet your wildest dreams.
As soon as you reserve one of these homes, your personal concierge contacts you and arranges all the details – transportation from airport, food in refrigerator, meals prepared by a chef, activities – it's a VIP experience for sure.
As MVC Owners, you receive Destination Dollars that can be used on your vacation towards things such as a chef, activities, transportation – basically anything affiliated directly to your vacation.  Executive owners receive up to $100, Presidential owners receive up to $175, and Chairman owners receive up to $250. This applies to EVERY reservation made with Vacation Homes/Villas of Distinction.
Typical for me, I searched the "Specials" and came across some mouth-watering, jaw dropping options.  I show you two of these specials below.
Property
Discount
Accommodations
Club Points Required
Cash price
Club Point Value
Water Villa With Pool at Joali, Maldives
25% off 3-6 nights, 35% off 7+ nights, discount on seaplane, complimentary half board meal plan
1 bedroom,
up to 3 guests
4,550/night or 31,850 for 7 nights (using discount)
$14,280
.45
White Cottage, Grand Cayman
25% off, 5 night minimum
5 bedrooms,
11 guests
3,750/night or 18,750 for 5 nights + 29.41% fees +$145 (using discount)
$9645 + 29.41% fees +$145
.51
$1-$1.50 is considered good value for Club Points
Other Villas of Distinction having "Specials" currently are
Barbados
Grenada
St. Martin
Turks & Caicos
Grenadines
Bahamas
Los Cabos
The least number of Club Points required in any of these Specials was the Beach House in St. Maartin – 6000 points for 7 nights for 2-4 guests.  The most expensive Special was 12,000 Club Points a night in Grenadines. 
Many of the homes require you contact them for the price and availability.
You can access the website by going to Villas of Distinction