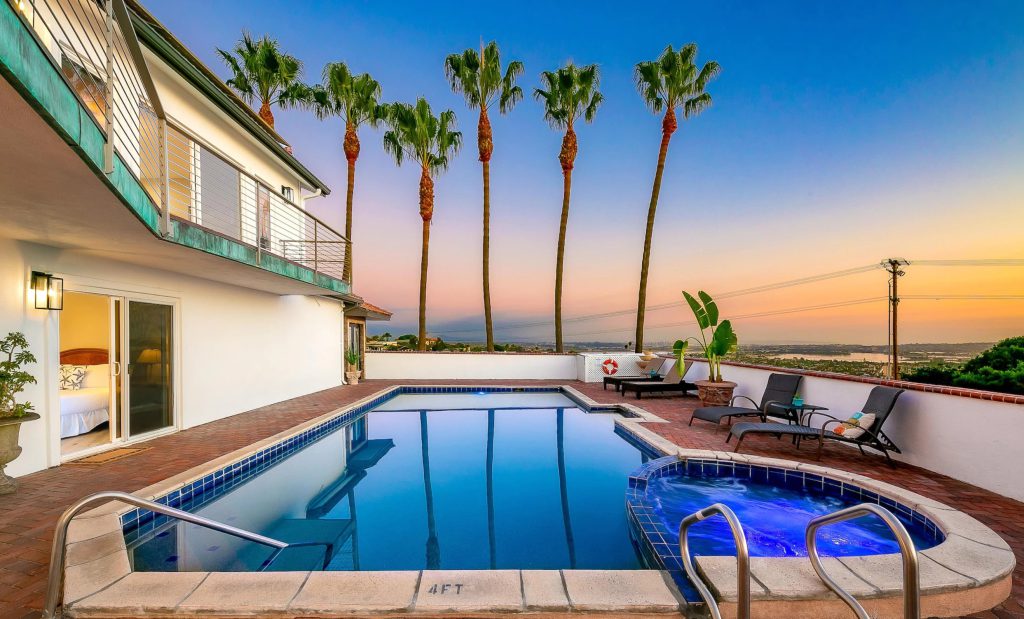 Homes & Villas is NOT part of the MVC Explorer Collection. You CANNOT use Club Points to reserve these properties. So why am I including this option to make reservations for Marriott Owners? Simple — if you are a savvy Marriott Owner, you will have lots of Bonvoy points from paying your maintenance fees and THESE Homes & Villas can be reserved using Bonvoy points — and at a very reasonable value!!!
We're all familiar with the 30 hotel brands that are associated with Marriott International. But we may not have looked into Homes & Villas very much, and I'm here to tell you that you should!! It's a fairly new addition to Marriott International and was launched in 2019. I couldn't find how many properties are available to choose from worldwide, but it's thousands! Everything from a villa to a castle — accommodating 2 to 40 — everywhere in the world. This would be a WONDERFUL resource if you were doing a multi-country trip through Europe, or if you are traveling with more than 4 people.
Let me give you a few examples
La Jolla Mesa (pictured above) is an entire home with 6 bedrooms, 6 bathrooms, private pool, theater room, amazing view, VERY large kitchen and dining area and easily accommodates up to 14 guests. Think about it — if you were to take 14 people to a hotel in that area, you would need 3-4 hotel rooms. The home takes 159k Bonvoy points a night. A similar quality hotel in the area would take 40k/night per room or 160k Bonvoy points. The home has so much more area for your group to enjoy together and don't forget the private pool!!! What makes this option even SWEETER!! Cash price for the home is $952/night. Cash price for the hotel rooms would be $400/night or $1600!!! That's a big savings!
Let's look at Switzerland! I know — a pretty and random place, but it would fun to go there. This apartment with an amazing mountain view is 2 bedrooms, 2 bathrooms and accommodates up to 4 guests. To stay here, it would be only 45k Bonvoy points a night!! The nearby hotels are going from 58k to 75k Bonvoy points a night. And that's one room with a 2 beds!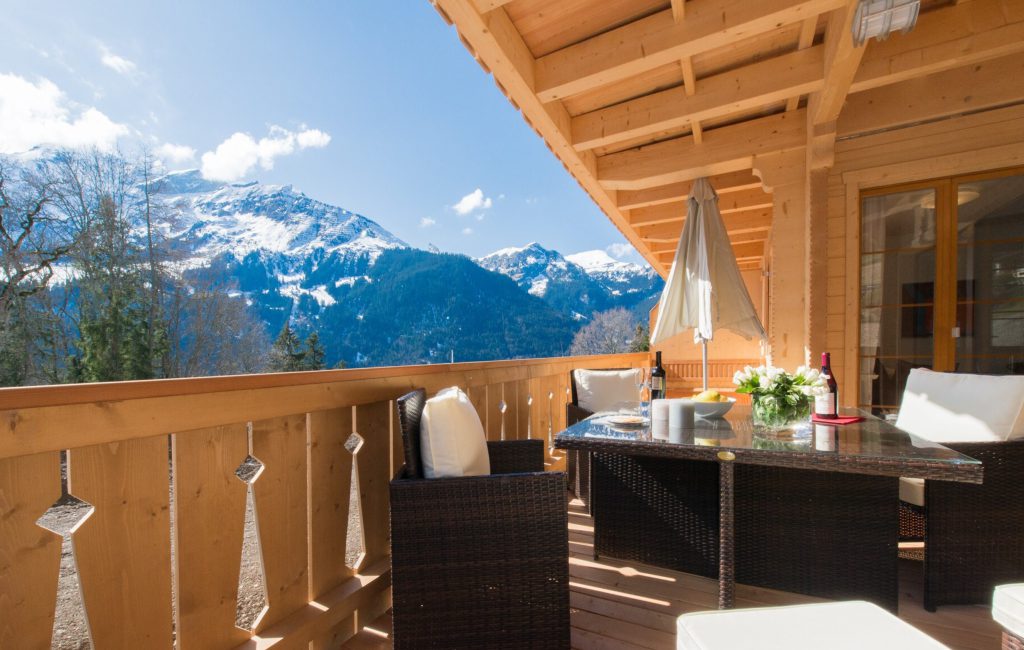 You may worry about getting to a "sight unseen" property that doesn't carry the Marriott name in it's logo. I get it! Here is what Marriott says about that situation. "With a focus only on the premium and luxury tier of rental homes, Marriott works with select professional home management companies to ensure that every home listed can be serviced at a standard expected of Marriott International." According to their website, they personally visit each property to ensure it meets the standards Marriott has the reputation for. They currently don't have a rating system, but hopefully will provide one in the near future.
Okay, now that you know WHAT Homes & Villas are, and how they are a legitimate option for anyone traveling, let's review how to pay for these reservations. Again, you cannot use Club Points for these — only Bonvoy points and Cash. But you can combine Bonvoy and Cash, similar to what you do for hotel reservations. You cannot use Free Elite Night Awards you receive through credit cards. And you do NOT get the 5th night free as you do when reserving Marriott hotels. Cancellation policies are different from hotel reservations, as well. Each property specifies what the cancellation policy — it can range from a full refund within 14 days of travel to a refund within 3 months of travel — so watch for that carefully. Make sure you check the policies as listed for each property to ensure you don't have any surprises.
I can really see this being a wonderful option instead of using Airbnb or VRBO rentals. Oh, and did I forget to mention — you earn Bonvoy points for your stay (at the same rate as a hotel stay) as well as accrue nights toward your status!
Here's how you get directly to the website Homes & Villas by Marriott