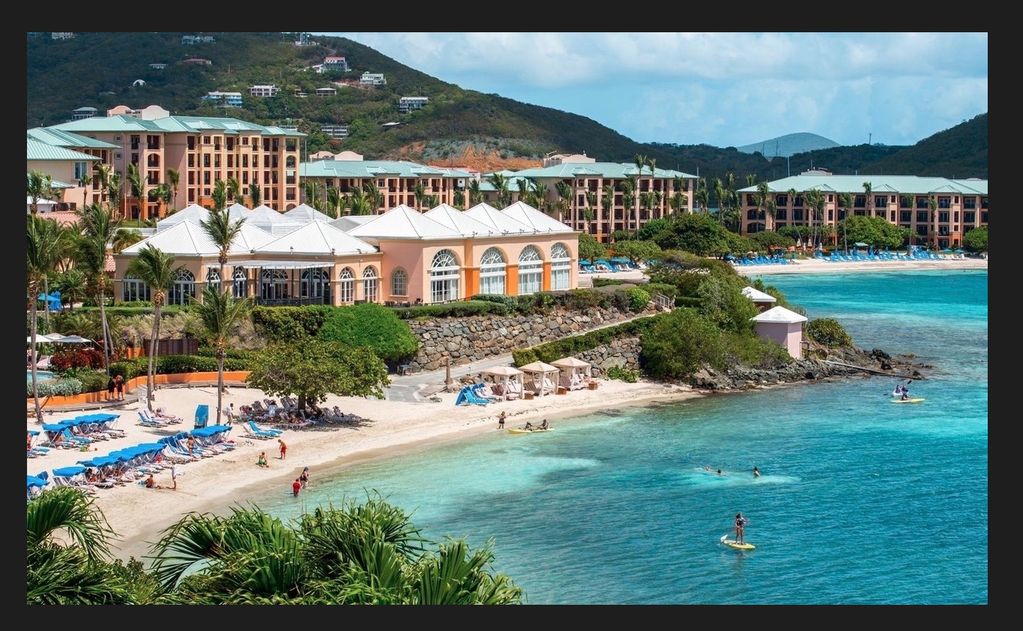 Sometimes I think we take for granted the AMAZING resorts we have access to as Marriott Vacation Club Owners! And having access to Ritz-Carlton Club resorts to reserve with Club Points — well it doesn't get any better than that. And I'm not the only one who thinks that. J.D. Power just announced that Ritz-Carlton is the TOP Luxury Brand for North America, and it's the 2nd year in a row!! "We are thrilled to once again receive this coveted recognition, which shows that through continued innovation and exceptional service we are delivering a memorable experience and exceeding the expectations of our guests," said Donna McNamara, Vice President and Global Brand Leader for The Ritz-Carlton. 
So which Ritz-Carlton Club resorts can we use Club Points to reserve? This can be confusing to some owners. Here is the run-down, and it's very simple to understand. Marriott (and soon Vistana) Vacation Club Owners can trade to ALL of the Ritz-Carlton Vacation CLUB resorts. Ritz-Carlton only has five CLUB resorts (their version of MVC). There are also 6 Ritz-Carlton HOTELS that can be reserved with Club Points through the Explorer Collection, Hotels and Luxury Residences program. All other Ritz hotels cannot be reserved using Club Points — that's where Bonvoy points come in. I'm focusing today on Ritz CLUB resorts. The five Club resorts are:
Ritz-Carlton Lake Tahoe, CA
Ritz-Carlton San Francisco, CA
Ritz-Carlton Aspen Highlands, CO
Ritz-Carlton Vail, CO
Ritz-Carlton, St. Thomas, USVI
Like I mentioned above, Owners can reserve any of these resorts — if they are available. Here is the same list in order of easier to harder to reserve.
Ritz-Carlton, San Francisco, CA
Ritz-Carlton, Vail, CO
Ritz-Carlton, Lake Tahoe, CA
Ritz-Carlton, St. Thomas, USVI
Ritz-Carlton, Aspen Highlands
Related: Which MVC Tahoe Resort is Best For You
Related: All Things Ritz-Carlton St. Thomas for MVC Owners
I searched for availabilities at all 5 resorts for 5 nights, any size villa, for every month through the next 13 months. San Francisco had availability every month from November 2022 through July 2023. Vail had availability April 2022 through Aug 2022, but nothing after that. St. Thomas had 5 nights available next week — wouldn't that be a wonderful getaway — but nothing other than that. There was no availability any time for either Lake Tahoe or Aspen Highlands. The reason Aspen is so hard to get a reservation for is because all inventory is deeded weeks. Nothing will be available until an owner trades for Club Points, or for another resort — no inventory is in the MVC Trust.
BEST time to go to San Francisco to MAX your Club Points — October. My son lives there, and it always amazes me how mild the weather is in October — it's a great time to go. For a 1-bedroom for 5 nights in October, it would be 3,125 Club Points — at a RITZ!! Free parking as an Owner. Great location downtown. Just saying . . . . . .
Related: All Things San Francisco for MVC Owners
BEST time to go to Vail to MAX your Club Points — 5 days prior to June 9 when the points increase. OR Sept 22 when the points drop back down again. We were there this year during Memorial Day weekend, and a few of the restaurants were still closed from the busy ski season, but again — it's the RITZ!! We loved every minute! Weather can be a little iffy for either of these dates — this year it snowed on Memorial Day. And in September the fall leaves are BEAUTIFUL, unless it snows! It only takes 1,250 for 5 nights in a 2-bedroom!
Related: All Things Streamside Vail for MVC Owners
Try and focus on the message here — we've got it good as Owners. We have AMAZING properties to visit. Some are even THE BEST!!!!! And J.D. Powers is backing me up!!