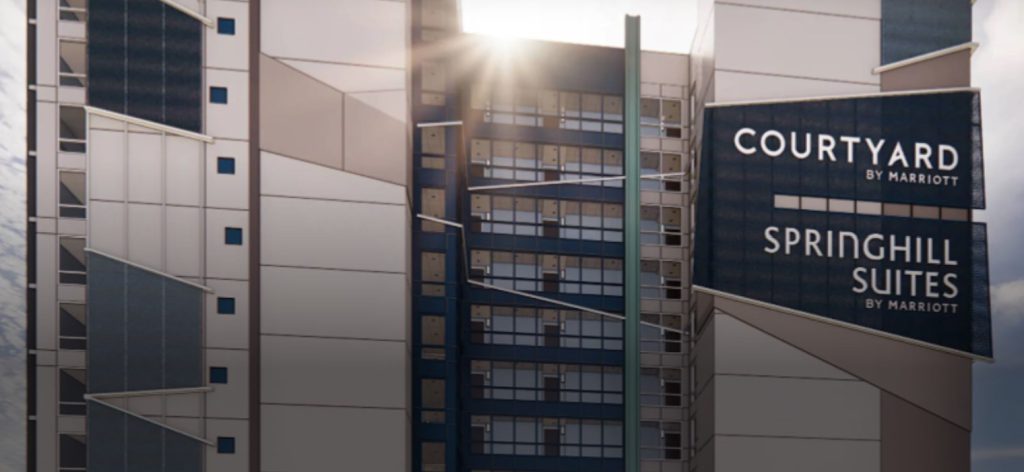 I usually focus on Marriott Owner issues, but when something dealing with Marriott hotels or Bonvoy Points that could pertain to Marriott Owners comes up, I'm here to notify you. And what Marriott Owner doesn't have lots of Bonvoy points from paying your maintenance fees with a Marriott credit card?
There is a glitch in the Marriott.com website that you need to be aware of. When searching for availability at any hotel on Marriott.com and using the Flexible Dates option, DO NOT LOG INTO YOUR ACCOUNT before you begin your search!  When you do your search, either log out of your account, or never log in at all.  For some reason, it always shows "No Availability" if you are logged in.  If you aren't logged in, you will get the actual availabilities per room – and see the cost in either dollars or Bonvoy points.  I don't know why that is the case, but for random trials I made, that's the way it worked EVERY time! I'll show you a real life example below using screen shots. 
This first screen is showing all the availability at a new Springhill Suites on Myrtle Beach (does the location sound familiar to Marriott Owners? Yes, this is a NEW hotel that just opened steps away from the MVC OceanWatch, and looks SWEET! More about this hotel in a future post in a few weeks so watch for it). 
See how you have availability almost every single day?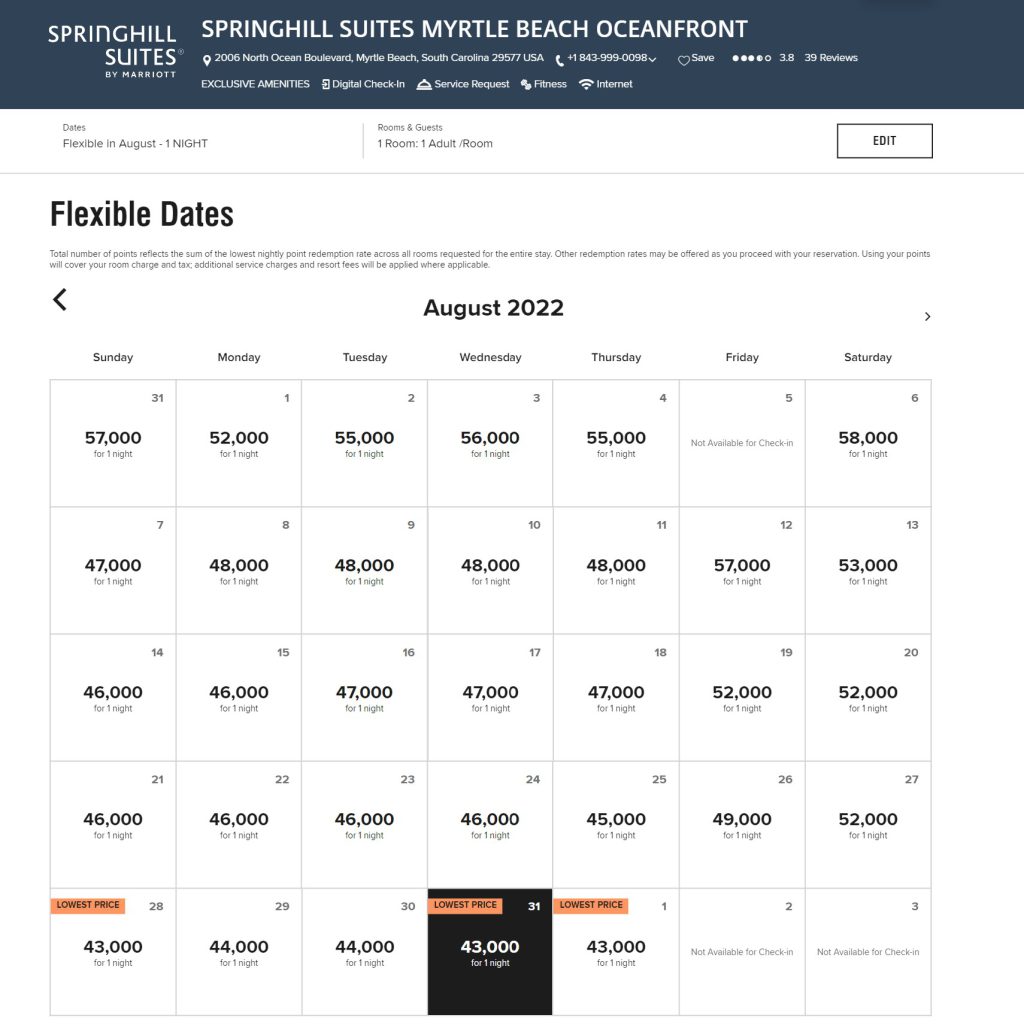 The second screen shot is the exact same search criteria done within a minute of the previous screen shot search — there is no availability on any day. The only difference – I was logged into my account on this second screen shot.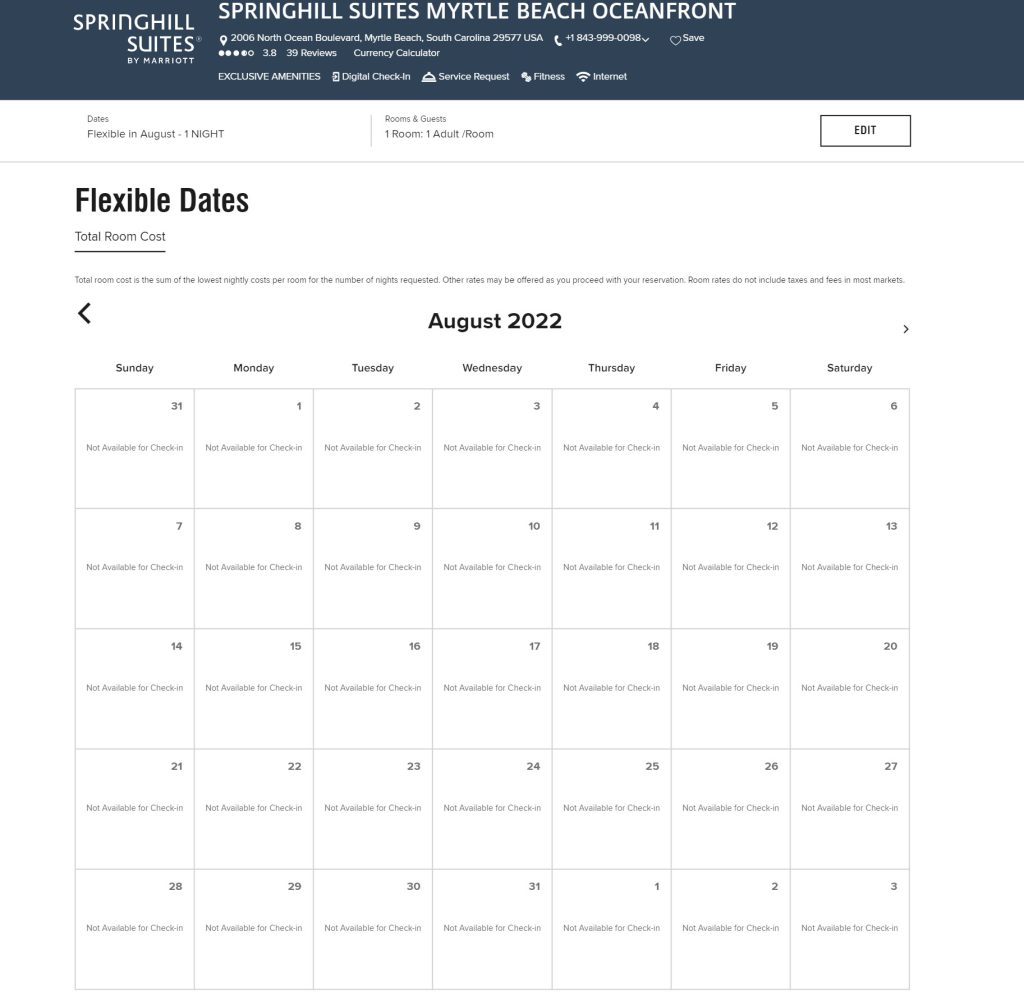 In case you are wondering if you can reserve a room from the first screen shot? YES. Simple choose the day and type of room you want, and then it will prompt you to log in. At that point, you can complete the reservation – no problem.
Bottom line — when using Marriott.com, don't log into your Bonvoy account when doing availability searches. You won't get accurate information.