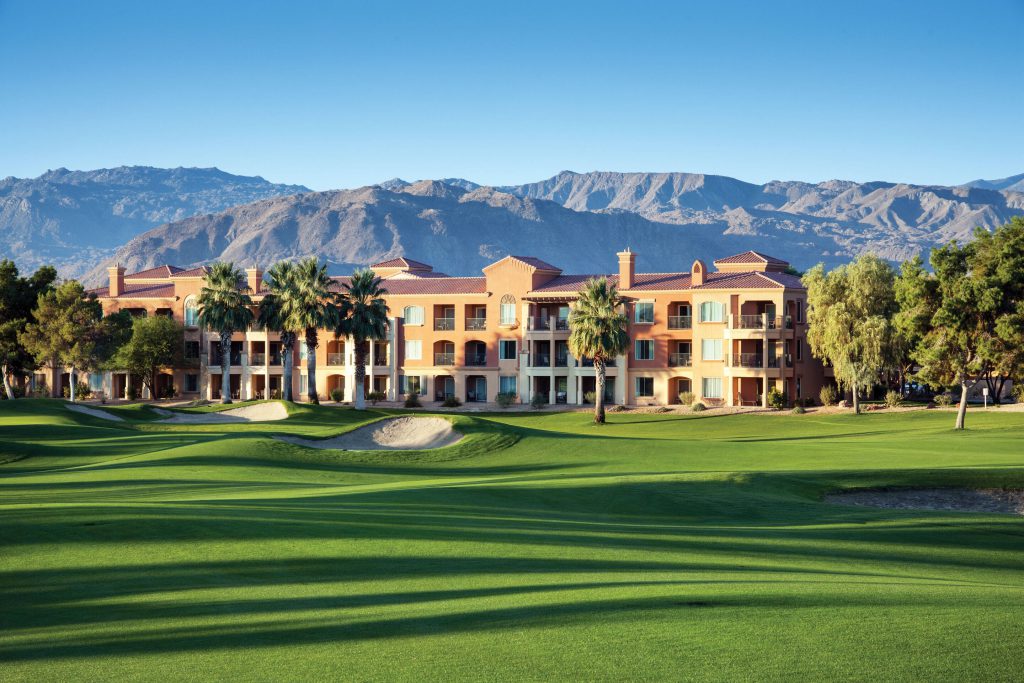 When reserving their home resort, many owners check the Seasonal Calendar for the resort to ensure they make plans within the dates allowed for their season. They also check their personal schedule for conflicts, and then make the reservation. Easy, right? Well, it is very straightforward if you plan early and don't make the typical mistakes Deeded Owners make when scheduling their reservation.
Common Mistakes Made When Reserving a Deeded Week
But if you are flexible in WHEN you can travel, and want to MAX your Ownership VALUE, there is more you should do to accomplish that.
Compare Relevant Calendars.
Besides referring to your Seasonal Calendar, you need to also refer to the Points Calendar for that resort. I know, I know, you won't be using Club Points to make your reservation, so you think that calendar doesn't apply to you. But let me show you why it provides you with valuable information to MAX your ownership.
For my example, let's take a Deeded Week Owner who owns a 2-bedroom villa at Shadow Ridge, Villages during the Gold Season. You can easily see from the Seasonal Calendar what dates the owner can reserve their week for in 2023 —- anytime between May 29 – July 10 and Sept 4 – Dec 11.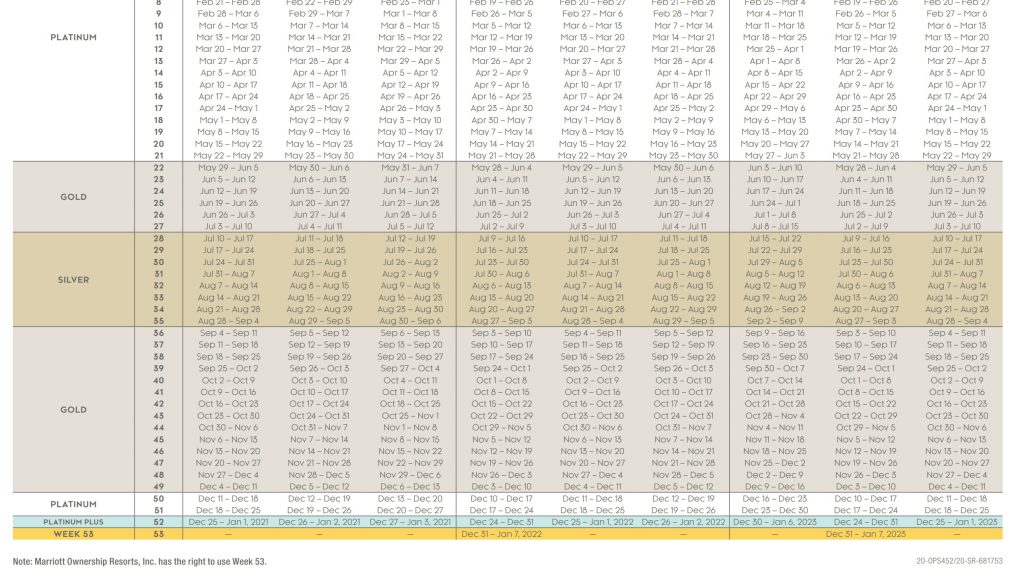 Now let's look at the Points Calendar for this resort. Points owners use this calendar to know how many Club Points are required to make a reservation for specific dates. By using the dates eligible to reserve from the Seasonal Calendar and comparing the number of Club Points required to reserve for each date group in the Points Calendar, you can see a big variance. There are actually FOUR different Club Point values in this example within the dates allowed in the Gold group of the Seasonal Calendar – 1950 points to 4000 Club Points – ALL available to reserve during the Gold Season!! What an obvious way to see what date is more valuable to reserve – the more points required to reserve, the more value that date is!!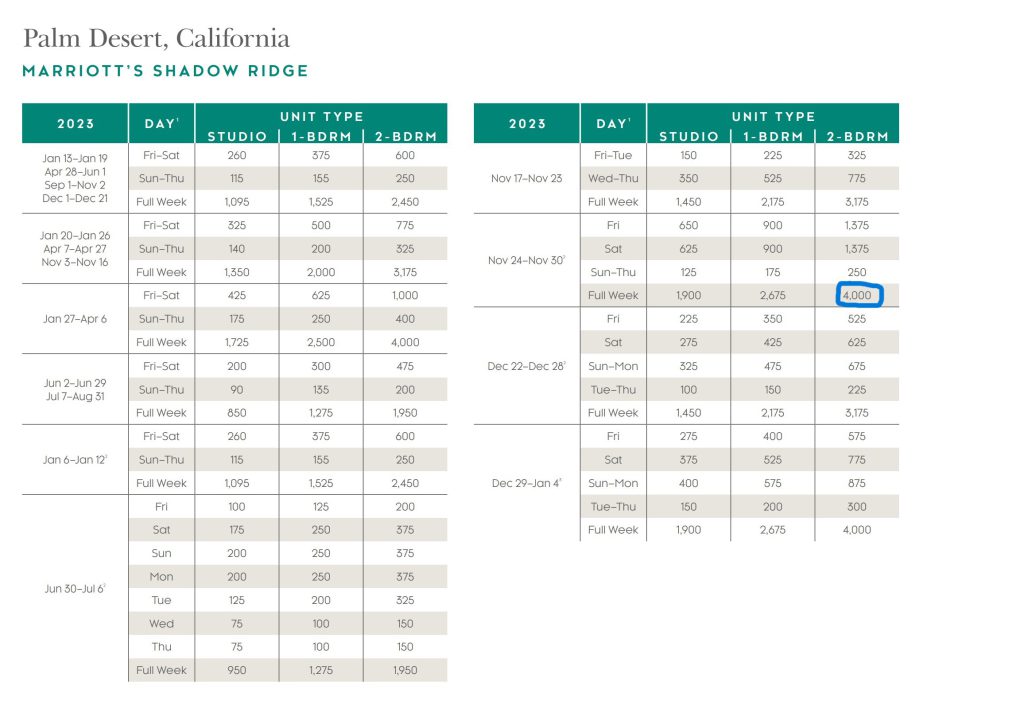 NOTICE that if the owner reserved Thanksgiving week, which is during the Gold Season at this resort, it would take as many points — 4000 Club Points — to reserve that week as a Platinum Season Owner needs to reserve ANY of their weeks! Thus you are getting the same VALUE as a Platinum Owner if you reserve Thanksgiving Week at Shadow Ridge, Villages!! WOW!! Do a little happy dance!!!
If you want to take this one step further, you can also do a comparison to the number of Bonvoy Points or cash price required on Marriott.com. Honestly, I don't usually do this when making my decision of when to travel. But you can bet that I DO refer to the cash required when celebrating what a great deal I got!! For this example, it would cost $2900 to stay at Shadow Ridge, Villages during the week of Thanksgiving! Sometimes you just have to screenshot that cost to your travel partner so they can celebrate with you!! And that, my fellow owners, is how you reserve a week at your home resort that MAX's your Ownership!!
One More Item to Consider
If you are an enrolled Marriott Owner and could trade your week for Club Points, you should verify that the number of points you would get if you elected Club Points is LESS than the number of points required to reserve your week.
In using the Shadow Ridge Villages again as an example, a Gold Season Owner would receive 2325 Club Points if they elected points. As long as the week reserved would take MORE than 2325 Club points to reserve, you are doing fine. But if you are reserving the week of June 2, for example, that only requires 1950 Club Points, you would do better to elect Club Points, use 1950 for your reservation and keep the remaining 375 Club Points in your account to use towards Destination Escapes, or a weekend getaway somewhere — same reservation, but you have some "free" extra Club Points to use as you want.
There are so many ways to MAX your Marriott ownership, if you understand the process. Remember The owner who understands the process the best, gets the best results.