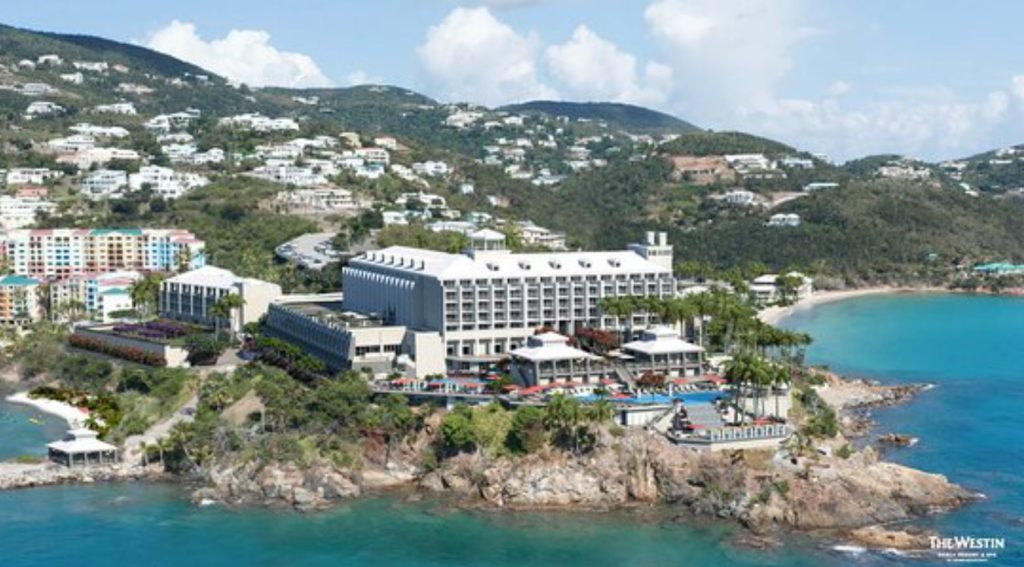 We've known the Westin Resort at Frenchman's Reef in St. Thomas, USVI was supposed to be opening soon.  Since the hurricane of 2017, this property has been closed, gone through a name change – Marriott's Frenchman's Reef to Westin Resort at Frenchman's Reef – and has had a complete renovation of around 400 million dollars!  As of today, you can actually make reservations!  On Marriott.com, you can now make your reservation to stay any time after February 14th.  The prices are high with no "early opening discounts".  The least expensive room I could find between February and April was $666 a night for a Traditional Guest room and $1758 a night for their 1 Bedroom Suite, Ocean View with balcony.  Bonvoy point reservations are not available at this time, but I'm guessing will be added shortly. 
You won't get much information on Marriott.com about the resort yet. It is a really "skeletal" version of the property – no pictures, no list of restaurants, no map – nothing except the room availability.
The adjoining new Seaborn at Frenchman's Reef, Autograph Collection shows it will be opening in December 2022 on the Marriott website. But as of today, it isn't available to make reservations.
Why all the excitement of the Westin Resort at Frenchman's Reef finally opening? It's right next to the MVC Frenchman's Cove, and between the Seaborn and MVC properties. TEN more restaurants will be available to Marriott Owners stayikng at Frenchman's Cove when both resorts open their doors!!! No word yet on whether Owners will be able to use the pools at either resort. I'll keep watching for info on that.
Don't get confused – this Westin Resort in NOT part of the Vistana group of resorts that will be available to trade within Abound, by Marriott Vacations. This is a hotel, with plenty of pools, restaurants and an AMAZING location!!! And the pictures look DIVINE!!!