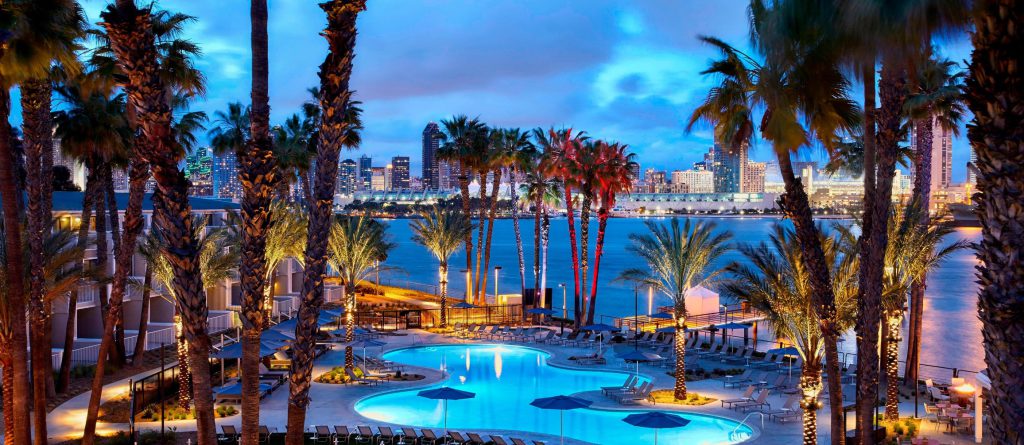 Starting now, you can register for the latest promotion announced by Marriott to earn bonus Bonvoy points when staying at various hotels throughout the world. Registration began September 7, 2022, and runs until December 1, 2022. You can to earn 2,000 bonus points on each eligible stay starting with the second stay, between September 21, 2022, and December 15, 2022.
Note that you won't receive Bonvoy points for EVERY stay after registering, but starts with the SECOND stay between those dates. The offer is even more enticing for Marriott Bonvoy Credit Card holders, who can earn an additional 2,000 bonus points per stay at different hotel brands, starting with their second brand during the promotion earning period. This means Card holders could earn up to 4,000 bonus points on an individual stay, with no maximum limits,
The promotion earning period runs from September 21, 2022, to December 15, 2022.
A "stay" is defined as consecutive nights spent in the same hotel, regardless of check-in/check-out activity, at any points-eligible rate.
Stays completed prior to registration are not eligible to earn bonus points with this promotion.
Stays at any Marriott Vacation Club (or any other Vacation Club property) do not qualify for this promotion.
The Points Guy has valued Bonvoy points at 0.84 cents. That means 2,000 points will effectively be worth $16.80. Paired with a cobranded credit card, this bonus would become 4,000 points; this would be worth roughly $33 plus the additional points you could earn for spending with the card. Nothing to do a little happy dance for, but worth registering for.
I actually have two trips planned during the promotion period and staying in Marriott hotels.  Unfortunately, since the eligible stay starts on the SECOND stay, we will receive bonus Bonvoy points for only 1 reservation.  However, business travelers could really rack up a lot of points, and since there is no maximum limits, it would be a nice way to bump up your Bonvoy numbers. 
It's simple to sign up. Go to your Bonvoy app on your phone. It's on the landing page entitled "Make a Brand New Bucket List".
You can read the Marriott announcement for all "fine print" rules here: Marriott Bonvoy Points Promotion Announcement