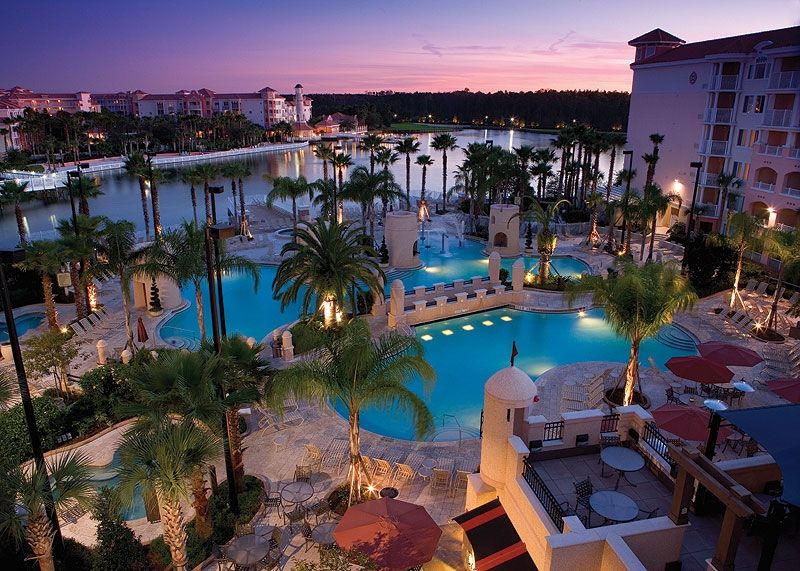 More Marriott Vacation Club resorts have been added to Destination Escapes for October and EVERY SINGLE ONE gives you at least a 20% discount and many are around 50%!!!  This is my FAVORITE way to use Holding Points or points that are going to expire.  You can stay at a resort for 3 nights for only 180 points!  MUCH better value than using "must use points" on Travel Insurance or Resort Credit.
Four resorts are now available for October – Grande Vista in Orlando, FL; Shadow Ridge – Enclaves in Palm Desert, CA; Timber Lodge in South Tahoe, CA; and Marbella Beach Resort in Costa del Sol, Spain.  I LOVE how Marriott is continuing to include international resorts in the Destination Escapes properties!!
OKAY let's get to the nitty-gritty and give you the BEST deals out there using Destination Escapes.  BEST Escapes deal for October is Grande Vista for 3 nights.  If you check in on a Thursday or Friday and take advantage of the higher Club Point requirements on weekends, you would save 58% — using only 180 points instead of 427 points (and that includes the 30% discount given for 60-day travel with higher owner status)!!!  180 points versus 427 points – you don't need a calculator to see that is SWEET!!!  A 4-night stay would save you 52%, and a 7-night stay saves you 43%!!  Only Guest Rooms are available using the Destination Escapes, so taking your entire family won't work for this.
Timber Lodge in South Tahoe (a personal go-to resort every year), also has amazing discounts that should get you excited.  You can reserve a Guest Room or a 1-bedroom villa for 3, 4, or 7 nights.  The savings are between 20%-51% depending on which size you reserve and which days of the weeks.  The BEST deal at Timber Lodge is the 4-night stay in a Guest Room, reserving your stay over the weekend.  Instead of using 490 Club Points to do this normally, you would only need 240 Club Points – a 51% savings!! 
Last, but definitely not least, is Marbella Beach Resort!  Granted, many owners won't be able to arrange their schedule to take such a wonderful vacation with such short notice – but some of my international followers should be jumping up and down for joy at this opportunity!  You can stay in a 2 or 3 bedroom villa for 3, 4, or 7 nights and get this — it would only take 1260 Club Points for a 2-bedroom for a WEEK!!! That's a 42% savings!!  Or how about a 3-bedroom villa for only 1680 Club Points for a week!!! 
Shadow Ridge — Enclaves was announced a few days ago, and I already posted about that.  Not as good as discounts at this resort as the others, but would still save you some points. Link to post follows:
Related: Shadow Ridge — Enclaves, October Destination Escapes
These will go fast, so if this is something you can do, don't wait!  Just remember that if you cancel, all your points will be returned to you as Holding Points.
TIP: 
Regarding Destination Escapes, to MAX your value on your points, reserve over the weekend. Normally, it takes more points to stay on a weekend, but using the Escapes discount, points required don't fluctuate – thus, increasing the discount you receive if you stay on a weekend.
Use your holding points, if you have any, for your reservations!!   That way, if things change, you can cancel and not have any penalties – holding points were used to make the reservation, and all the holding points will be returned to you.  If you use any other type of point, be aware that if you cancel, your points will become holding points when returned to your account.