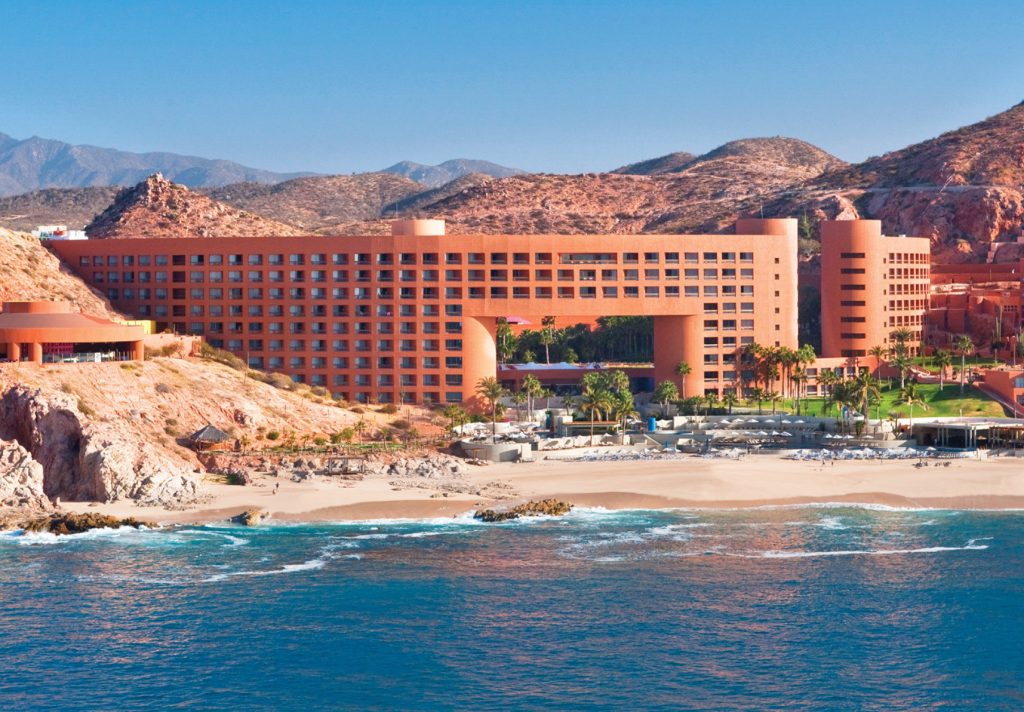 With Abound on the horizon, I've been getting questions from Marriott Weeks Owners on whether they will be included in the Abound program.  The basics aren't difficult to understand, and I'll help you out on that.  But the PROCESS is confusing – I'll guide you on that, too. 
The Destinations Program is basically the same program as Abound – without the Vistana properties.  By being a participant in this program, you use Club Points, instead of Weeks to reserve resorts, cruises, tours – tons of options for you to consider when planning a vacation.  All Marriott Owners who are already participating in the Destinations Program automatically qualify and will be part of the Abound Program. You own points?  You're in.  You have an enrolled week?  You're in.  No need to do anything else.
If you have a deeded week and are NOT enrolled in the Destinations Exchange program, you can use your week at your home resort, trade it in Interval International, exchange it for Bonvoy points, or rent it out.  But using Club Points for Tours, Cruises, Owner Events, or any other Explorer Collection option isn't something you can participate in.  Therein lies the question – Should you enroll so you can be part of Abound when it fully rolls out?
Before you can answer that question, you need to be aware of what the process is to enroll your week.  This is where it can be confusing — not confusing to understand — but confusing to find the accurate information on the MVC website.  Here's what you need to know:
If you purchased your MVC week BEFORE June 20, 2010 (the date the Destinations Exchange Program was launched), you can enroll your week for FREE by filling out the appropriate forms and watching a webcast video explaining how the program works. I provided you the direct link for your convenience.
Webinar for Possible Free Enrollment "Understanding the Benefits of Enrollment". 
Quote from Marriott webinar: Owners who reside in the U.S. whose weeks were purchased by June 20, 2010, will be offered free enrollment in the Marriott Vacation Club Destinations Exchange Program after viewing this entire presentation.
What makes this so confusing is that with the new enhanced MVC Website under the "Enroll Your Week" tab, it doesn't mention ANYTHING about this FREE enrollment! I followed all the links, and tried to find it – not there that I could see.  What I DID find was this statement from Marriott:
You may enroll Marriott Vacation Club Week(s) purchased from Marriott Vacation Club® or its affiliates in the Abound exchange program for only $595 for enrollment of one week and $695 for enrollment of more than one week. Weeks purchased from third parties (i.e., not from Marriott Vacation Club International or its affiliates) with a deed recording date prior to June 20, 2010 (or prior to April 21, 2016, for Marriott's Phuket Beach Club Weeks) are eligible for this offer, with pricing of $1495 for enrollment of one week and $1995 for enrollment of more than one week. 
Free is not listed for weeks purchases from Marriott Vacation Club before 2010. I contacted Owner Services at Marriott to clarify – it IS still an option, just as I explained. Not sure why it is hidden and hard to find.
Bottom line, this is the way it works.
If you purchased your week before 2010 from MVC, you can enroll for free as explained.
If you purchased your week before 2010 from a third party, you pay $1495 for one week or $1995 for more than one week.
If you purchased your week AFTER 2010 from MVC, you pay $595 for one week and $695 for more than one week.
Weeks purchased AFTER 2010 from a third party, you'll have to contact Owner Services and get more clarification — probably involves a hefty fee.
So back to the original question – should you enroll your week so you can participate in Abound?
If you purchased your MVC from Marriott BEFORE June 2010, the answer is a resounding YES!!  Whether you elect for Club Points or continue using your home resort, it doesn't affect your wallet. You decide whether to elect your points each year – something new owners don't understand. And the added options of using your points on so many other activities and travel related options, makes this valuable for any owner.  Again FREE makes it no risk.
If you are looking at paying a fee for enrolling, you will need to evaluate your vacation goals for the future and decide if it is worth the extra expense. Perhaps you have always used your home resort or traded it in Interval, and don't have any desire to use the other options MVC provides. You can always enroll at a later date, though the enrollment fee might increase as time goes on.
There you have it.  At least you understand what you need to do and how much it may cost you if you decide to enroll.  It's up to you to decide if it is something you want to participate in the future.