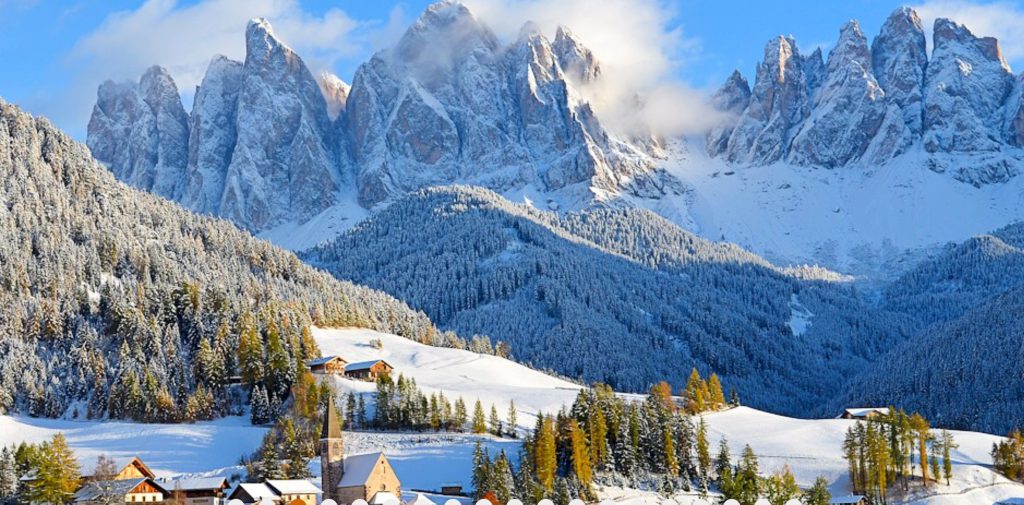 You have probably heard of Vacation Tours, sometimes referred to as Collette Tours, that you can reserve using Club Points through the Explorer Collection. I've recently posted about those tours. The value isn't the greatest, but experiences and adventures look to be amazing. But have you heard of Culinary tours using Club Points through the Explorer Collection? I'll admit, I had heard of them, but never looked much into them. Now I have, and I'll share with you what you need to know!
Related: Let's Talk Collette Tours
Related: MVC Vacation Tours
You have to know what you are looking for to find them. Culinary Tours isn't listed by name under the Explorer Collection options (now Cruises, Hotel, and More on the website). Scroll down to Vacation Tours – select that option, and scroll to the bottom where Culinary Tours and the link will be listed.
Or you can go directly there with this link: MVC Culinary Tours
First of all, the Culinary Tours are curated through Edible Destinations – that name alone sounds like an adventure! They are run by Epitourean, and have been featured a number of times in the tourism industry for the high quality experiences they provide.
These are NOT a cooking experience or a tour of various restaurants at a single location for a few days. You can get those types of experiences through Owner Events. These are highly immersive experiences, with most of the tours located internationally. Think "A Christmas Markets Holiday in Venice, Northern Italy & Austria" where you would have an Alpine Farmhouse Visit with Tastings, Dolomites Christmas Cooking Class, Merano Christmas Markets Grappa Tasting, Distillery Tour with Tastings, and a Hands-On Christmas Baking Class in Merano – just to name a few scheduled activities on this tour!!! These are all luxury tours that submerge you in the culture, and focus on the food of the area.
These are not cheap. You use your Club Points for these, and the price ranges from 2500 to 25,500 Club Points – most being in the range of 12,000 – 14,000 Club Points. These are "bucket list" experiences that you likely will need to plan for over a few years.
There are no deals or discounts with these tours. Just like with Collette Tours (Vacation Tours), by choosing to travel during a low season, if that is an option, that can save you some points.
These are very private tours. You have only two in your group that want to go? No problem – there will be only 2 on your tour. You want to go with your 3 grown children? No problem, there will only be that many in your group. Your group will not be combined with a "cash paying" group going at the same time. And the likelihood of you reserving the same tour as another Owner at the same time – not likely. These are private and personable.
This is not a one-call reservation process. Don't get me wrong – the reservations aren't difficult to make. You simply call an Owner Advisor and they will help you make the reservation. But plan on receiving a number of phone calls from Edible Destinations (I love that name), so they can understand your preferences and create the perfect tour to meet your individual expectations as much as possible. Look at this as a private experience that you don't have to make the itinerary.
The tour dates are very flexible. Unlike Vacation Tours with Collette, for most Culinary Tours you can choose when you want to go. Some tours, such as Christmas Tours or short Pre or Post tours are designed to be added to another tour or to be done during a certain time of year and will be more rigid on tour dates. But for the majority of the tours, you can go to your calendar and figure out when you want to go –then reserve that date.
These tours do not have ratings or reviews. Hopefully, in the future, they will provide that feedback to owners for reference.
Let's Talk Value
You know the jargon – "You Get the BEST value with your Club Points by using them on MVC properties". But how does the Culinary Tours compare to Vacation Tours, or Owner Events, or Cruises, or other Explorer Collection options in terms of value? I'm working on a master list that will show just that information – forthcoming.
The Culinary Tours typically have HIGHER value than the comparable Vacation Collette Tours!! The average Collette Tour is 46 cents per Club Point. The average Culinary Tour is 57 cents per Club Point. Again, not the $1.50 per point you can get with a MVC resort reservation, but for an Explorer Collection adventure, 57 cents is on the higher end of value for options available!!! One Culinary Tour had an 87 cent per point value – almost twice as much as the average Collette Tour value. This may surprise you – it did me.
Check out my post in a few days on which Culinary Tours give you the BEST value, and which ones are low – I'm talking 30 cents per point low. Also I'll give examples of the types of adventures you can have with the Culinary Tours!!! They are SWEEEEEEEET!!!! (HA HA literally)