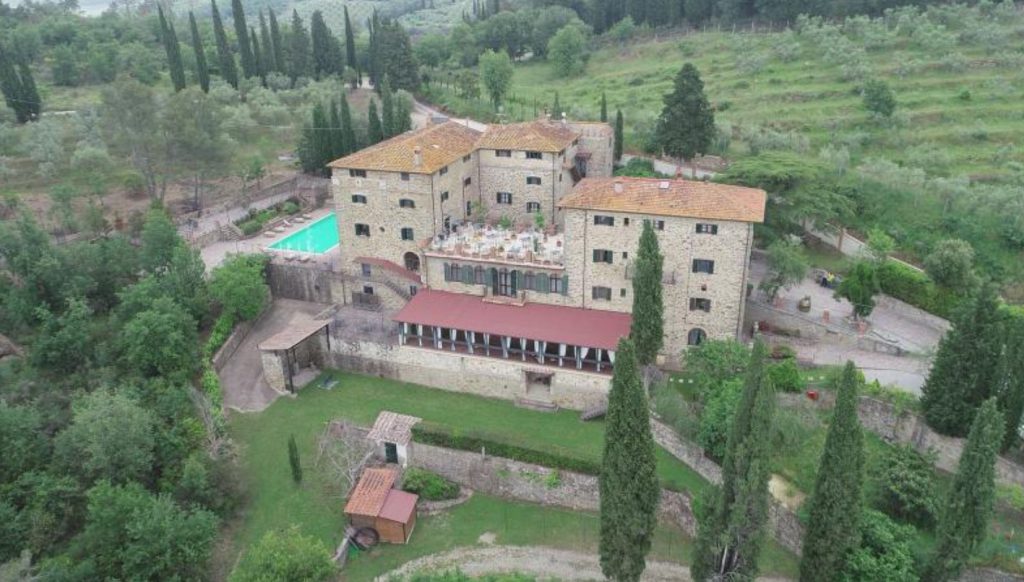 A few days ago I explained all about Culinary Tours – something a lot of Marriott Owners don't know much about. They are luxury, private experiences that cost a pretty "point", but typically have a higher value for your Club Points than the comparable Collette Vacation tours.
Related: Have You Heard of Culinary Tours?
Let's cut to the chase and list the best valued tours currently available!
The tour with the BEST value is also a Marriott Vacation Club Exclusive tour —  curated exclusively for Marriott Owners! "An Exclusive MVC Group Tour — A Tuscany, Truffles, Cooking & Wine Signature Series" looks to be the BEST of the BEST – Best value, and Best overall immersive experiences. The accommodations are in Villa Shiatti Hotel, in Castiglion, Florentino, Tuscany, a luxury hotel right in the countryside of Tuscany – a perfect "home base" for a week of amazing culinary and cultural experiences. The biggest problem with this tour, is that it is scheduled for Oct. 23, 2022 or Oct 30, 2022 for 6 nights – not much time to make travel arrangements. It takes 11,000 for two people and 7500 for one person with a value of 88 cents — a cash cost of $9610. Hopefully, Marriott will provide more of these Exclusive MVC Group Tours!!  Check out this itinerary – Truffle hunting with a guide dog – are you kidding me??!!! 
•Round-Trip Transfers from Rome Airport
•6 Nights Deluxe Villa Accommodations
•6 Breakfasts, 2 Lunches, 6 Dinners with Wine
•All land transfers
•Arrival Prosecco, Welcome Dinner with Wine
•Pienza City Tour with Cheese Tastings
•Montepulciano Visit with Multiple Wine Tastings and Lunch
•Visit and Tour Siena
•Visit Assisi and Walk trails of Trasimeno Lake
•Cortona Regional Wine Tour
•Tuscan Hands-On Cooking Class
•Truffle Hunt with Guide and Truffle Dog
•All Things Truffles Cooking Class
•Final Dinner with Champagne and Live Music
Link for this tour: An Exclusive MVC Group Tour — A Tuscany, Truffles, Cooking & Wine Signature Series
Another tour is the Flavors of the Italian Countryside tour. It's a premium tour that lies midway between Rome and Naples in a region called Ciociaria. It is for 6 nights and takes 11,500 Club Points for two people and 6750 points for one person for a value of 84 cents per points (cash value of $9610). You can select the dates to go on this tour – anytime between April and November – with the tour starting on a Sunday and ending on a Saturday. How about this for an itinerary?
6 Nights Palazzo Accommodations
•All Meals Each Day
•Round-Trip Rome Airport Transfers
•Olive Mill Tour & Cooking Class
•Val Comino Wine Tour & Visit to Atina
•Farmers Market Tour & Cooking Class
•Cheese Makers Tour & Terracina
•Salumeria & Prosciutto Tour
•Fettucine & Gnocchi Cooking Class
•Frosinone Shopping & Pizza Class
•Multi-Course Farewell Dinner
Notice the different areas of Italy that you will be visiting – Atina, Terracina, Guarcino, Sperlonga, and Arpino, all while staying at Castro dei Volsci. You'll experience the best of the Italian Countryside and at the same time eating (and learning how to cook) the best Italy has to offer!!
To access this tour and learn more, go here: Flavors of the Italian Countryside
A Christmas Markets Holiday in Venice, Northern Italy & Austria tour looks WAY FUN to me!!! On this very special Culinary Adventure, you will explore the numerous Christmas markets in Bolzano, Merano, Verona and Venice…including a full day visiting the famous Christmas market in Innsbruck, Austria!!!
Available dates are Christmas weeks – starting on the week of November 30, 2022 and every week thereafter through December 13, 2022 for 6 nights. This tour takes 13,000 Club points for 2 people and 8750 points for 1 person for a value of 82 cents per point.
•6 Nights, 7 Days Accommodations
•Round-trip Transfers (Verona & Venice)
•Licensed Tour Host & Guides During Tour
•6 Breakfasts, 3 Lunches, 4 Dinners
•Alpine Farmhouse Visit with Tastings
•Dolomites Christmas Cooking Class
•Merano Christmas Markets Grappa Tasting
•Distillery Tour with Tastings
•Hands-On Christmas Baking Class
•Innsbruck, Austria Christmas Markets Tour
•Hofburg Palace Tour in Innsbruck
•Bolzano Christmas Markets Excursion
•Mulled Wine Tasting in Bolzano
•Guided Venice Markets Tour with Bacaro
•Venice Christmas Fair Excursion
Tour link: A Christmas Markets Holiday in Venice, Northern Italy & Austria
Hopefully, this gives you an idea of what kinds of amazing experiences you will have on Culinary Tours for MVC Owners. These three tours are the top three "value" tours. There are currently 48 tours available ranging from 2 nights to 7 nights with most tours being 6 nights. The shorter 2-3 night tours have significantly LOWER value than the longer 6-7 night tours. AND the domestic tours in the US have LOWER value than the international tours provided. There are more tours available in Italy than any other single country, though there are 14 countries represented, including the US. You can check out all the tours by going here: