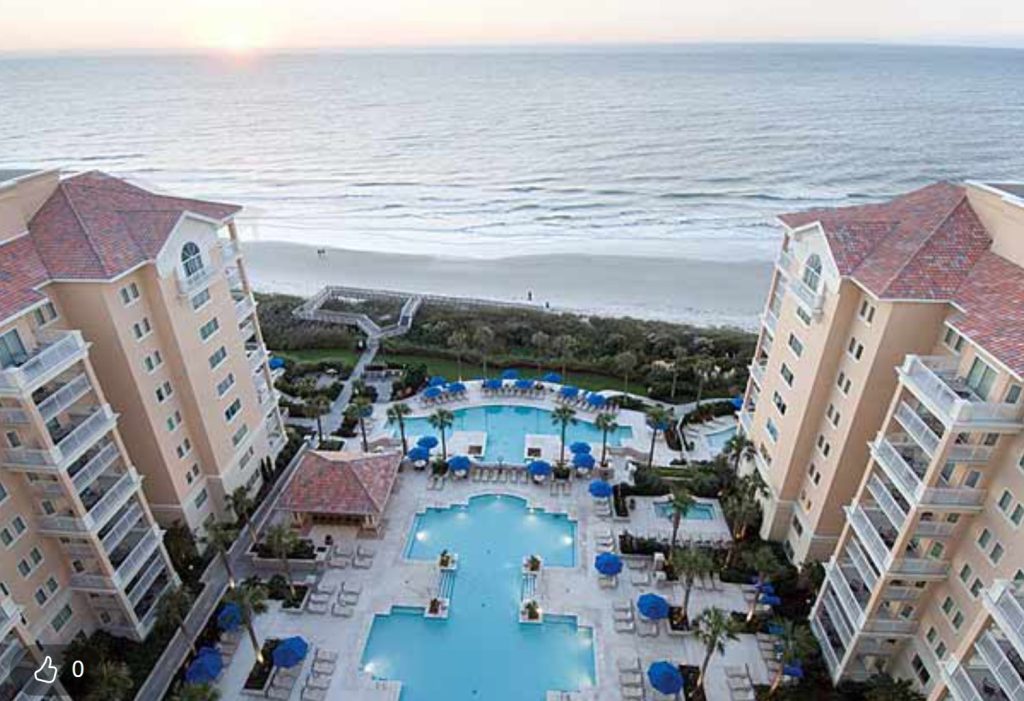 I just arrived at Myrtle Beach, and as with lots of Marriott Owners are curious as to how this resort handled hurricane Ian. The city is claiming $2.7 million dollars in damage, and does NOT include the damage to the beaches. This resort definitely didn't get the impact of the storm like Marco Island. But there are some signs indicating that Ian hit just a week ago. Info about that and pictures to follow in the coming days.
Getting There
The Myrtle Beach airport is small, but well organized and easy to get around. We opted to get an Uber instead of renting a car, and that was slick — just follow the signs on where to go to meet up with your driver. We waited maybe 5 minutes, and had a warm chat with the driver all the way to the resort — it cost us $27, not including the tip.
Checking In
So far, it's been a good experience. I've heard from Owners this is a very friendly staff — and I'd agree. We arrived a couple of hours early from our flight — about 2:00, and they had our room ready! That was REALLY nice, as we had three flights to get here, starting at midnight — and we were very tired. The only downside, which wasn't really bad, but would be for some owners — was getting the "welcome gift" and being pressured to do a sales presentation. I simply said no and stuck to my guns as I was asked the same question a number of times. I know some of you as owners are very uncomfortable getting pressured.
Make sure you go to the Marriott Vacation Club resort, and not the hotel property that is right next door. The MVC resort is LEFT at the end of the street, hotel is on the right.
One thing that is unique to this resort from any other resort I have stayed at (and I've stayed at a lot), is they have a DAILY special at the Sand Dollar Bar & Grille — their main pool bar and grill. Tonight was slow cooked brisket with Carolina sauce on Texas toast (yummy), Bread and butter pickles, and coleslaw. It was $18/pp, and they prepare the food to go for everyone. With the 10% off discount you get as an owner by showing your key, it makes it an even better! Seating is limited outside nearby. But we were so tired, we were glad we could take the food back to the room and eat where it was quiet. The daily special is in additional to their regular menu items and are only available on the day of the special.
This is a beautiful resort. I'll update you throughout the week — sending pictures of the damage, and the obvious property enhancements after the hurricane hit.