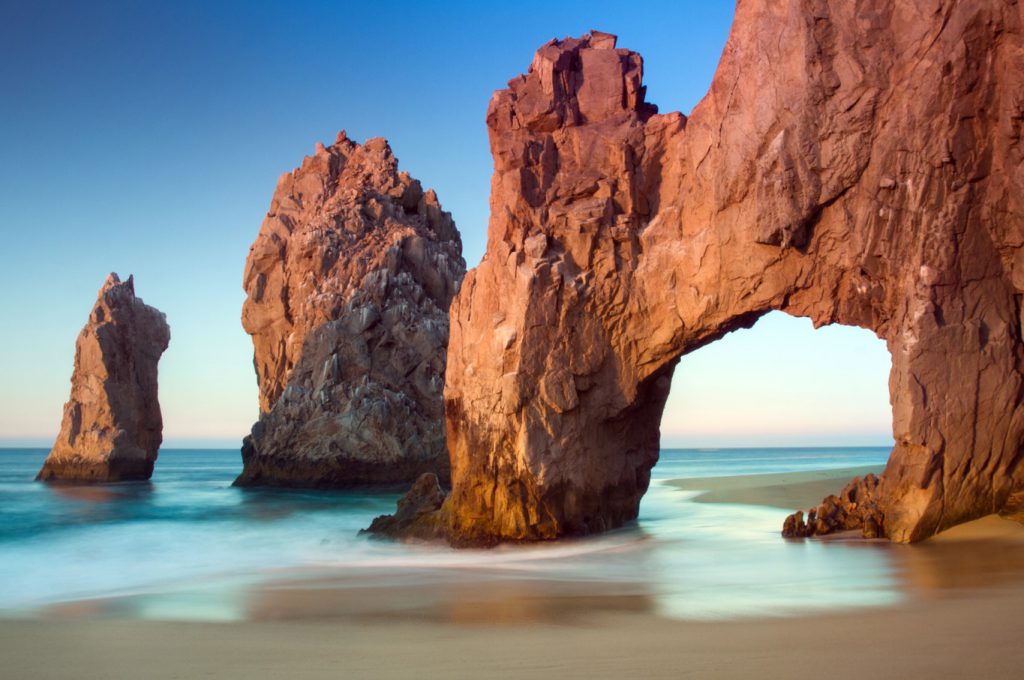 Marriott Owners know they can use Club Points for cruises. But did you know one of your options in using Club Points on cruises is Cruise Escapes? When you go to the Explorer Collection on the MVC website, you can see 3 options – Owner Cruises, Ocean Cruises, and Adventure Cruises — Cruise Escapes isn't listed as an option. But it IS an option – you just need to select either Owner Cruises or Ocean Cruises, and you will be redirected to "Our Vacation Center" – a travel provider for Marriott Vacation Club cruises. At that website, you will find CRUISE ESCAPES at the top right. You can also go directly to that website by going to Cruises for Marriott Owners for the Marriott Cruise page, and Cruise Escapes for Marriott Owners to the Cruise Escapes page.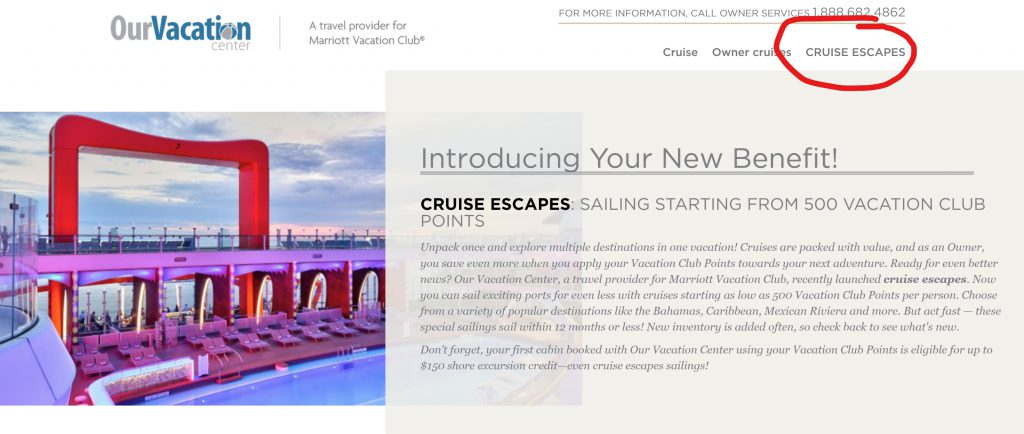 Now that you know how to get there, let's talk about what Cruise Escapes is. It's based on the same principle as Destination Escapes, except instead of discounting MVC properties, Marriott is discounting Cruise vacations. Basically, it's last minute cruise sailings at a discounted rate — and I mean last minute by sailing 1-3 months out, generally speaking.
Related: Cruise Escapes — A New Way to Use Your Club Points-points/
Is Cruise Escapes a good option in using your Club Points? Well, it isn't anywhere near the value you get with Destination Escapes – but no Explorer Collection option is. Cruise Escapes has an average value of 54 cents per point – comparable to other options such as Culinary Tours, which is 57 cents and is higher than Vacation Tours (Collette Tours) which is 46 cents. Owner Cruises has better value than regular cruises, and tends to be higher quality cruises than Cruise Escapes. In addition, Cruise Escapes seems to be taking a downward turn in higher-end options than what was originally offered. Let me show you what I mean.
Of the 24 Cruise Escapes currently available, 2 are Royal Caribbean, 4 are Celebrity Cruises, and 18 are Carnival Cruises – all leaving from the USA. That's a huge difference in the caliber of cruise options compared to when Cruise Escapes was first introduced. In the initial selection of Cruise Escapes in April 2022, there were 36 cruises – and they included Norwegian Cruise Lines, Carnival, Royal Caribbean, Holland America, Princess Cruises, and Celebrity Cruises. AND two were European cruises. Has Cruise Escapes become more a "low budget, short reservation window" cruise option, and not a high caliber, discounted cruise option that MVC Owners benefit from??? Only way to know for sure is to see if other Cruise lines besides Carnival Cruises starts popping up as options with deep discounts.
Next up – the three best VALUED Cruise Escapes available!!  Clue:  look at the headline picture!