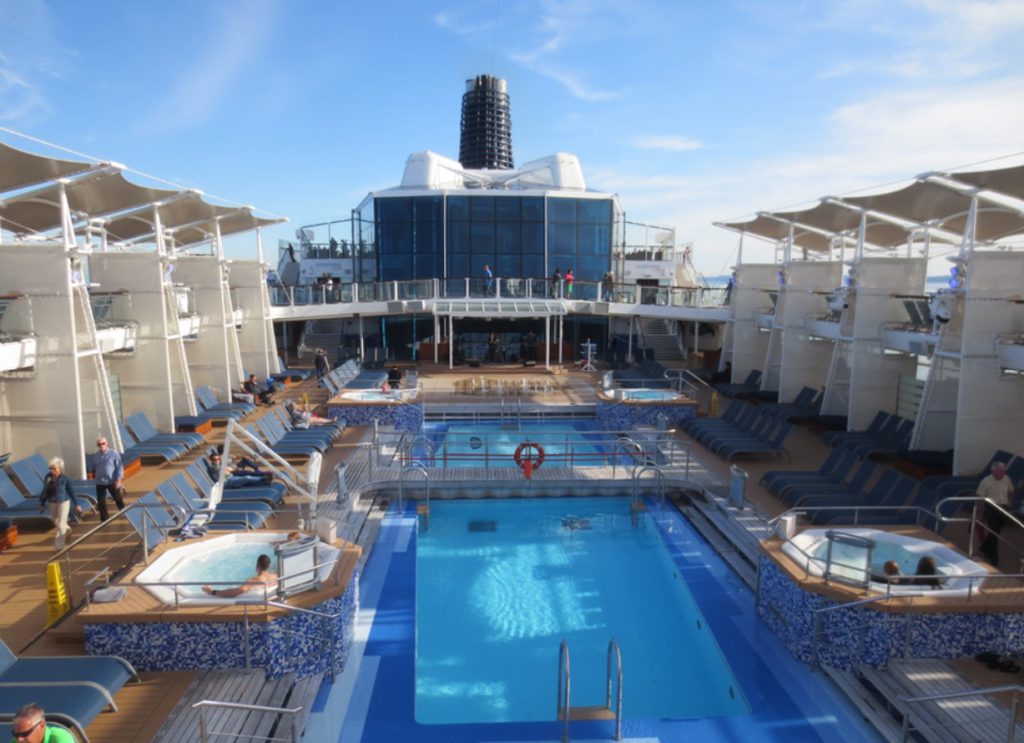 I've been talking a lot about Cruise Escapes lately. The VALUE for your Club Points isn't the best, but oh, do they look AMAZING! Let's talk more about Cruising – and let me show you how you can use lots LESS Club Points to get on that cruise that you really want.
If you go through the Marriott website and call Owner Services to reserve an Ocean Cruise that you want, it's a done deal. You know how many points you need to reserve it, and you either have the points or you don't. No risk, and is as convenient as you can get. And I like convenient! But let's look at a different scenario.
Let's say you decide to go on the 9 Night Ultimate Alaska Cruise on Celebrity Cruises. It takes 7500 Club Points for a Balcony room. To MAX the value of your points, instead of using those 7500 Club Points for the cruise, you could use only about HALF of those points, or 3800 Club Points and RENT out the villa you reserve. I chose Newport Coast Villas in June, which is highly favored, and an easy to get to resort that rents well. Checking in on June 16 for 6 nights (which is currently available) would take 3800 Club Points. On Airbnb, to rent that reservation out, you could expect to receive $3700 (and that's with fees taken out).* Same cruise NOT going through MVC would cost $3552.00. See where I'm going with this? That's 50% LESS Club Points to go on that cruise, same room type!!!
Why wouldn't you do this? Convenience and risk. You have to make the reservation for when the demand for the resort is highly sought after. Some resorts give you even better return, but with the better return you usually have higher risk. After you strategically make the reservation, THEN you have to have someone actually rent if from you – it's not a guarantee.
You can minimize your risk by keeping the deadlines in the forefront. IF you don't get anyone to rent the villa from you before the 60-day cancellation for the cruise, you can always cancel the cruise and try another cruise or another date. Or better yet, wait and reserve a cruise after you have the money from the rental. Likewise, you can cancel your Marriott villa reservation if no one has rented it within the 60 days of your travel date – with no penalties. It decreases the risk, but definitely isn't as convenient.
As you can see, renting your villa and using the cash to pay for your cruise is not as convenient and carries more risk. But considering you are only using 3800 points instead of the 7500 Club Points required if you go through MVC for the same cruise, same room type – well, it's a smart way to go if you care about MAXING your ownership.
NOTE: This example is for a regular Ocean Cruise through the Marriott Vacation Club website. Owner Cruises have special benefits to Owners. Cruise Escapes are discounted cruises – making these two options typically having a higher value for Club Points. Having said that, you still would probably get a much better value by renting your villa and using the cash to pay for the cruise.
*The amount of $3700 expected to receive through Airbnb is made by going to their website and averaging the 8 current offerings for that date to get an average rental price of $650/night.