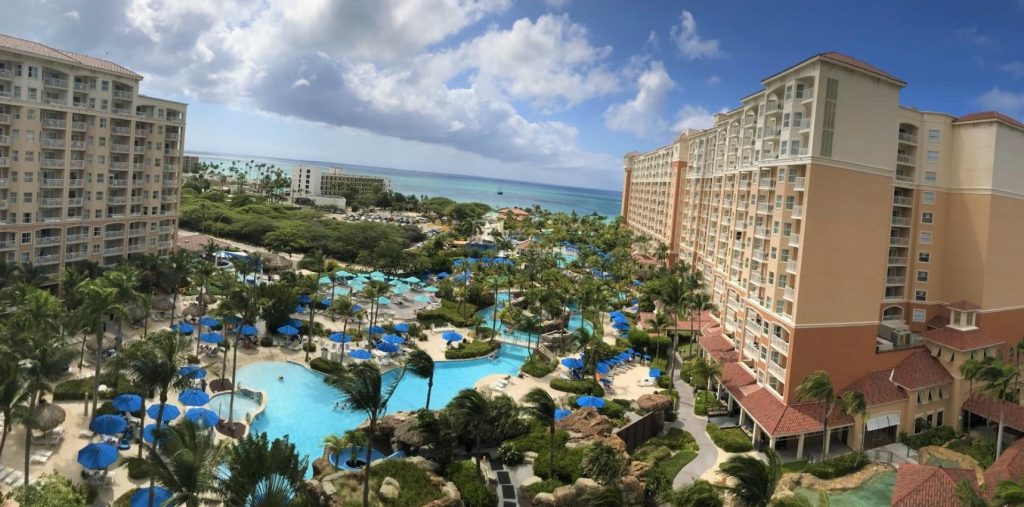 It's that time of year again! RedWeek's Top 25 Timeshare Rental Resorts List is here. This always-anticipated list is based on the volume of rental bookings and inquiries sent to owners renting their units through RedWeek — the largest, most reputable online timeshare marketplace with an audience of more than 2.8 million people. And of the top 25 resorts, 19 of them are Marriott/Westin resorts which you can reserve using Club Points through Abound. Let's take a look at the top 5 — ALL of which are Marriott resorts.
Most popular bookings and inquiries to rent is Aruba Surf Club. What's interesting about this property is that all the units are Deeded Weeks to Marriott Owners. Access to reserve any of these villas through Abound using Club Points can't be done until an Aruba owner elects Club Points for their week. And most Aruba Surf Club owners don't do that — they list them on RedWeek to rent if they aren't using their week. Thus, finding availability at Aruba Surf Club through Abound is VERY DIFFICULT to say the least. But there are lots of opportunities to rent these villas — something I personally don't want to do. I didn't buy into Marriott, to only rent my vacation through RedWeek.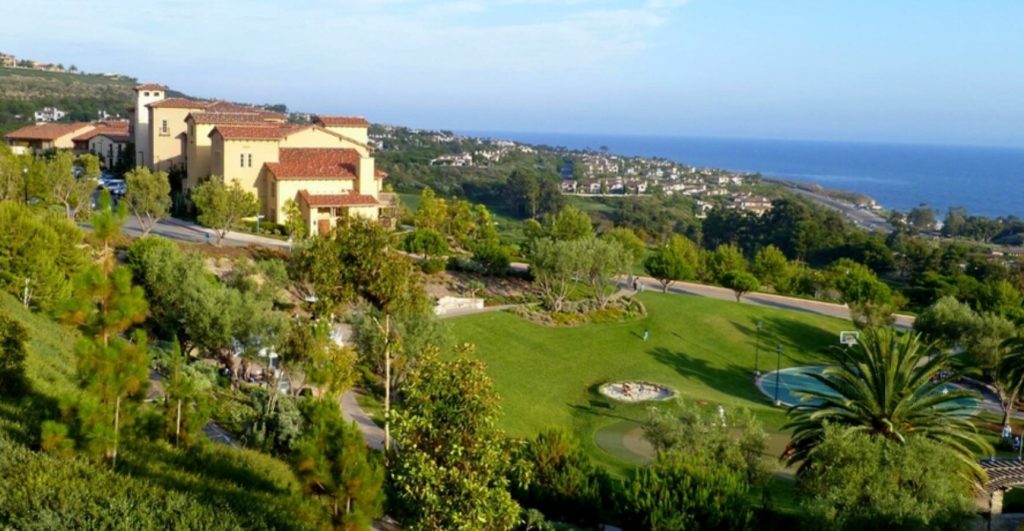 2. Newport Coast comes in at number 2. This is the ONLY property of the top 5 on the list that is in the continental US. It is a favorite — not only for the central location to many popular destinations like the beach and Disneyland, but because there is something for EVERYONE to do at the resort. Children love the splash pool and activities. Teens love the basketball and volleyball courts. Adults love the pool, the view, the nearby beach, and wonderful shopping and restaurants nearby. WIN WIN WIN! This property is one of the largest Marriott's timeshare, and availability can be found if you plan early. All villas are two bedrooms.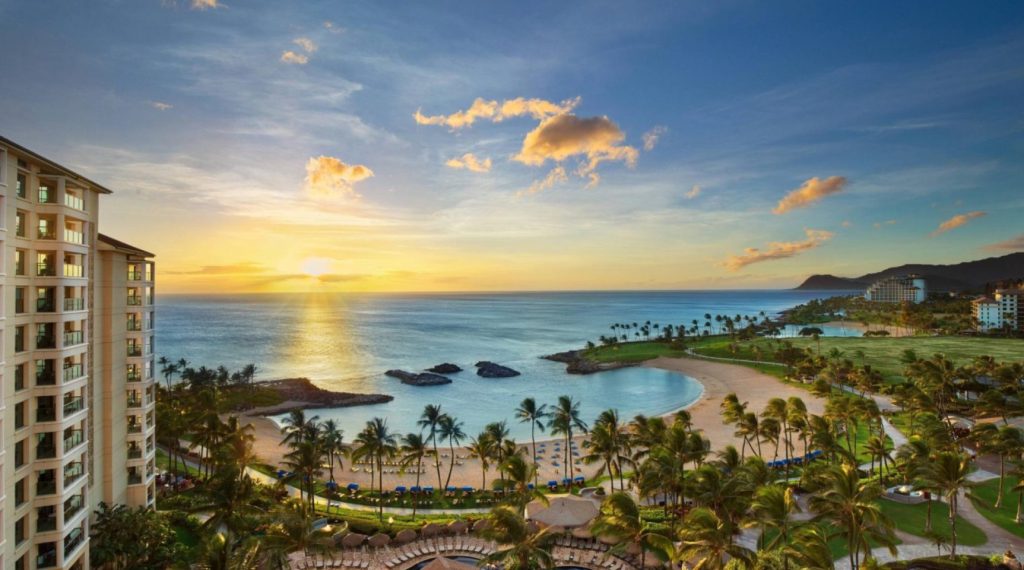 3. Who wouldn't dream of this view?? This is a very appealing place to go when going to Hawaii — the most popular time share rental property in all of Hawaii. It is on the western side of the island, so it's not as busy as downtown Honolulu. This can be reserved if planning ahead, but popular times go fast.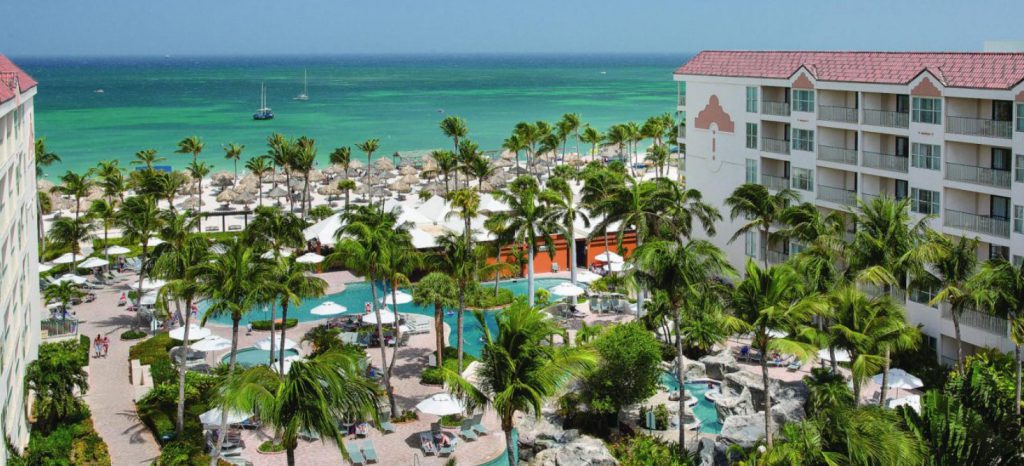 4. Aruba's Ocean Club is another extremely popular destination for people renting time shares and comes in fourth on the list. And the same situation exists for finding availability as with Aruba's Surf Club — all units are Deeded Week and the owners must elect Club Points to make it available to reserve through Abound. Finding availability to reserve either Aruba resort using Club Points is very difficult.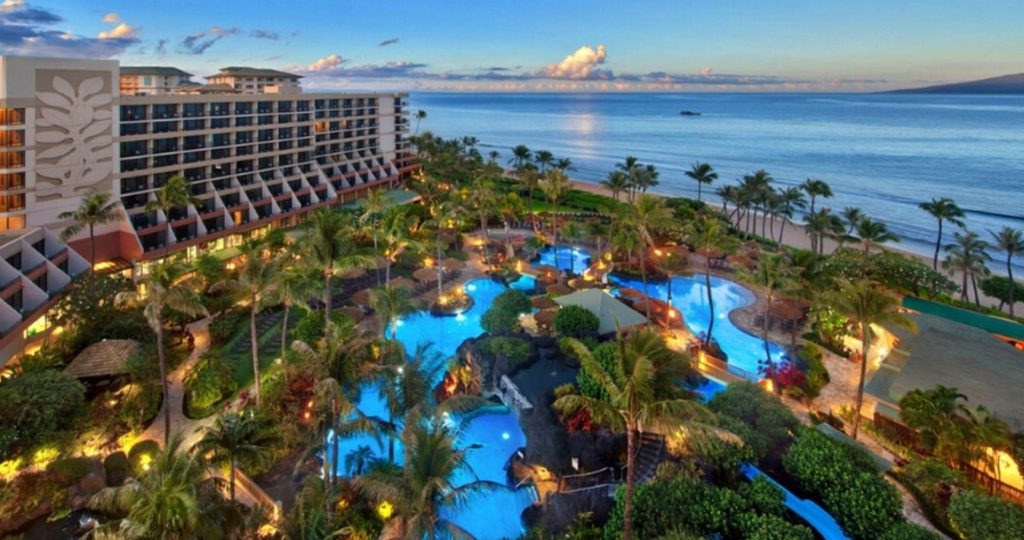 5. Maui Ocean Club is the fifth most popular destination to rent according to RedWeek. Not only do you have a beautiful beach to enjoy, but check out that pool, complete with waterfalls, waterslides, and many tranquil quiet areas to relax and enjoy!!
Overall, of the top 5, ALL are next to or on a beach. Two are in Aruba, Two are in Hawaii, and 1 is in California. All Marriott. All nice. And as a Marriott Owner, you can and should try and get to each one of these. My favorite? Depends. Our family goes every year to Newport Coast — LOVE IT! My husband's favorite is Aruba. My favorite is Maui. So difficult to pinpoint only one favorite for our family.
Again, you can check out all top 25 properties by going to Top 25 Resorts for 2023
Let me know which resort is YOUR favorite!!!