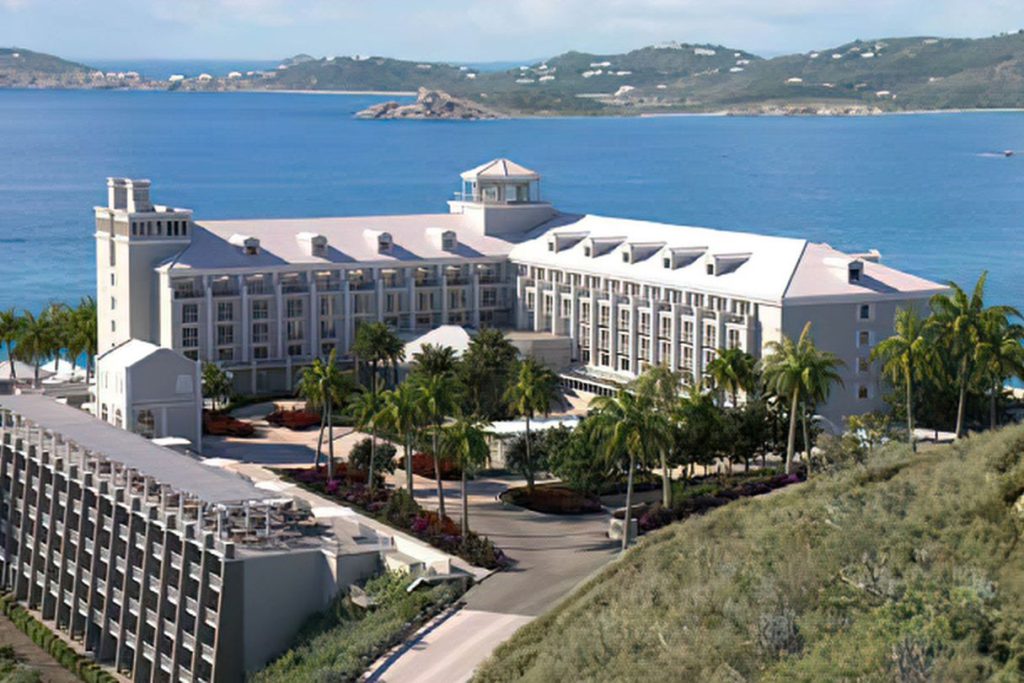 Nine months ago I posted about being able to reserve the new Westin Frenchman's Reef starting in mid-February 2023. It didn't happen. Then Marriott said it would be early May. It didn't happen. Then Marriott said it would be July. Looks like that might happen. Starting July 26, 2023, you can make reservations at Westin Beach Resort & Spa at Frenchman's Reef! Rooms range from $5500 for a Partial Ocean View Guest Room for 1 week to a whopping $13,000 for an Ocean View, 1 bedroom Suite, again for a week.
Considering the MVC Frenchman's Cove is right next door, you probably aren't looking at reserving a room at the Westin. But you will LOVE having more restaurants and a very nice spa option to use. Unfortunately, Marriott owners will NOT be able to use the pools or pool chairs. Those will be reserved only for guests staying at the Westin. Honestly, I'm disappointed, but not surprised.
I recently stayed at Frenchman's Cove and walked next door to check out the Westin property. The pools were completely done, and looked AMAZING! The photos don't do them justice – with the aqua Caribbean water next to the pools – it was GORGEOUS! I was there in May, and there were lots of people working on it. Being finished and ready to open by the end of July – yah, I think that can happen for sure.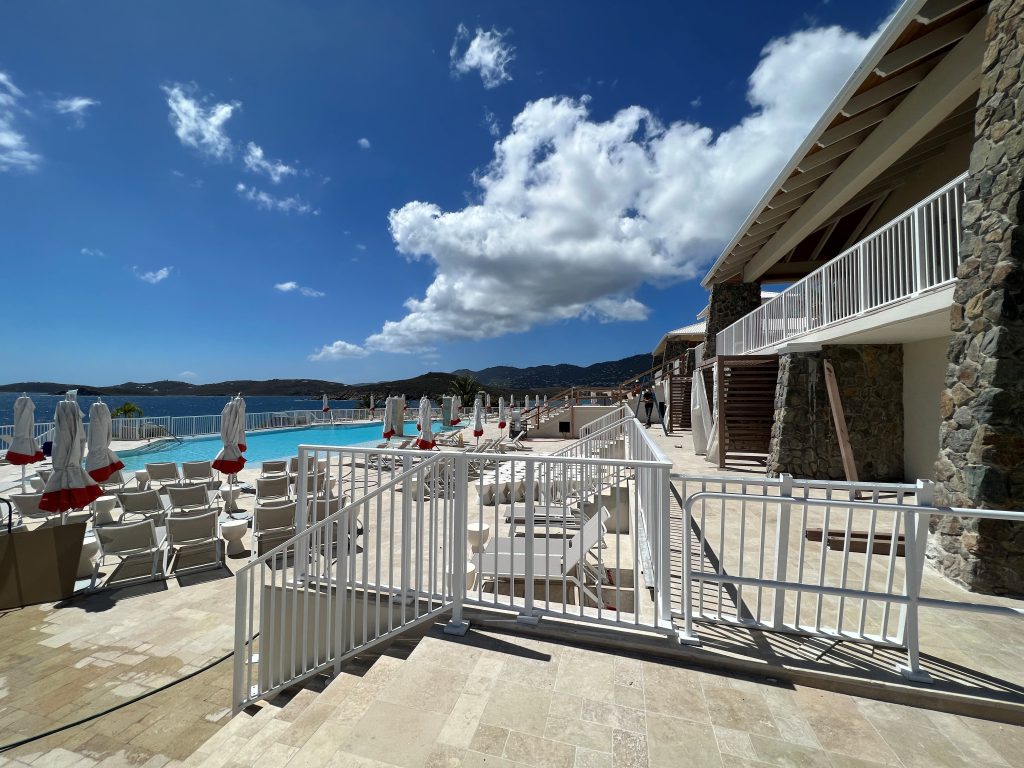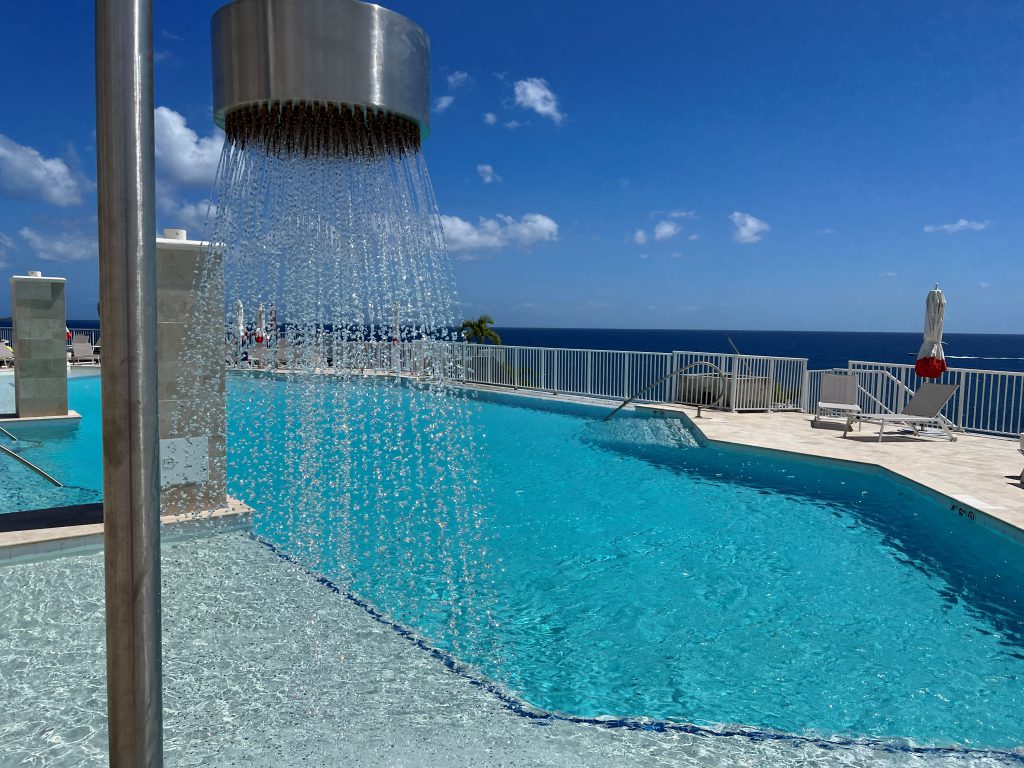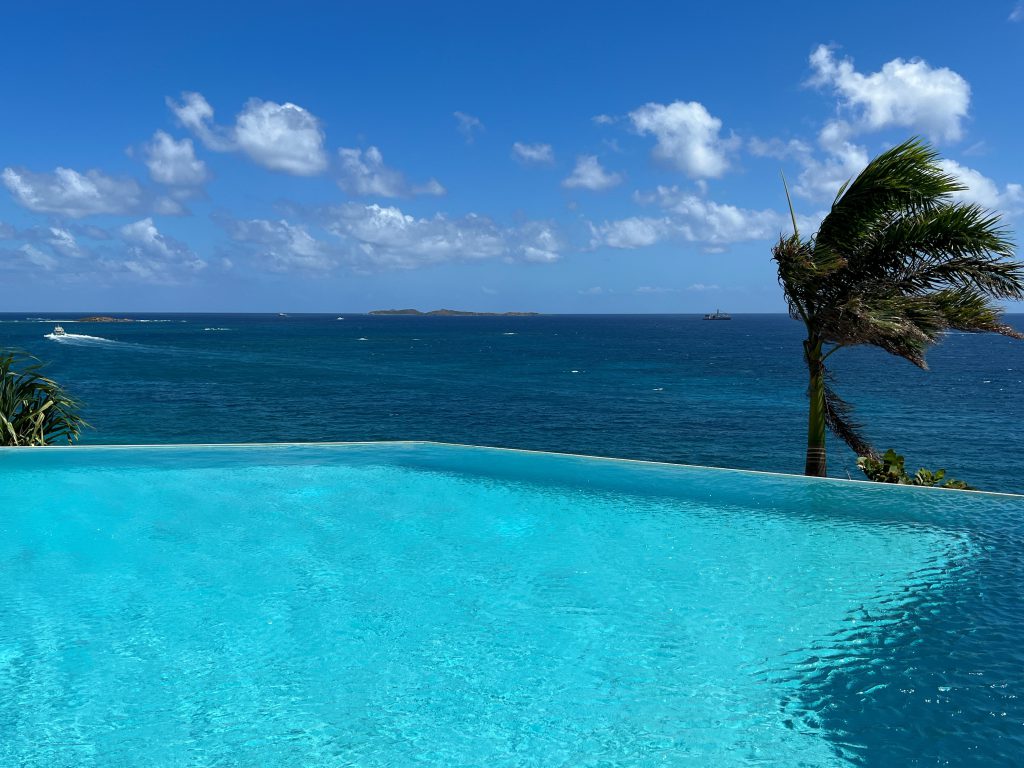 Right next door the Westin Frenchman's Reef is another new high-end hotel that is currently open!! The Morningstar Buoy Haus Beach Resort at Frenchman's Reef, Autograph Collection opened a few weeks ago. Rooms at Morningstar are from $7300 to $8900 for a week. Bonvoy points are 80k/night. But don't think that is all you must pay. There is a daily resort fee of $85 a night! That includes nightly storytelling, 2 custom cocktails & snorkeling equipment.
Again, Marriott Owners probably aren't looking at renting these rooms. The Cove villas are bigger and well – that's what you have already paid for through your ownership. But the additional restaurants – now THAT is something to celebrate!!! Though the Sunset Bar & Grill at Frenchman's Cove is great, it isn't large enough to accommodate all the owners without long lines. And it is the ONLY option of dining out without getting in a car or ordering in. I, for one, am very excited about the additional restaurants. And I'm not talking about 1 or 2 more dining options. How about NINE new dining options!!!!!
Frenchman's Reef will have Shorebird, Luna Mar, Sugarfin, Frenchman's Roast, and Edge Bar for dining options.
Dining options for Morningstar are Sandbar, The Salt Shack, Isla Blue, and Tide Pool.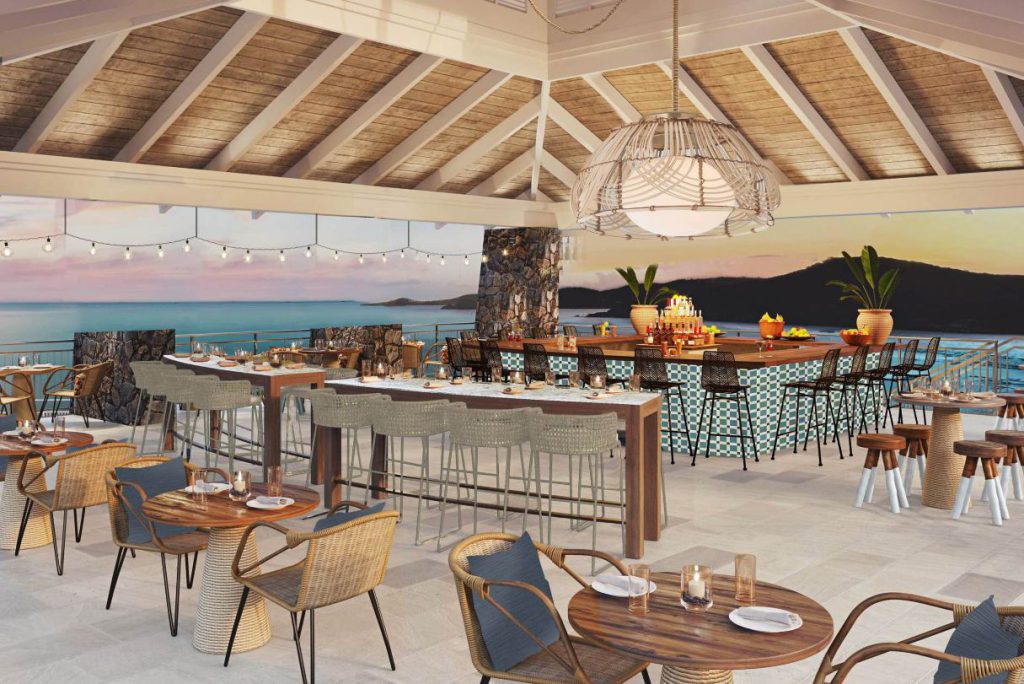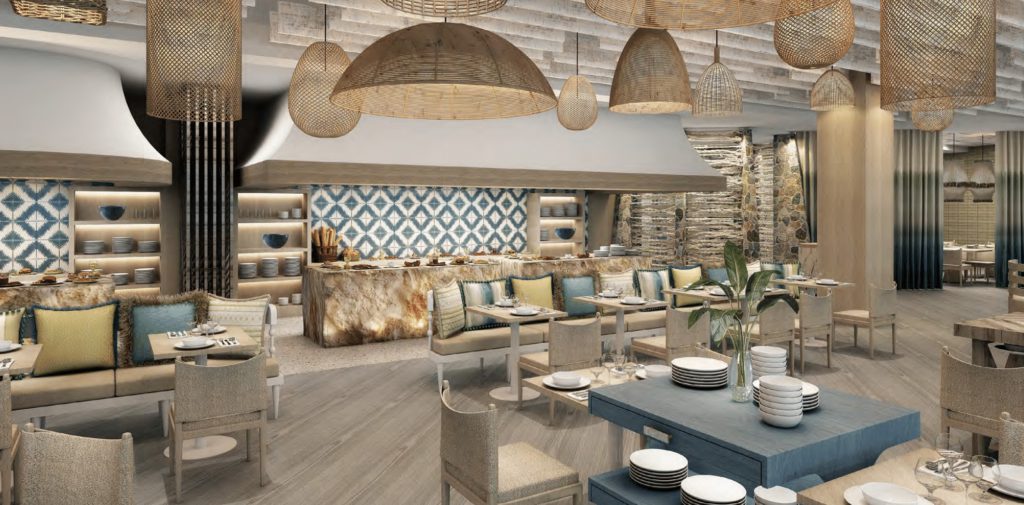 Marriott Owners are welcome to dine at any of these!!! I'm doing my little happy dance!!!